Changing Your Suffix Name
Step 1: Login to Online Banking, which can be done Menu icon indicated by three horizontal lines on the far left.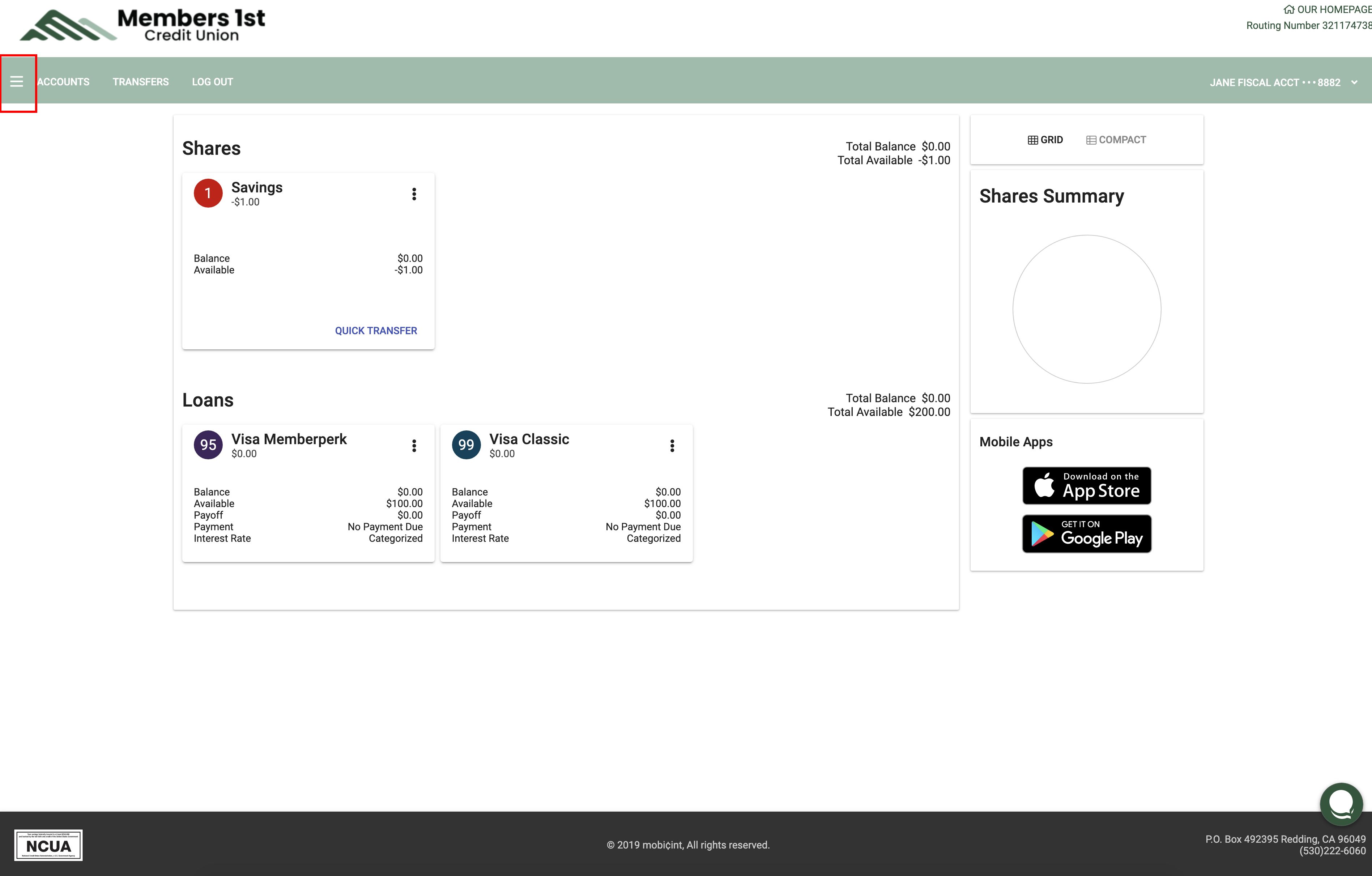 Step 2: Select the Settings button from the menu.

Step 3: Under Account Settings, select Edit Suffix.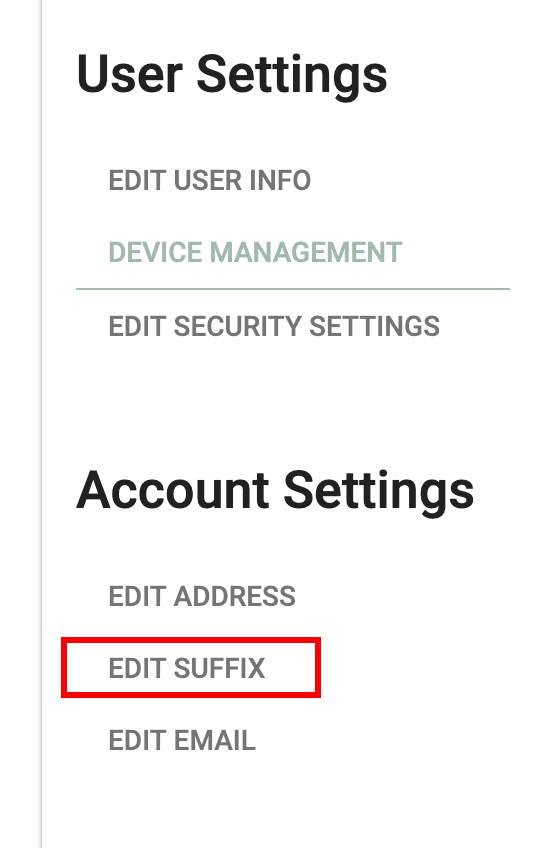 Step 4: All suffixes related to your account will appear on this screen. Click Enter A New Description on the suffix you'd like to rename. Consider changing the suffix title to a financial goal or budgeted amount such as "college fund" or "Spending Money". Select Set Suffix when finished or reset the suffix to its default name by selecting Reset Suffix.

You can reset or rename any suffix at any time by going back and following the same steps.
Need Support
Eligible to all Butte, Glenn, Shasta, and Tehama County residents. Join Now