Get Paid Early
Start celebrating your payday up to two days early1 when you setup direct deposit with your Flex Checking Account. Members 1st delivers your early payday by making your money available as soon as your employer deposits it – which is often up to two days before most other banks make the funds available to you.
How to get Paid Early
1. Download and fill out the Members 1st Direct Deposit Form.
2. Deliver the completed form to your employer's Human Resources or payroll department.
3. Await the delivery of your first early paycheck, it's that easy.
1 Faster access to funds is based on a comparison of traditional banking policies versus Members 1st Credit Union's policy of releasing paychecks as soon as they're received from an employer. Additional speed may be attributed to electronic deposits versus paper check deposits. Direct Deposit and earlier availability of funds are subject to timing of payer's funding.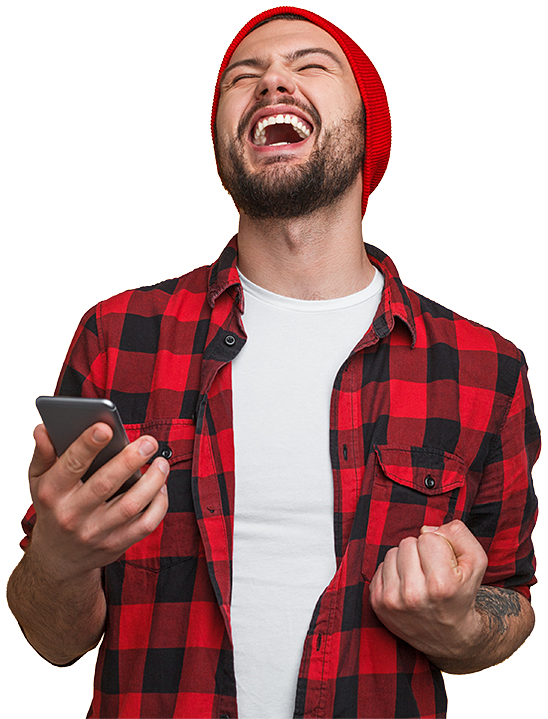 Direct Deposit
Fast and easy access to your hard-earned money.
Don't wait to deposit your paycheck or government benefits. Income received from your employer, Social Security, pension and retirement plans, the Armed Forces, VA benefits, and annuity or dividend payments may all qualify for Direct Deposit. Sign up for eAlerts and receive an email or text notification each time your funds are deposited.
Convenient
Your money is deposited automatically into your Members 1st account, ready for you to use immediately.
Fast
Direct Deposits post the day we receive them from your employer rather than waiting for the 1st or 15th, meaning you may receive your paycheck 24-48 hours sooner than at other financial institutions.
Secure
Never worry about checks getting lost, delayed, or stolen.
Traveling soon? Notify us to ensure your debit card works while you're away
Debit Card
Purchase with confidence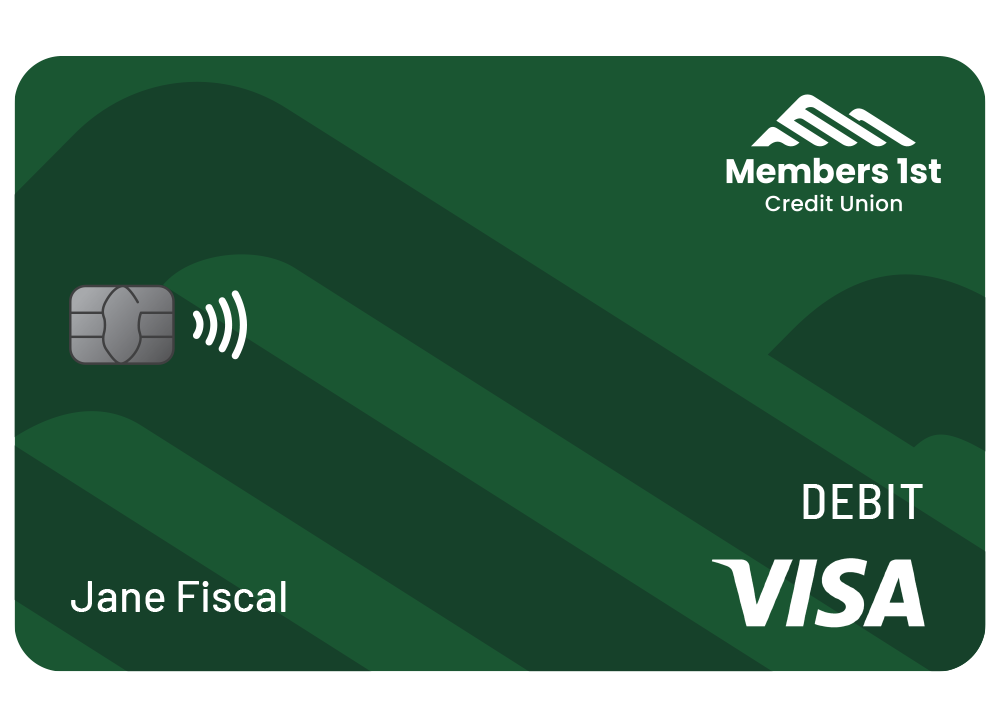 Features
Pay for everyday purchases without carrying cash or checks
Use where cash or checks aren't accepted—like online
Use at millions of locations world wide, anywhere Visa is accepted
Equipped with EMV technology to protect your transactions
Available at 30,000 ATM locations—find an ATM
Contact Us to request a debit card
Your card is protected with Visa's Zero Liability Policy and other benefits.
Turn your card on or off from any device with card controls
Bill Pay
Simplify your life.
Simplify your life and pay all your bills from one convenient location. No more sorting through stacks of bills, keeping track of due dates, or remembering multiple usernames and passwords for biller websites. Decide who, when, and how much to pay with Members 1st Bill Pay.
Free, no monthly or annual fees
Pay family members or friends online
Schedule one-time or recurring payments
View billing statements within Bill Pay
Decide who, when, and how much to pay
Pay all your bills from one location
Accessible from your desktop/tablet/mobile devices
More Bill Pay Questions? Get Answers
Remote Check Deposit
Deposit checks into your account anywhere, anytime.
Instructions
Download the Members 1st Mobile App to your smartphone or tablet and login to your account
Endorse your check by signing the back
Enter your check amount and desired account location to be deposited
Snap photos of the front and back of your check and you're done
Security
Your security is our utmost priority, which is why remote deposit transmissions are safeguarded by 128-bit SSL (Secure Socket Layer) encryption to prevent unauthorized access. The secure login information is never stored on your smartphone or tablet. For added protection, an automatic inactivity logout occurs if the app is inactive for ten minutes. Plus, account numbers are truncated and masked to only display the last four digits.
Read the Remote Check Deposit Disclaimer. To ensure the safety of your personal and account information, download mobile apps from reputable sources only. We encourage users to download the most recent version of our apps. You can download the Members 1st Credit Union iPhone® App from the App Store and the Members 1st Credit Union Mobile App for Android™ from Google Play. The iPhone® is a registered trademark of Apple Inc. Android™ is a trademark of Google Inc. Message and data rates may apply from your wireless carrier. The iPhone® App requires iOS 3.1.3 or later.
Instructional Video
How to Deposit Checks from the Mobile App
Access Your Account
Complete access from Mobile Banking, Online Banking, Telephone Banking, and the Mobile App.
Notifications
Easily stay in touch with your finances.
eStatementsEliminate the hassle and security risk of storing printed statements. Have access to your statements immediately, online at your fingertips.
Delivered faster than a paper statement
Stores 24 months of statements
Download statements to save or print
Environmentally friendly
eAlertsSet up email or text alerts to notify you of low balances, large deposits, loan payments processed, large withdrawals, and much more.
Receive instant email or text notification
Setup savings goals or milestones
Monitor your account for fraudulent activity
Keep track of low balance thresholds to avoid fees or bounced checks
Eligible to all Butte, Glenn, Shasta, and Tehama County residents. Join Now