Checking Your FICO® Score on the Mobile App
How to find your FICO® Score on the mobile app
Note: In order to login to the mobile app, you must be signed up for online banking. You can do so here.
Step 1: After you have logged in to the app, select the Menu button.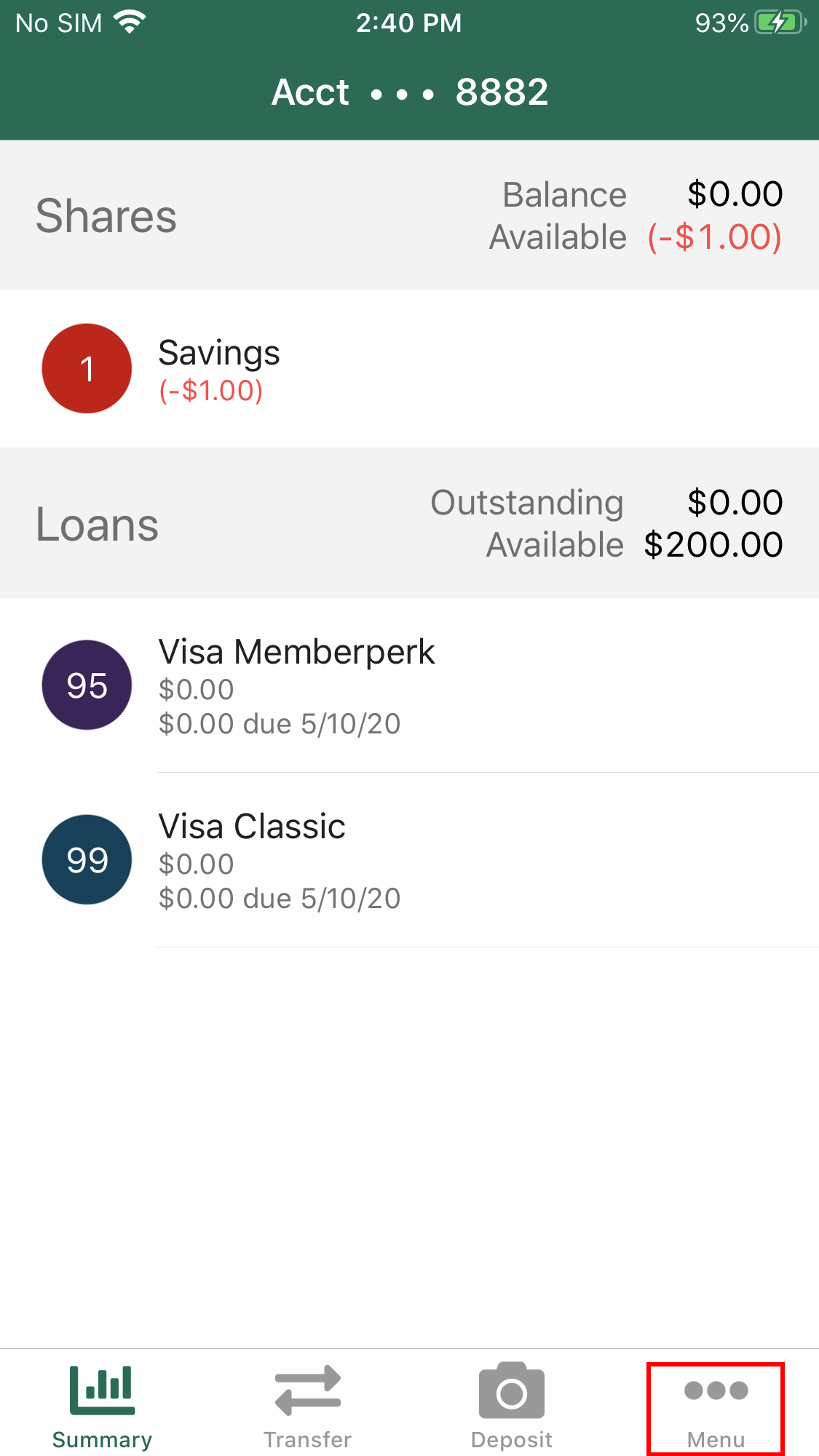 Step 2: Scroll down Services section and select My FICO® Score.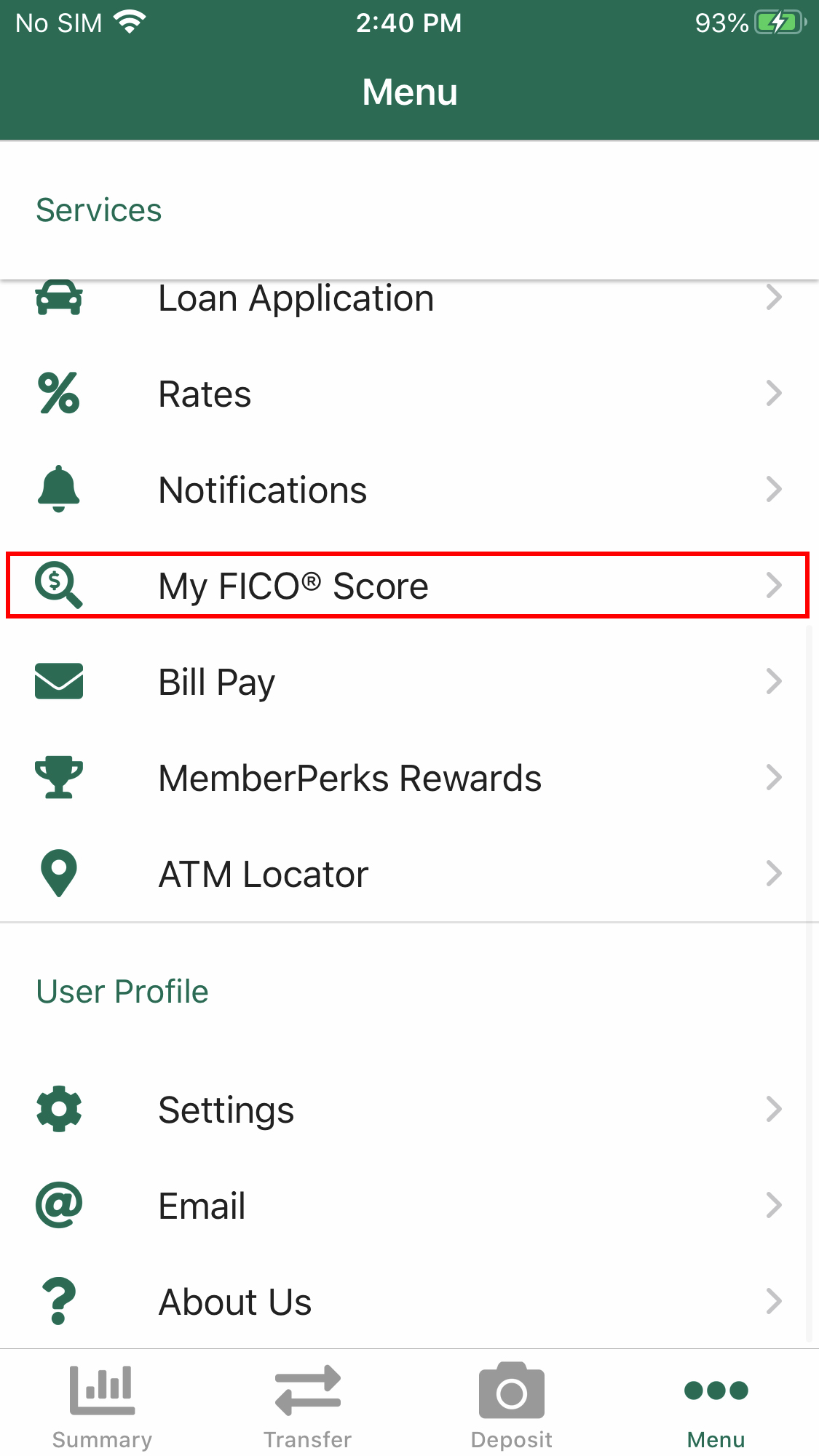 Step 3: Your FICO® Score will be displayed on the next page along with the top two factors contributing to your current FICO® Score. Please be advised that FICO® Scores are pulled on a quarterly basis, so if you registered for Online Banking after the most recent pull, we will not have access to your FICO® Score just yet. We will send you an email in the next quarter informing you of when your Score will be available to keep you completely up-to-date and ensure that you can take full control over your credit.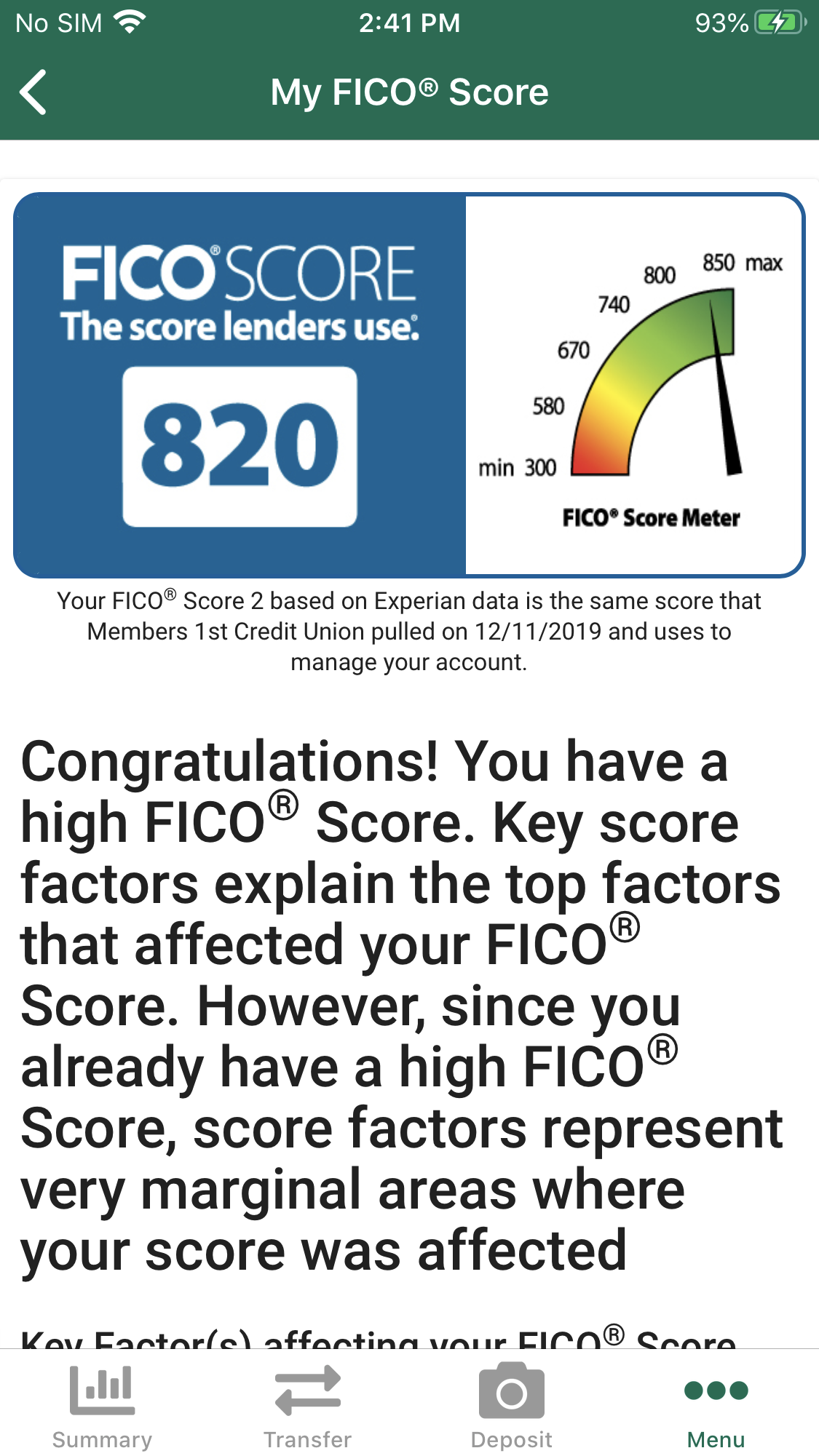 Need Support
Eligible to all Butte, Glenn, Shasta, and Tehama County residents. Join Now