Creating and Deleting a Bill Payment
Creating a Bill Payment
Step 1: Login to Online Banking and select the Menu button on the far left corner.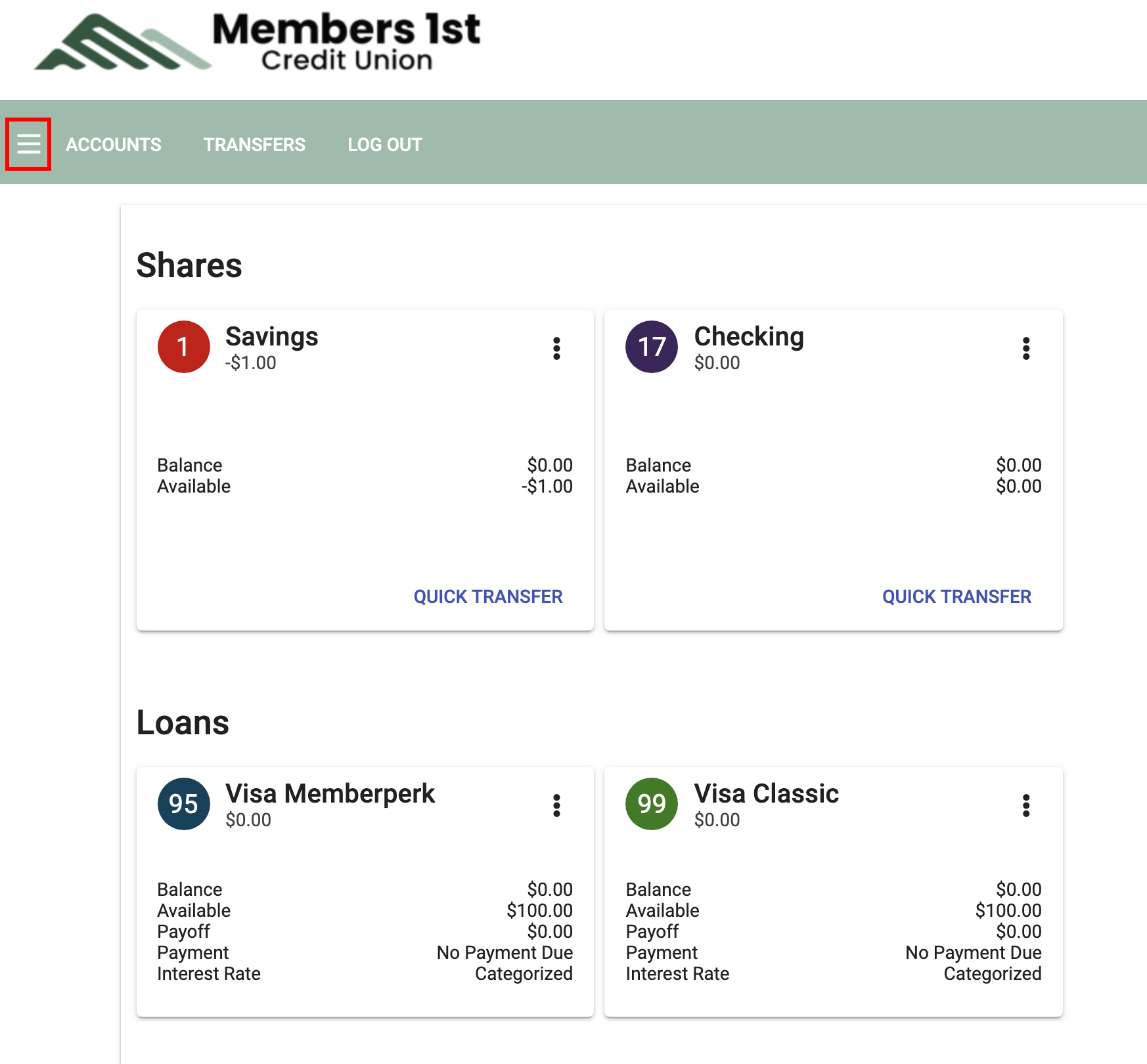 Step 2: Select Bill Pay from the menu.

Step 3: Answer your Challenge Question.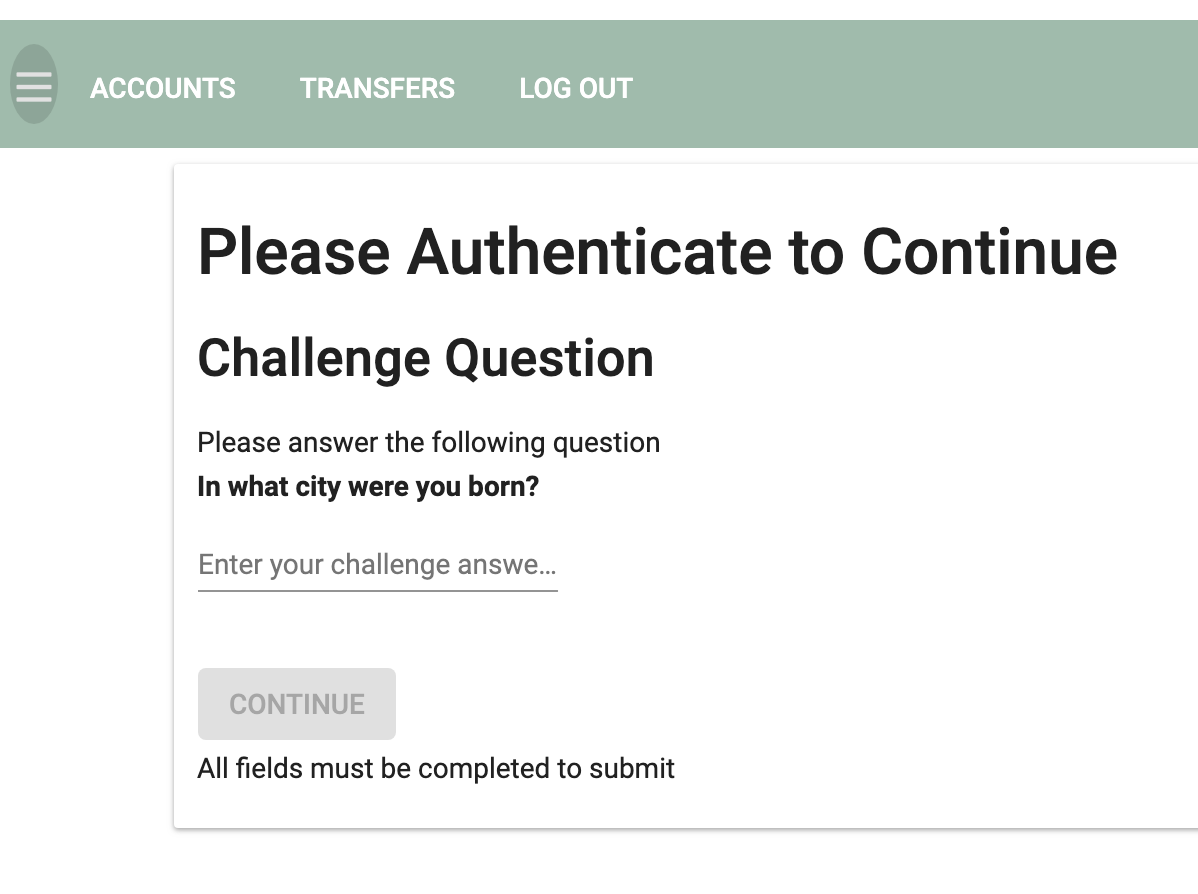 Step 4: Fill in the required information for the Quick Pay form and select the yellow Pay button at the bottom.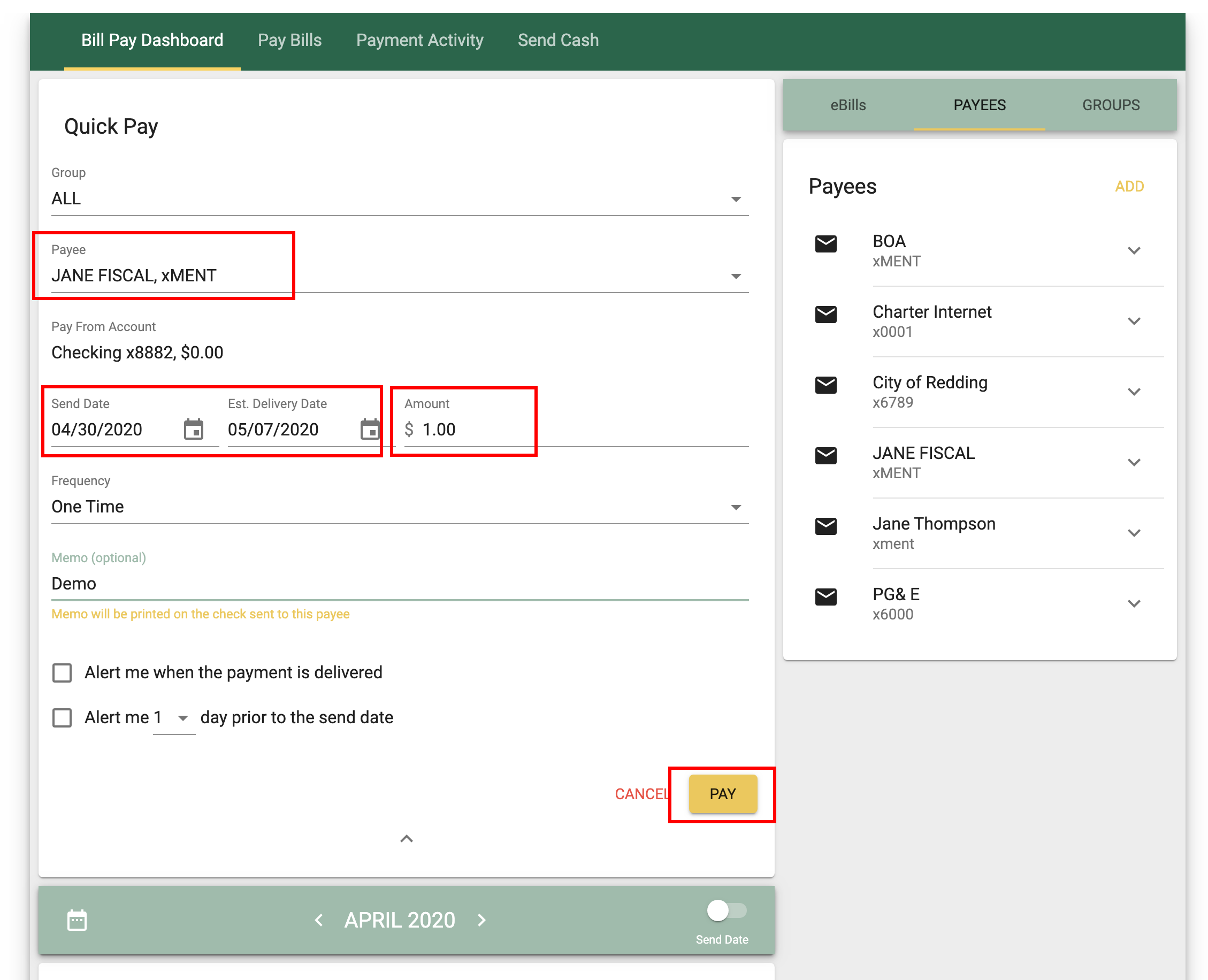 Deleting a Bill Payment
Step 1: Select the payment to be scheduled. If it is in the current month it will show up on the first screen, if it is scheduled for a later month you will need to navigate the arrow button to that month until you see it.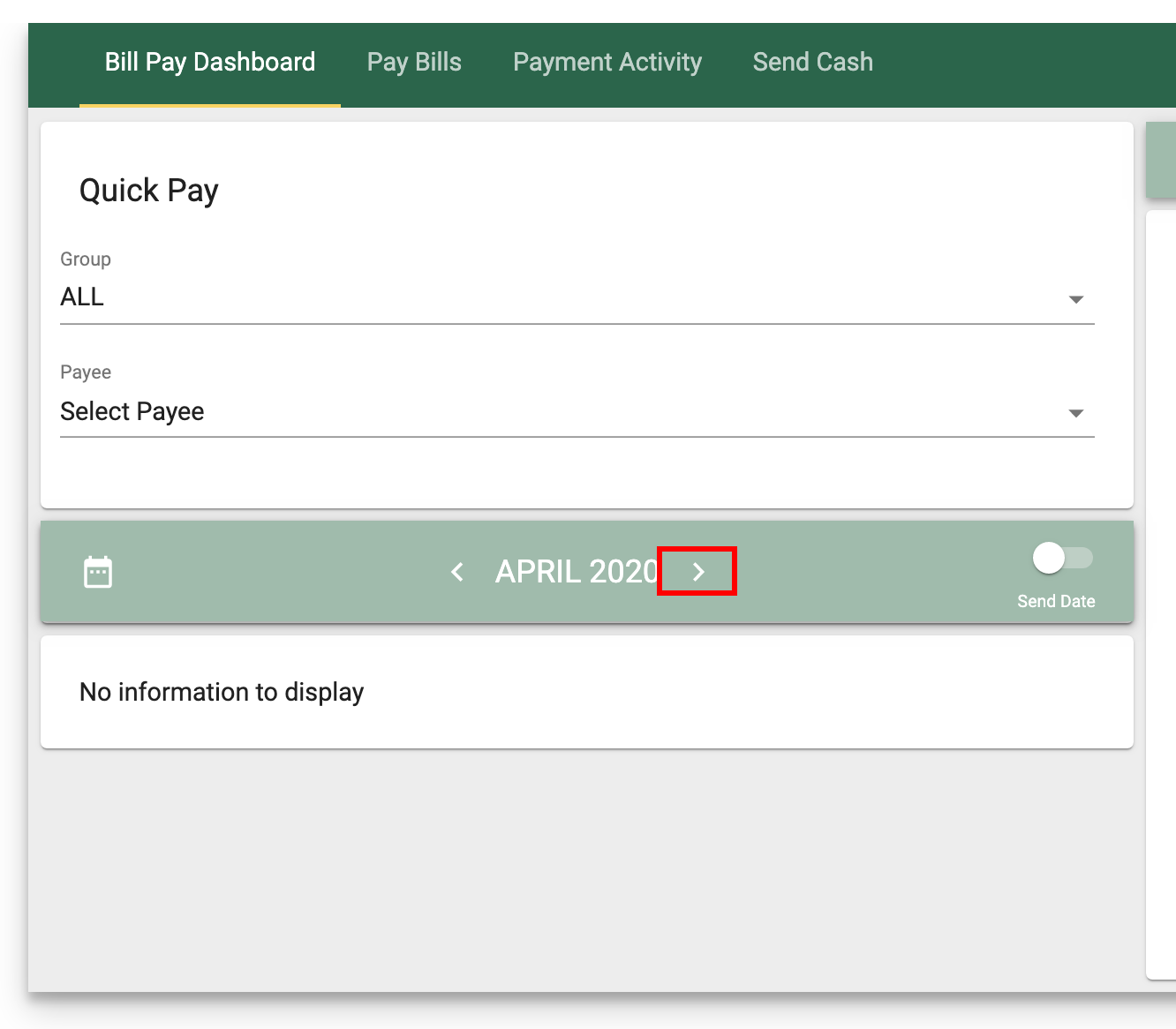 Step 2: Once you find the correct payment, select the down carrot for more options and select Delete Payment.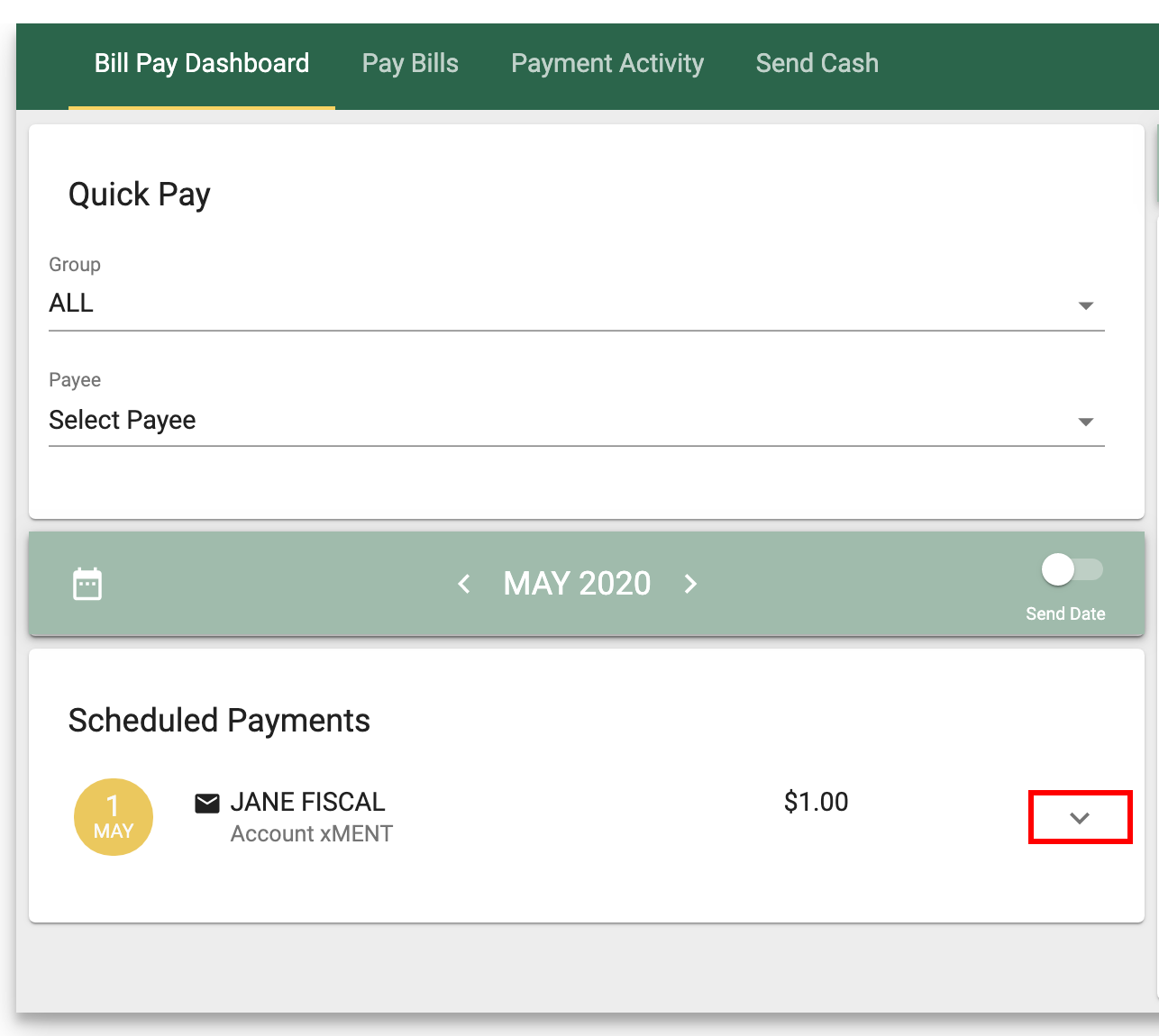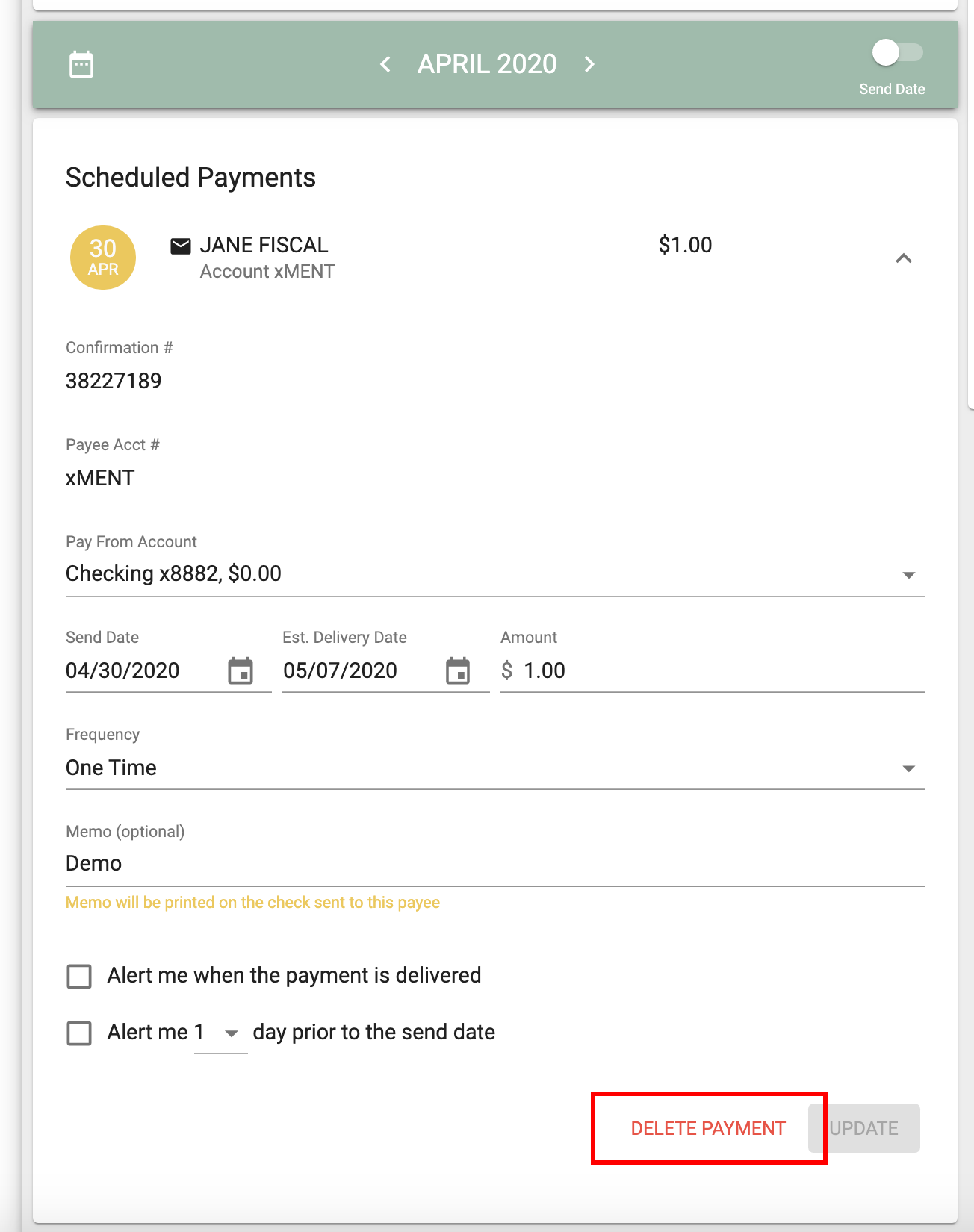 Need Support
Eligible to all Butte, Glenn, Shasta, and Tehama County residents. Join Now