How do I Enroll for Online Banking?
How to Enroll for Online Banking
Step 1: Navigate to m1cu.org/online from the browser of your choice. The webpage should look like this: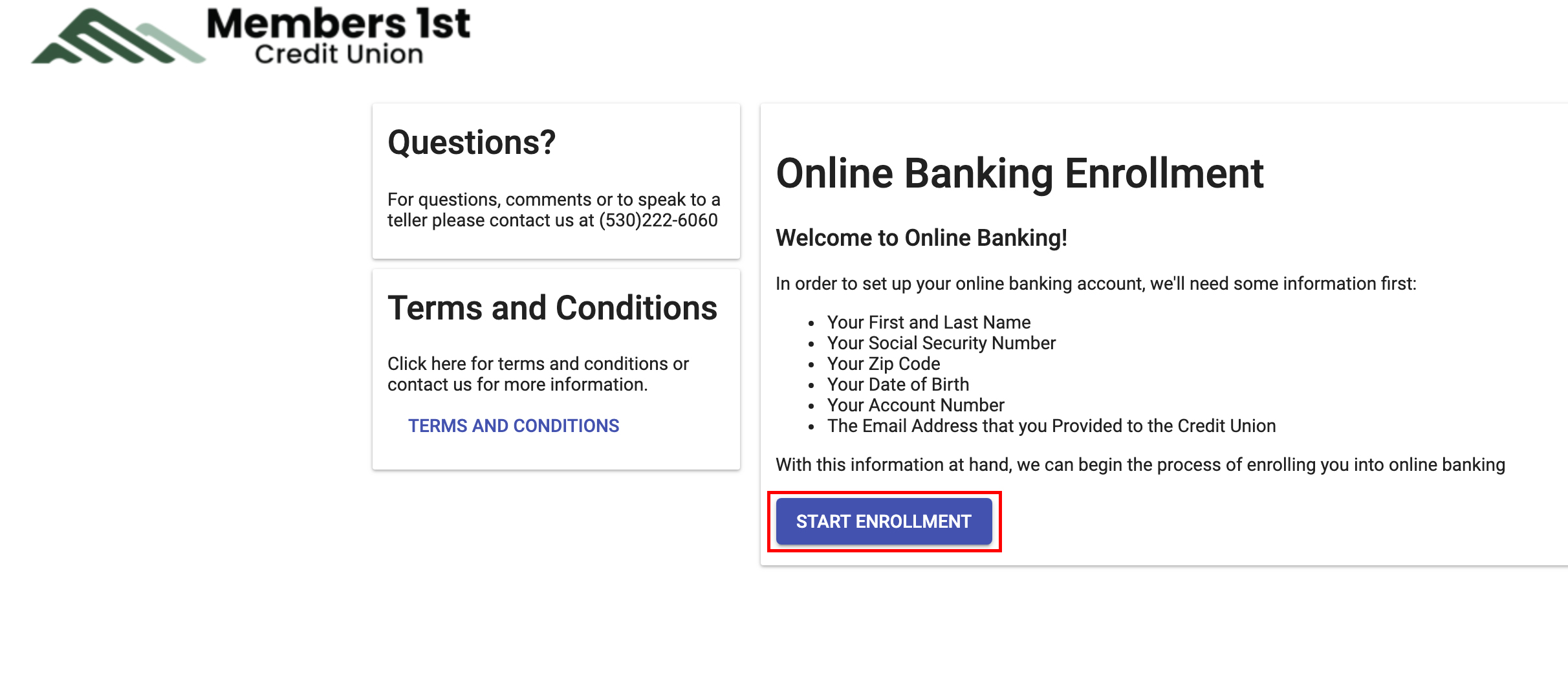 Step 2: Read the Online Banking Enrollment Disclosure.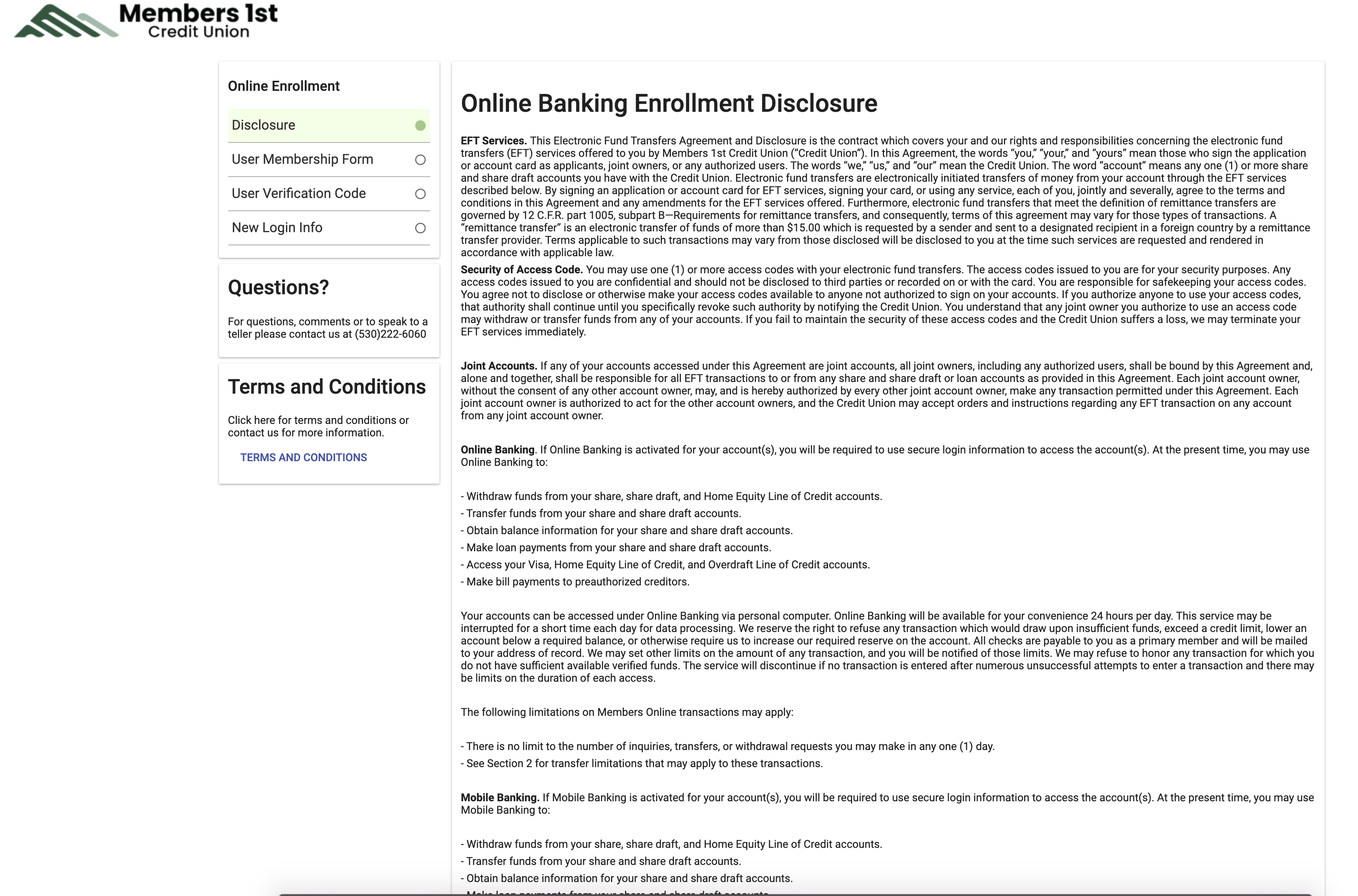 Step 3: If you accept the terms, select Accept at the bottom.
Step 4: Fill out the User Membership Form. Make sure the information you enter, matches the information linked with your account. When you're done, select Submit, which will turn clickable when all the required information is filled in.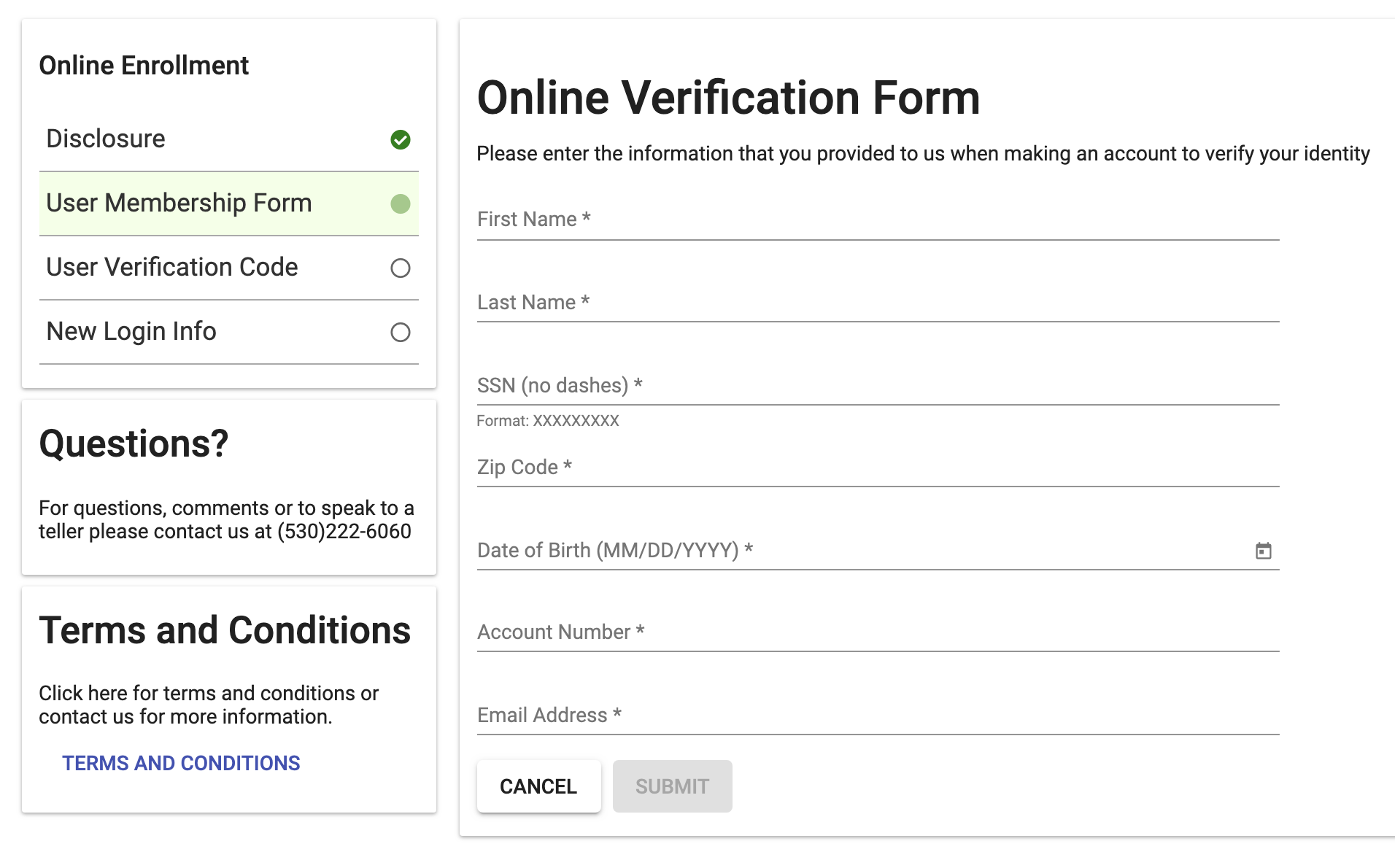 Step 5: Create a username and password as per the guidelines and select Submit when you're finished.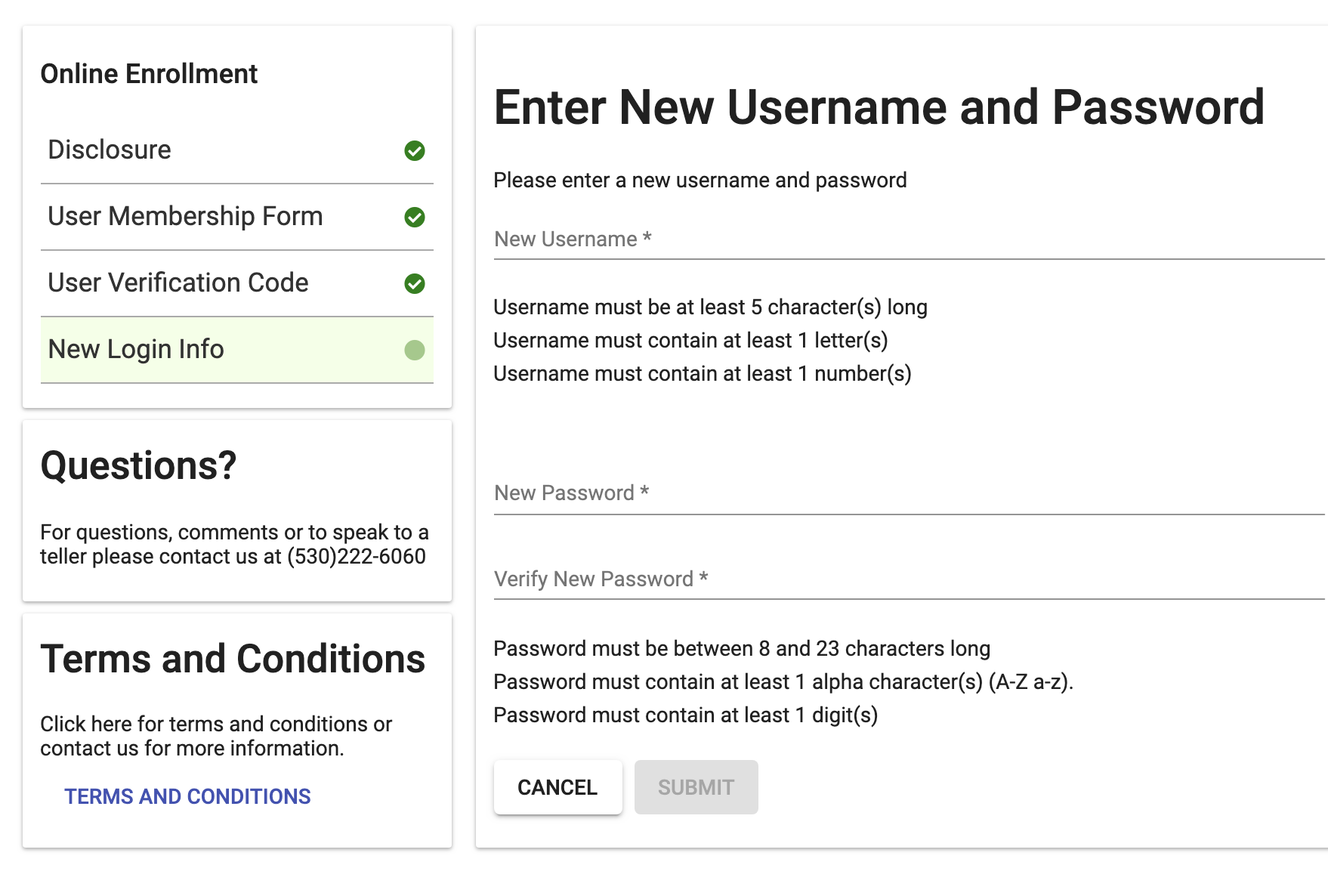 Step 6: When you have completed all the necessary forms to enroll in online banking, the following popup will appear. Select To Login Page.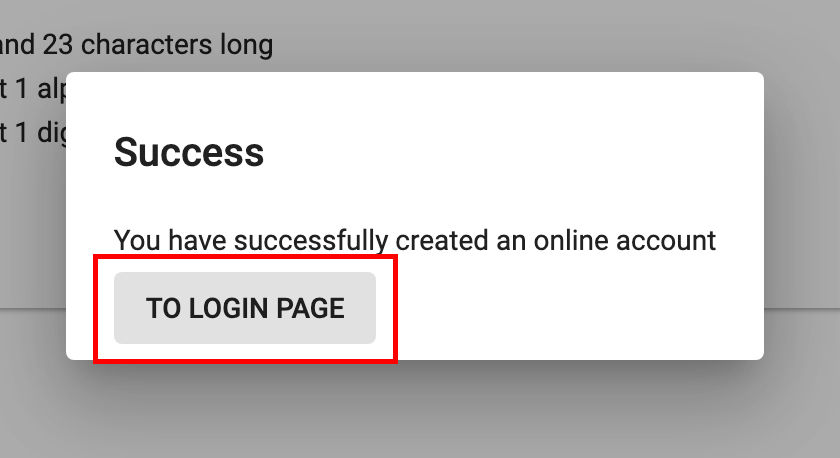 Step 7: The site will then direct you to sign in. If you forget your password you can also reset it from this screen as well.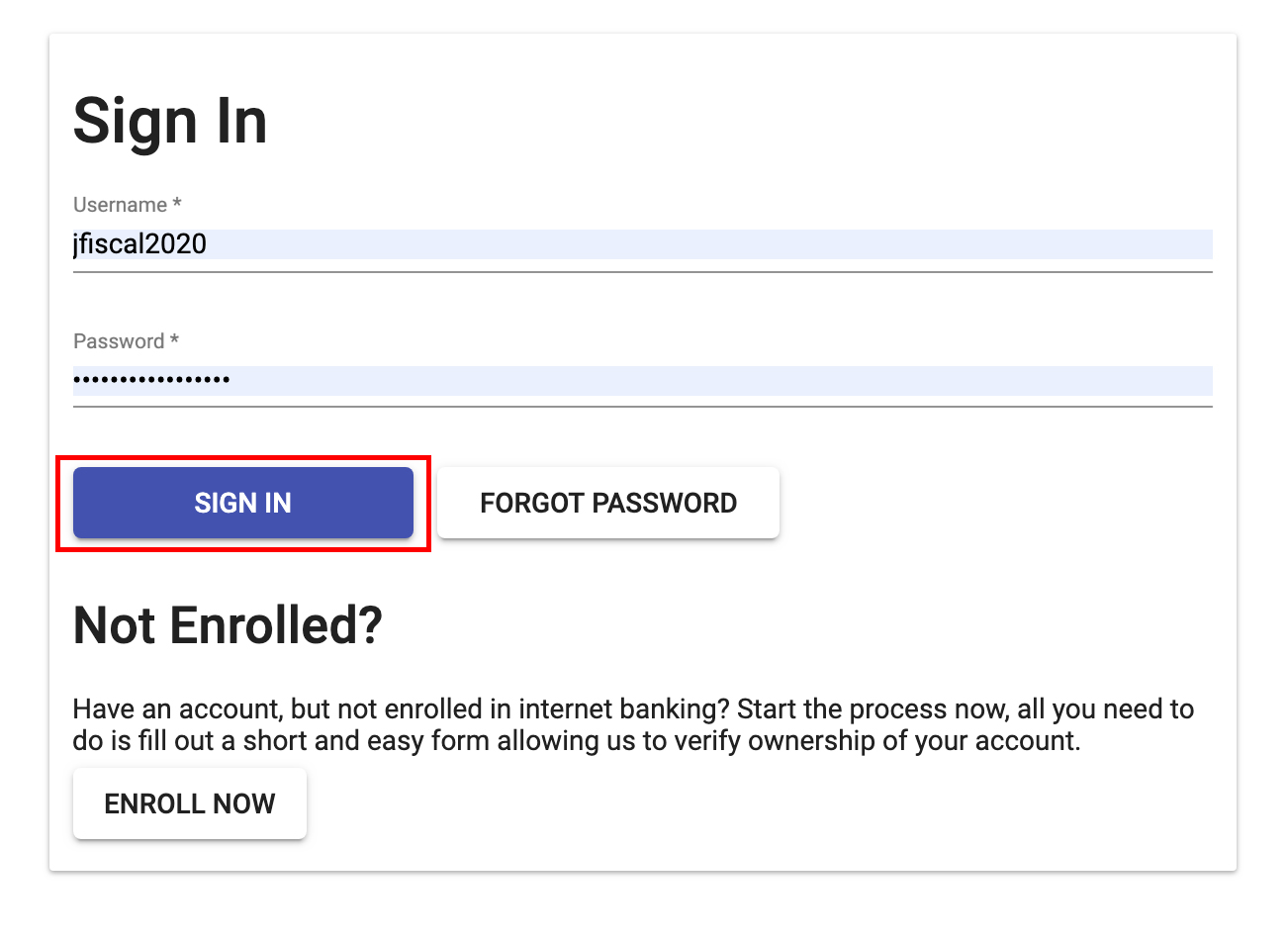 Step 8: The first time you set up your account it will also have you set your security settings. Select a Security Image. You'll want to remember this for logging in in the future, to check that it's actually you, you will be asked to select the same image you choose at this point. Next, pick and answer your Challenge Questions as well. 
Note: In the future, the Security Image will be used as part of a two-factor authentication process that Members 1st uses to ensure the safety and security of your account.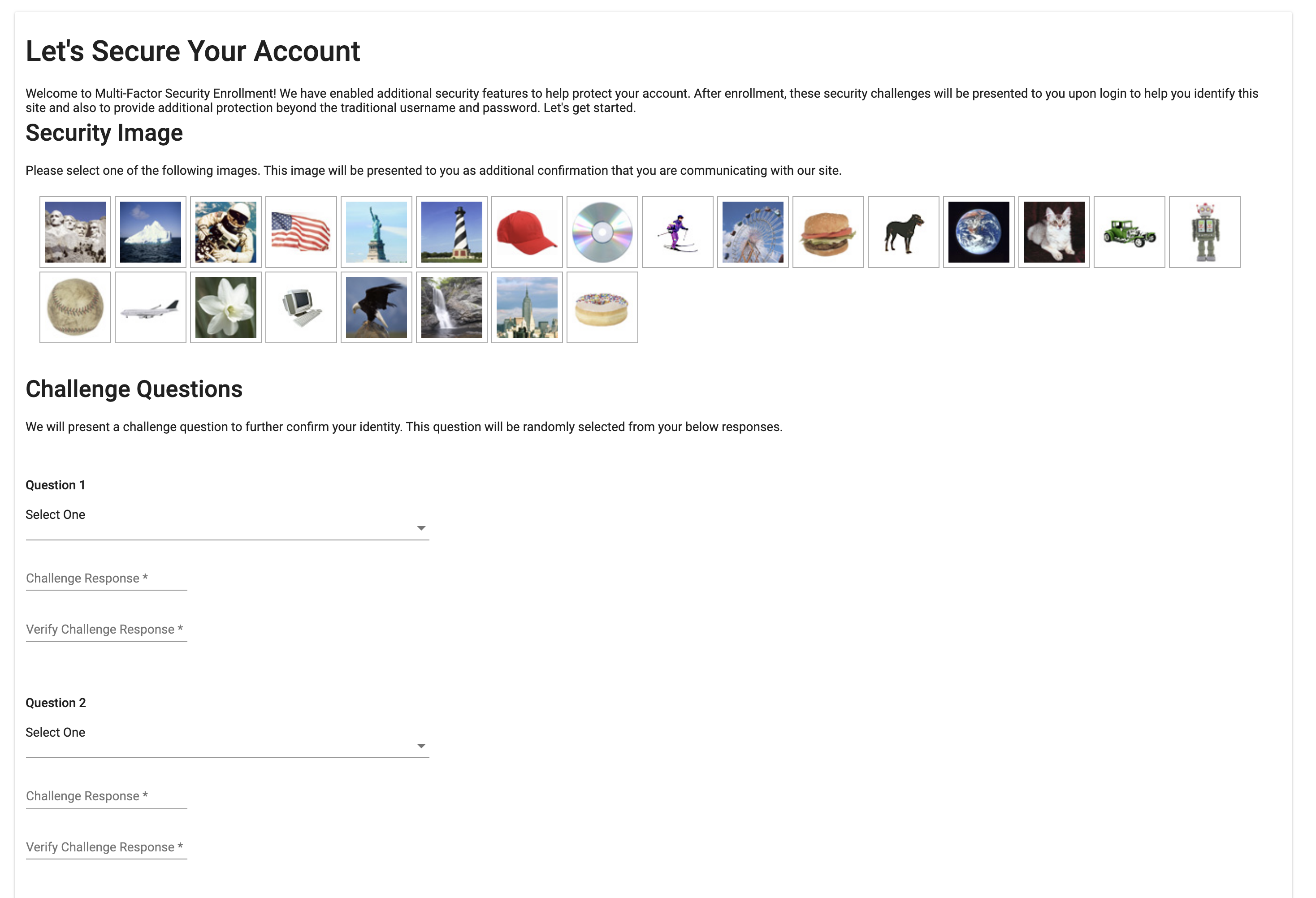 Step 9: Congratulations, you've completed your Online Banking enrollment and may now begin enjoying electronic account access.
Need Support
Eligible to all Butte, Glenn, Shasta, and Tehama County residents. Join Now