How to Opt In/Out of Your FICO® Score
To Opt IN:
Step 1: To opt into receiving your FICO® Score, open the mobile app's menu on the far right side, and select My FICO® Score.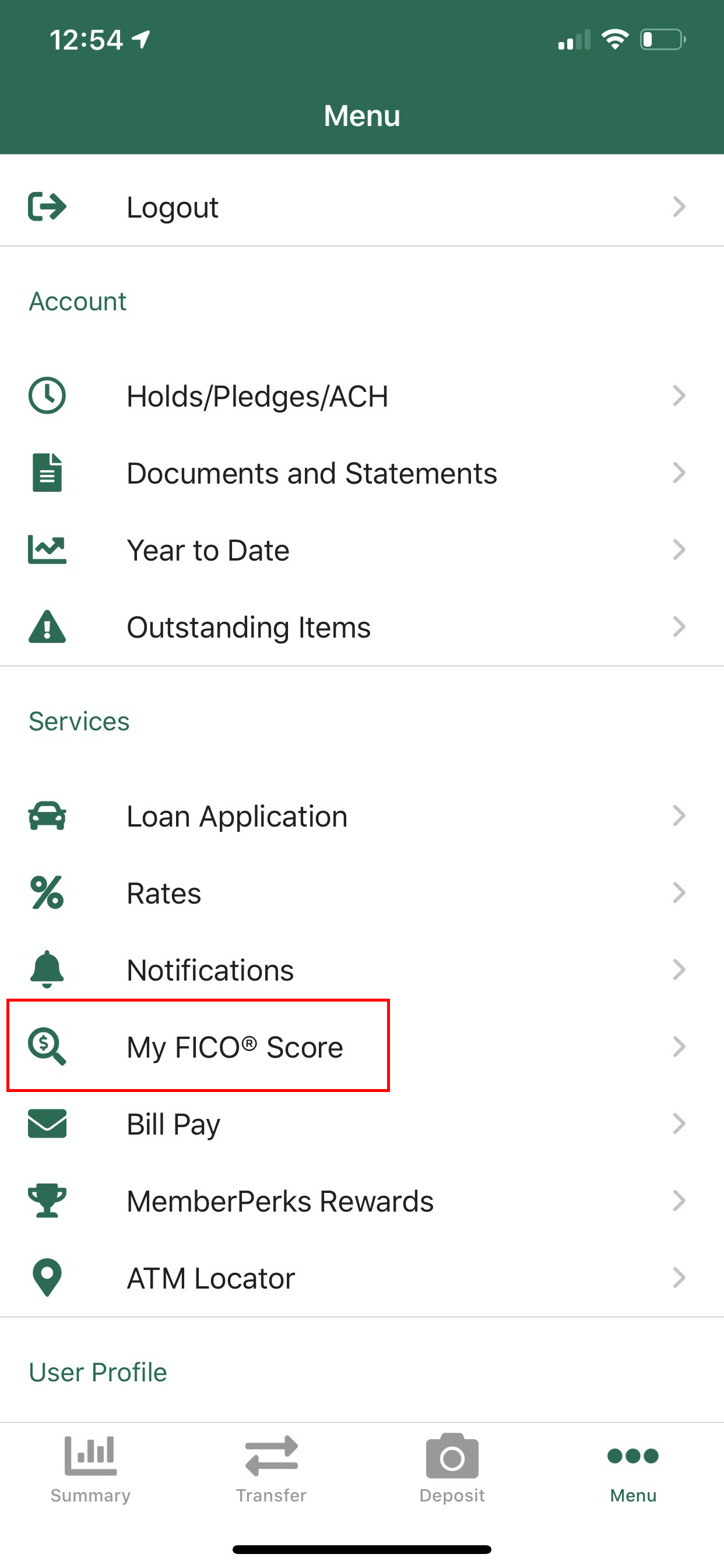 Step 2: Click the checkmark next to the authorization disclaimer after reading and then select Authorize.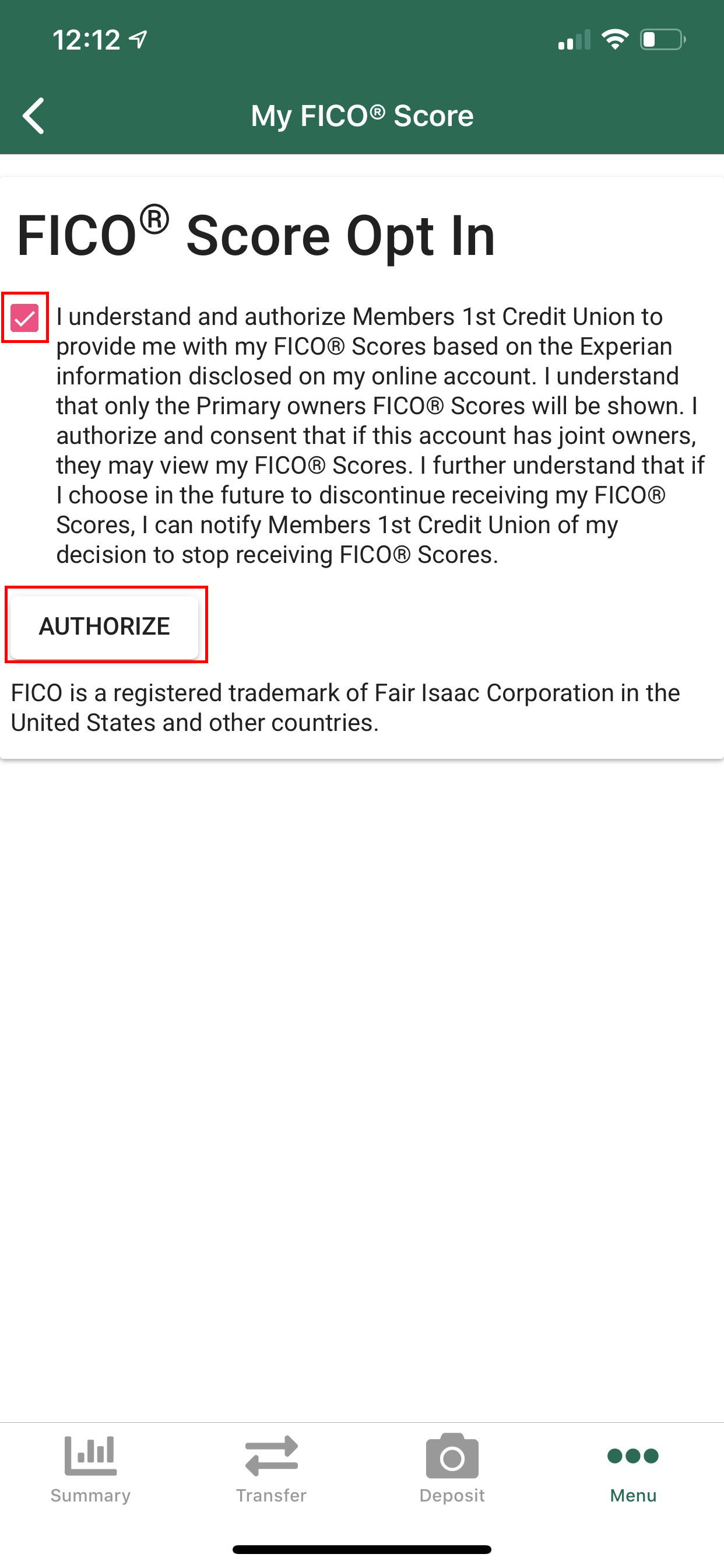 Your Opt In is now complete and you will begin receiving your FICO® Score as soon as the next quarterly credit scores are pulled. You will receive an email notification letting you know that your FICO® Score is available to view within the Mobile App or Online Banking. FICO® Scores are provided on a quarterly basis (every three months).
To Opt OUT:
Step 1: Scroll to the bottom of your FICO® Score and select the Click Here option shown below.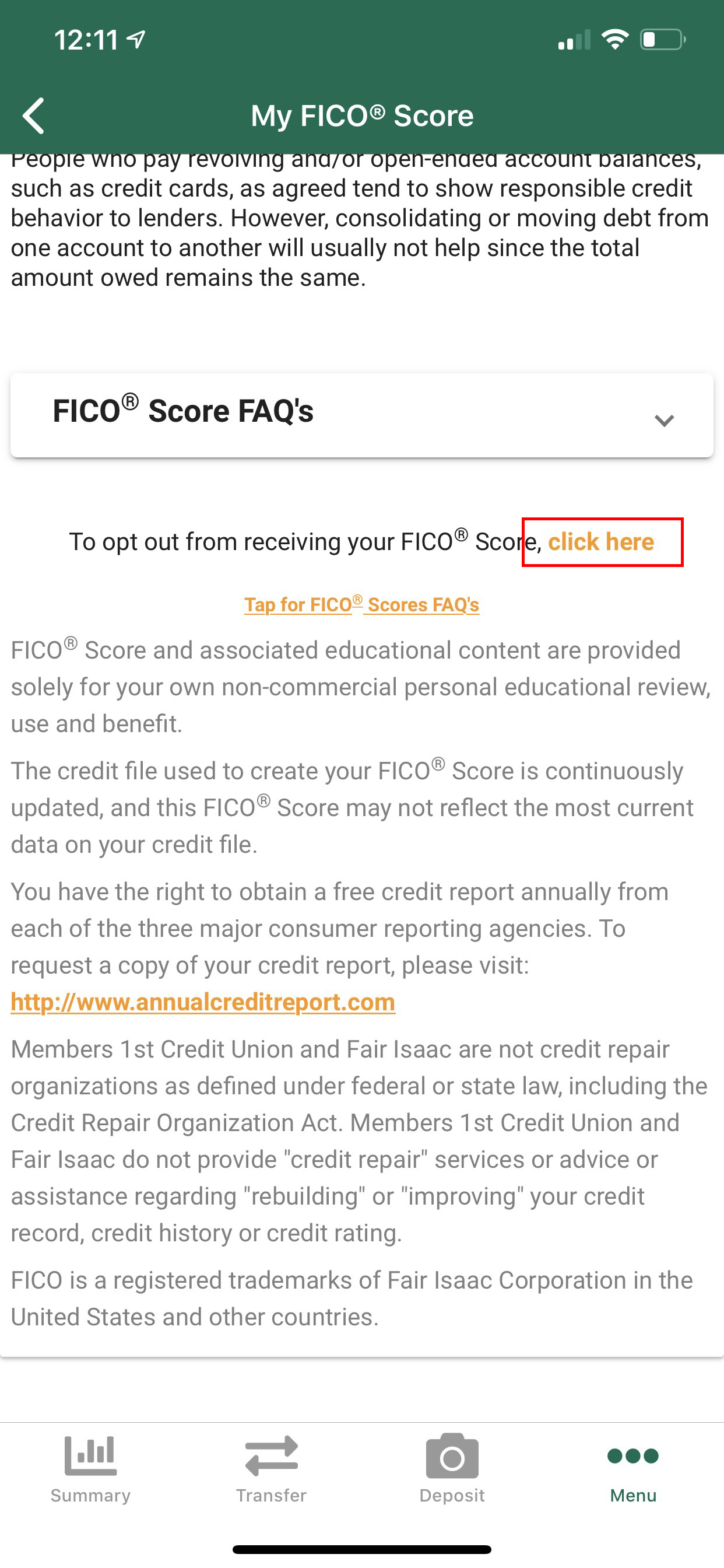 Step 2: Select OK on the confirmation popup.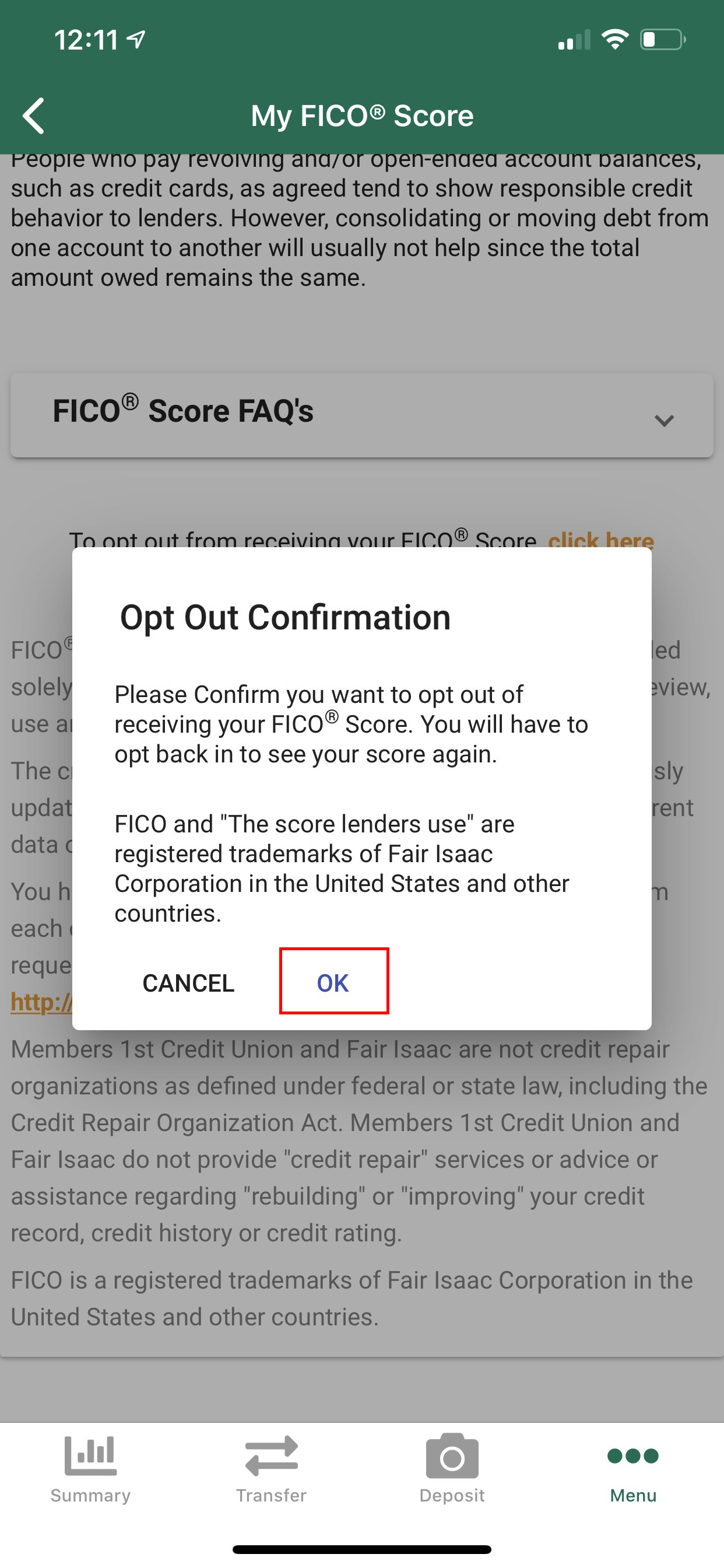 Your Opt Out is complete and you will no longer receive your complimentary FICO® Score from Members 1st. Should you later decide you would like to receive your FICO® Score again, you may Opt In at any time by following the instructions above.
Need Support
Eligible to all Butte, Glenn, Shasta, and Tehama County residents. Join Now