How to Opt-Out of Marketing and Other Communication
Email Opt-Out
Step 1.  At the bottom of any marketing email received by Members 1st you will see the message below. Ensure that it is your email listed and a correspondence coming from Members 1st Credit Union, otherwise the email may be spam or fake and should be reported as such. Click unsubscribe from this list.

Step 2. Afterward, you will see this success message and be asked why you unsubscribed. This is completely optional but helps us to understand how to best help our members.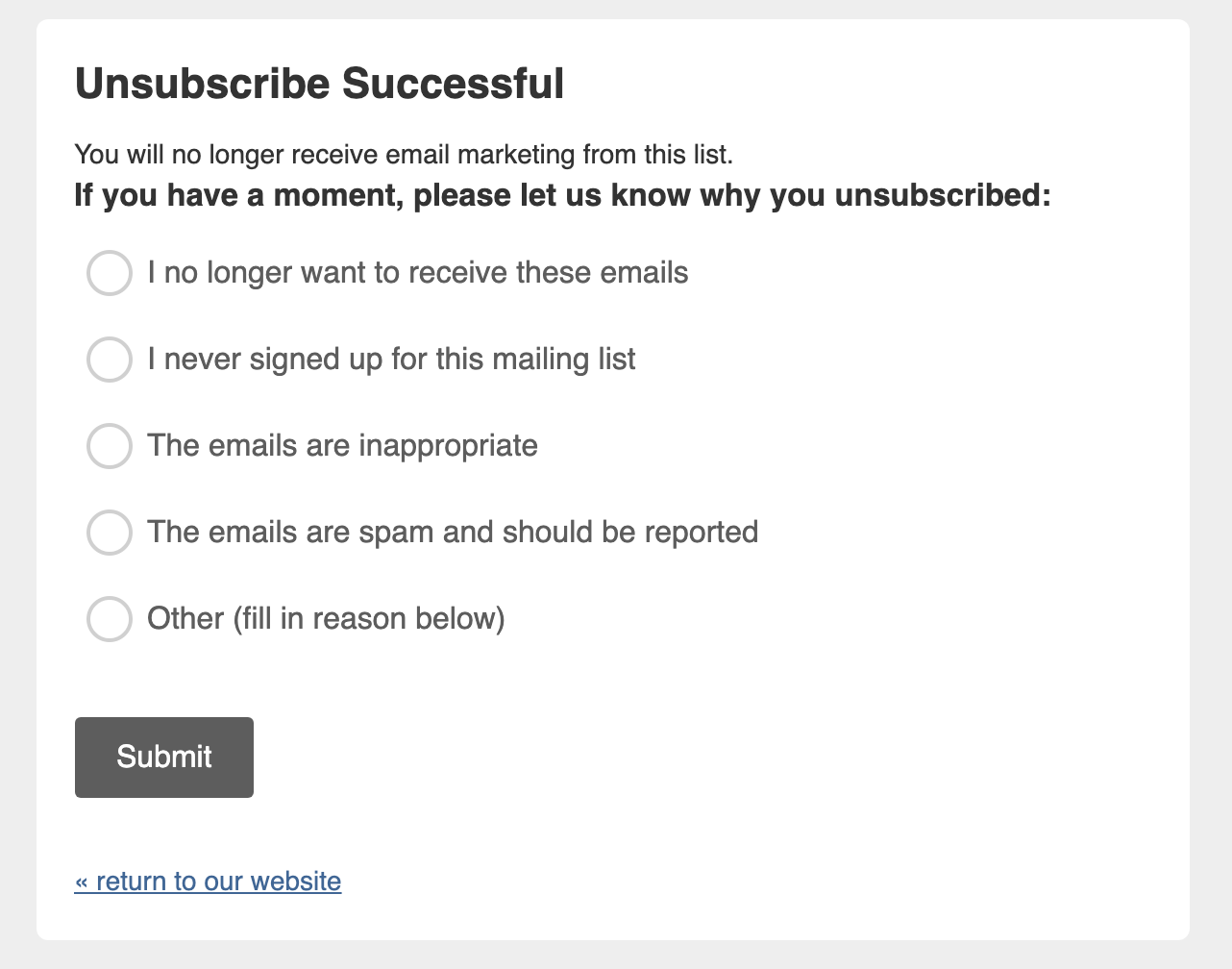 California Privacy Policy Opt-Out
For the California Privacy Policy Opt-Out, follow the link below.
https://www.m1cu.org/forms/california_optout.php
TruStage Insurance Mailing Opt-Out
To opt-out of the TruStage insurance mailings, call us at (530) 222-6060 or (800) 303-3838.
Need Support
Eligible to all Butte, Glenn, Shasta, and Tehama County residents. Join Now