Members 1st is freeing people from the limitations of home buying by providing affordable and flexible financing to build their dream home. Construction loans finance the entire build of a new home and transition to a traditional 30-year fixed-rate mortgage at the end of construction.
Download the Construction Loan Guide
Get our construction loan overview including builder questionnaire, loan guide, and origination overview.
Loan Features
Enjoy the advantages of a Members 1st construction loan.
Single Closing Costs
One set of closing costs where interest rates are locked before construction.

Interest Only Payment
Make interest only payments on the loan balance drawn during construction.
Rate Advantage
Receive our lowest rate possible between application and closing.
FLEXIBLE DOWN PAYMENT
Landowners can apply the value of their land toward their down payment to minimize upfront costs.
Rebuild Assistance
Homes being rebuilt on lots impacted by a wildfire will not be charged a lender origination fee.
What is Rate Advantage?
Rate Advantage provides construction loan applicants with added assurance and protection that they'll receive the lowest rate possible on their construction loan. After you have applied for your construction loan and you're ready to sign your closing loan documents, Members 1st will review all the daily loan rates published since the start of your application and award you with our lowest published rate during that span.
What is Rebuild Assistance?
Members 1st Credit Union is waiving the lender origination fee for construction loan applicants looking to build new or rebuild on a property that has been impacted by a wildfire. Whether you are the original property owner or new owner of a property impacted by a wildfire, you'll pay no lender origination fee on your construction loan, making it easier to rebuild the homes our community has lost from wildfires.
HOW IT WORKS
Our construction financing program features a 12-month term to build the home, with 5 draws throughout the process. Upon maturity, the balance of the construction loan will need to be refinanced into a 15, 20, or 30 year fixed-rate mortgage.
What is the advantage of a Member 1st Construction Loan?
What does a construction loan cover?
How does a construction loan work for a new home?
Prepare for the builder review
Can I purchase a manufactured home?
Do I pay interest as soon as I take the loan out?
Is it flexible if I have to take more money out for unexpected expenses?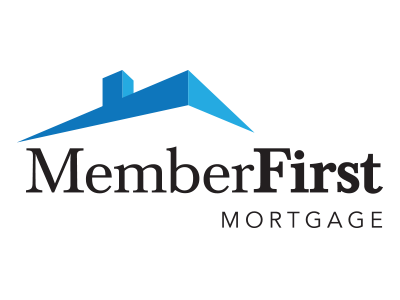 Members 1st Credit Union has partnered with Members First Mortgages (MFM), a Credit Union-owned mortgage lender. Through our partnership, we can offer our members a variety of home loan options to fit their unique financial needs and goals such as:
Conventional fixed and adjustable rate programs up to 30 years
Government loan programs like FHA, Rural Development and VA (Veterans)
Construction financing
Jumbo loans and more!
You will work with a licensed and knowledgeable Mortgage Consultant at all stages of the process to help you navigate the mortgage process. Ready to get started? Contact us today at (530) 222-6060 x516.
Rates & Resources
Rates
Rates and APR* as low as
30 Year Fixed - After Construction
Permanent Financing
30 Year Fixed - During Constuction
Interest Only Payments
Personalized Quote
*Last Refresh: 3/24/2023 10:16:02 AM
All rates displayed have zero points.
Rate floor is 3%.
Important Rate Information: This is not a quote. These rates are published weekdays near 10:00am EST. Interest rates fluctuate throughout the day and may be different at the time you apply and will likely differ based on your specific scenario. The information provided here is general and assumes only the following scenario: Purpose of the loan: Purchase a property. Property location: Redding, CA 96049 Property Type: Existing single family home Property Use: Primary Residence Estimated property value: $200,000 Estimated down-payment: $40,000 Loan amount: $160,000 (80% Loan to Value) Credit Score: 760 Escrow (impound) account is required. Rate lock period is 60 days. Fees: $3,000 to estimate closing costs in order to approximate an APR. For a quote with specifics to your scenario please click on rates which contain a link to a quoting or application tool.
Rate Advantage provides applicant with the lowest daily published rate between their application date and loan closing date not to exceed 60 days. Offer applies to Members 1st Credit Union (NMLS ID# 419964) loan applications for a single family, stick built, first lien, owner occupied residential purchase mortgage loan. Maximum LTV 95%. Minimum FICO 680. Eligible mortgage applications must be submitted between 3/11/2022 and 7/31/2022, and must close by 9/30/2022. Offer excludes no closing cost refinance products, FHA, VA, and RD mortgage loans. This promotion may not be combined with any other promotion or discount, coupon has no cash or trade value. All applicants are subject to approval under Members 1st Credit Union underwriting guidelines. Subject to change without notice. Additional restrictions may apply, visit m1cu.org for details. Down payments less than 20% of the loan amount may be subject to private mortgage insurance (PMI).
Apply now or speak with one of our loan officers at (800) 303-3838.