How to Locate an ATM on the Mobile App
How to locate an ATM on the mobile app
Note: In order to login to the mobile app, you must be signed up for online banking. You can do so here. You will also need to allow the app access to your location so that the GPS function can find you the nearest ATM locations.
Step 1: After you have logged in to the app, select the Menu button.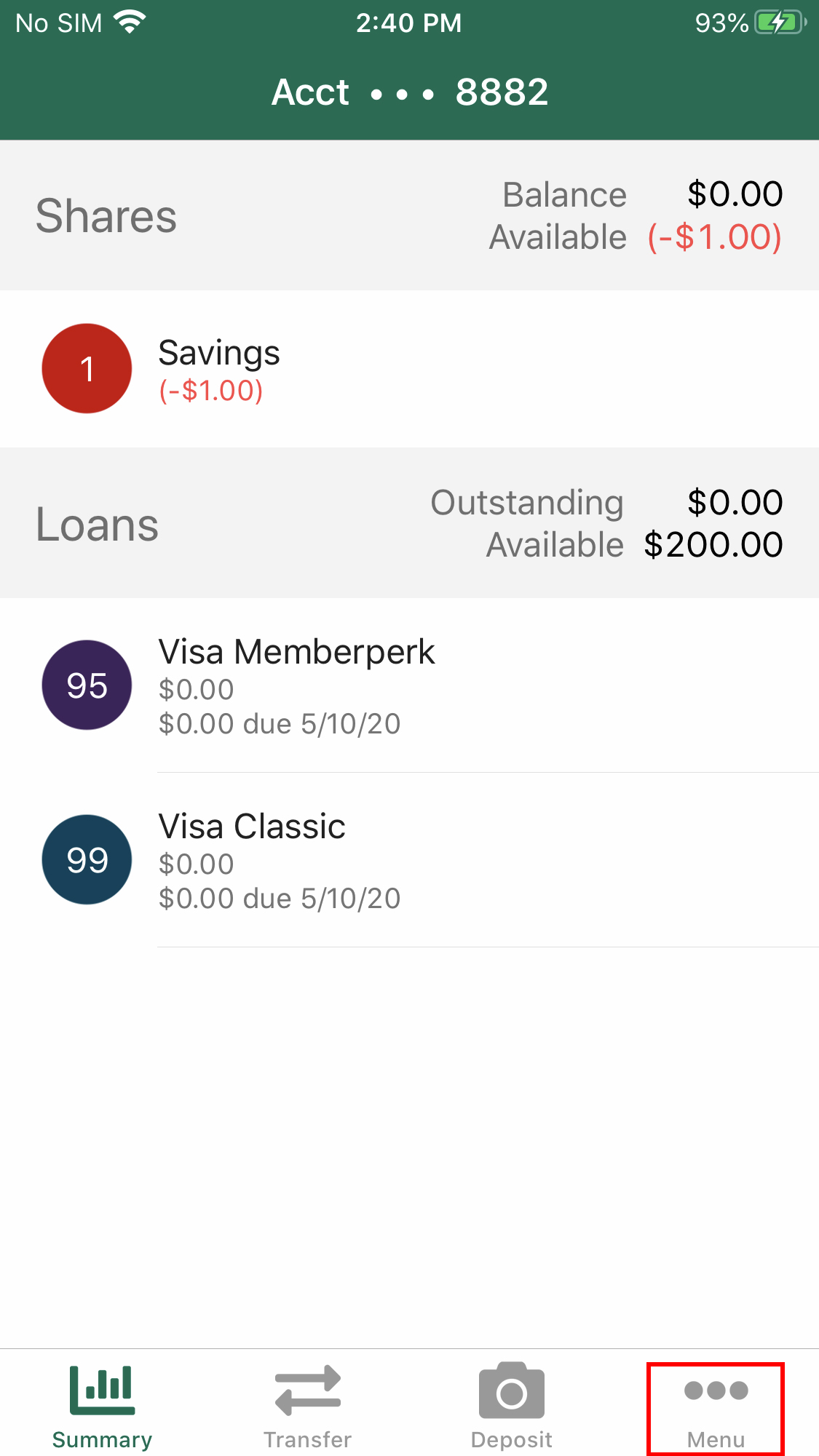 Step 2: Scroll down to the Services section and select the ATM Locator button.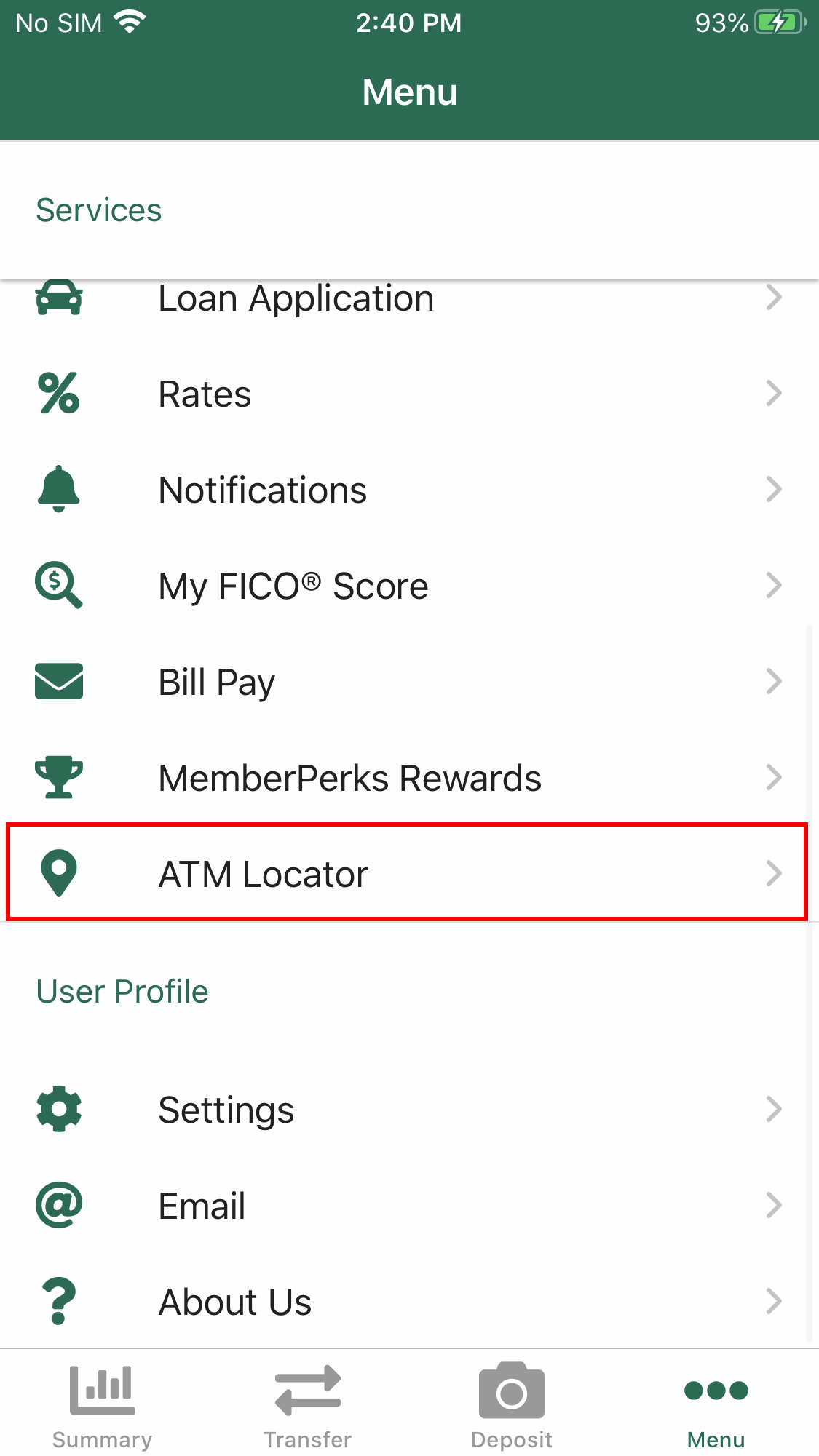 Step 3: This button will take you to a GPS-run map with several search options. You can select the Search Here button to search the area around where your GPS has located you as well as the Navigation Arrow which will also take your map view back to your location if you had toggled around the map. Select the Magnifying Glass button to search for a specific area by zip code or address. Toggle between a map or list view or select Options to filter your search. A green pin indicates an ATM, a red pin indicates a branch location.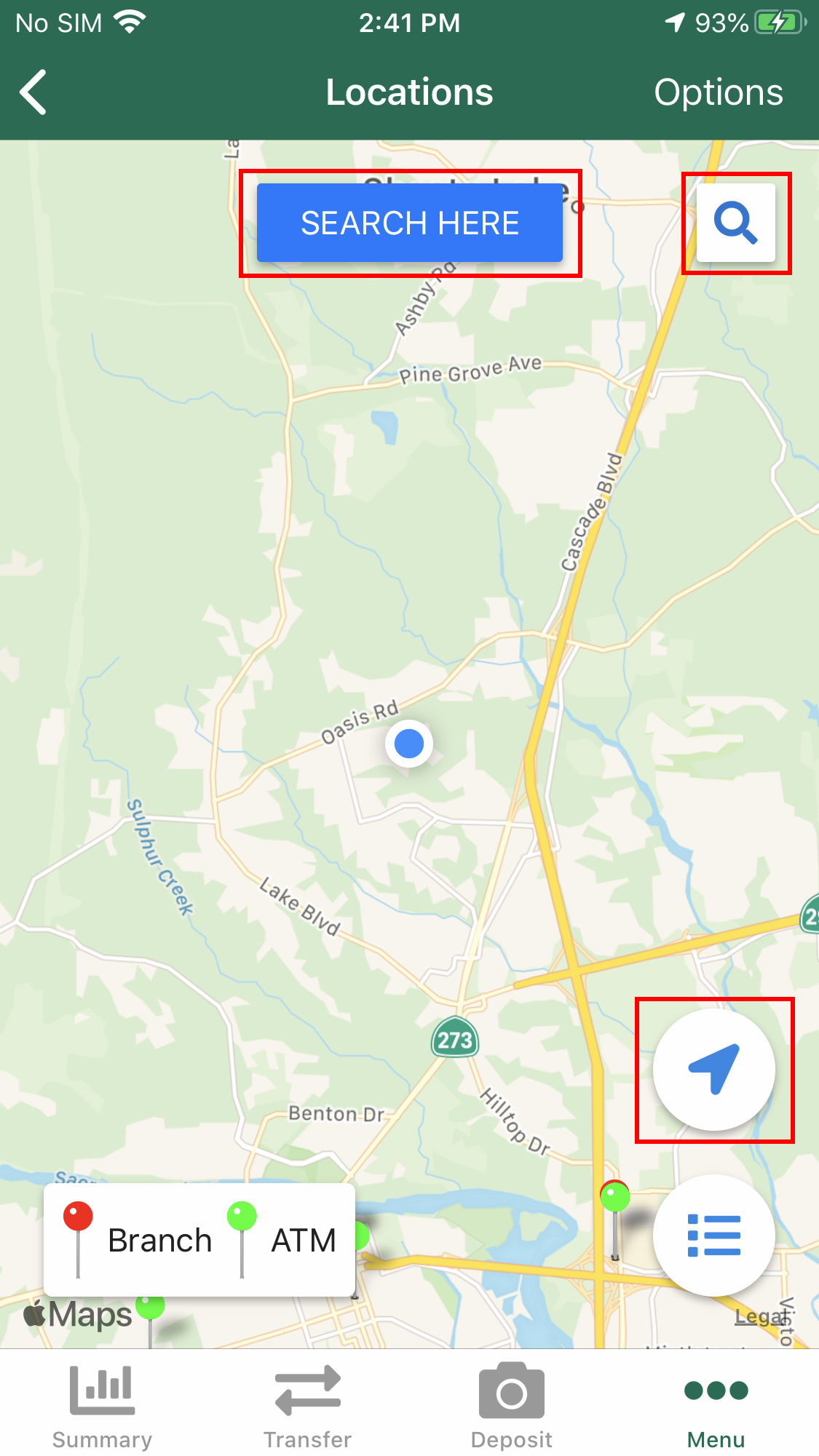 Need Support
Eligible to all Butte, Glenn, Shasta, and Tehama County residents. Join Now