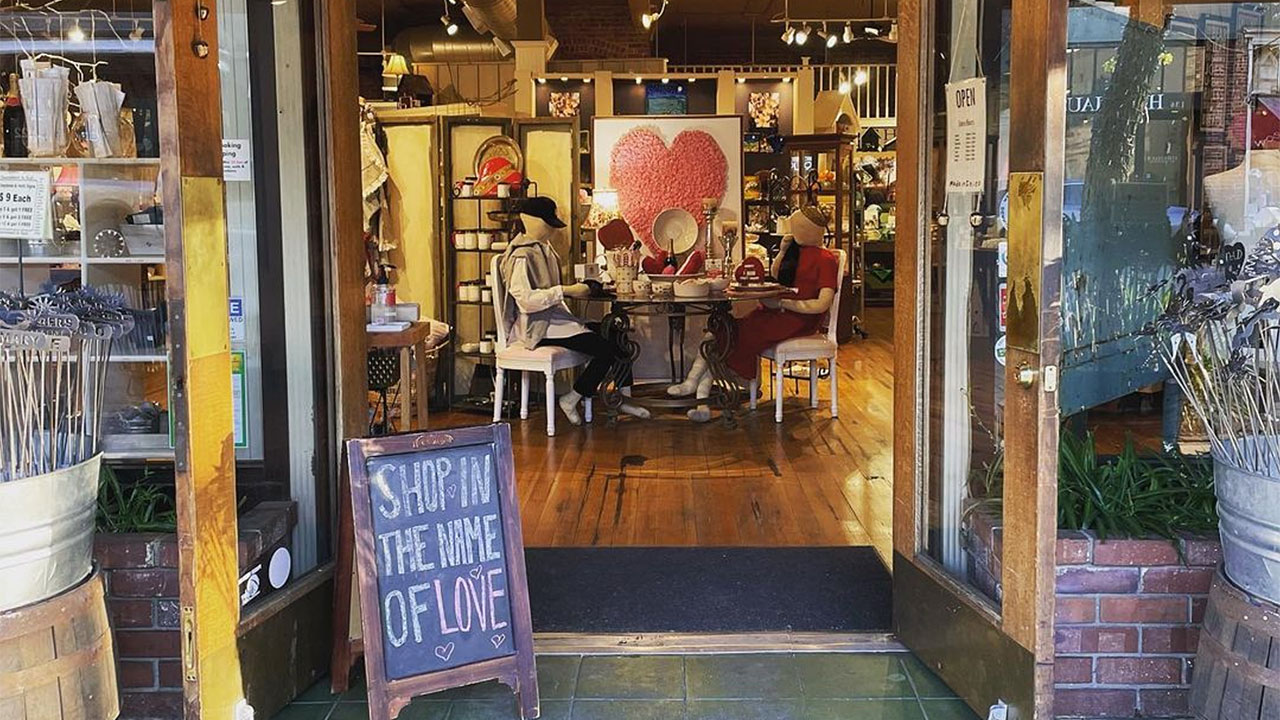 5 Shopping Gems of the North State
The best gifts await you on the aisles and displays of your local gift shops and small businesses. Buying locally not only supports your neighboring businesses but also stimulates your local economy. A visit to your local gift shop will likely reveal plentiful gift ideas, thoughtful advice, and a memorable shopping experience. Here are five of our favorite gift shop gems of the North State that are sure to deliver great gift options for you.
Enjoy the Store
Purveyors of local, regional, and American-made hand-crafted goods. Enjoy the Store offers a collection of fine gifts and edibles that uplift and showcase goods made and produced in the North State. Perfect for gifting and custom gift crate building, Enjoy the Store is a must in Downtown Redding and Red Bluff.
615 Main St., Red Bluff, CA 96080
Gather Downtown
Providing shoppers with an alternative way to support local merchants and businesses while giving entrepreneurs a fighting chance to fulfill their dreams. Gather Downtown is a great place to find unique, local, hand-crafted gifts that aim to provide a fun and memorable experience. Whether shopping for something special, attending a local-led art class, or enjoying a craft show, Gather Downtown has something for everyone.
1322 Butte St., Redding, CA 96001
Kusel's Big Store
Located in downtown Oroville, Kusel's Big Store offers a wide array of home decor, books, cards, candles, perfume, toys, and more. Patrons can find unique gift ideas while sampling locally-made honey, syrups, and sauces. Kusel's Big Store curates holiday-specific items to ensure you'll find exactly what you need for your next holiday event.
1858 Montgomery St., Oroville, CA 95965
Made in Chico
In the historic Nottelmann Building of Chico, CA, you'll find Made in Chico. Featuring more than 400 different artists and vendors, Made in Chico showcases a wide array of consignees. Wonder about the myriad of retail spaces, moving from custom ironworks, plants, home decor, clothing accessories, jewelry, and much more.
127 W 3rd St., Chico, CA 95927
Little Red Hen Gift Shop
Offering a unique selection of plants, kitchen supplies, home decor, jewelry, stationery, and more. Little Red Hen Gift Shop in Chico is sure to meet your needs for your next gift. In addition to its quality made items, Little Red Hen is a non-profit organization where 100% of sales benefit quality programs for children and adults with developmental disabilities.
897 E 20th St. B, Chico, CA 95928
189 E 8th St., Chico, CA 95928
959 East Ave., Chico, CA 95926
971 East Ave., Chico, CA 95926