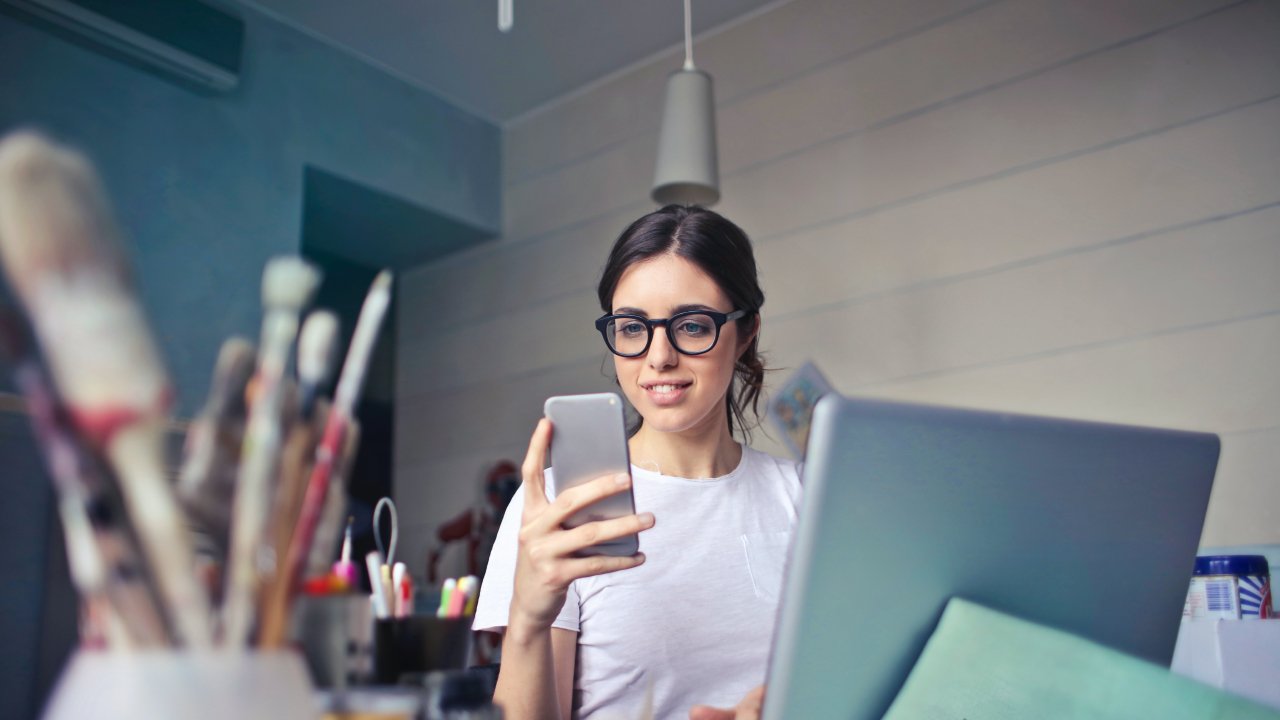 A Day in the Life with Convenience Banking
Life has been moving fast and changing even faster, but that hasn't changed the fact that bills are due, and checks still need to be deposited. What has changed is the way my credit union has made what are normally chores, easy, accessible, and hassle-free.
Before I start my day, I want to take inventory of my finances so I can stay on top of my credit and have greater control of its trajectory. From the mobile app, I am able to not only check my account statements but also check my FICO® Score so I know the health of my finances and my credit.
While checking my account, I notice that my paycheck has deposited two days early because I set up direct deposit, and can now set up all of my bills to be paid using the Bill Pay feature right on the app as well. With all my bill payments scheduled, I have peace of mind that I won't miss a due date or incur any late fees, allowing me to stick to my budget.
After lining up all my bills for payment, I see I'll have a little money left over this month. I move that money into one of my separate savings goals I use for treating myself to lunch with my best friend. Having separate savings goals in my account helps me keep track of money I want to set aside for a special purpose, like my vacation savings goal. My friend and I plan to order our favorite pizza ahead of time and meet each other at the restaurant. Because it's easiest, my friend just pays for it over the phone while ordering, so when I get to the restaurant, I just pay her back for my half using the Pay A Person app feature, and we're all squared up.
On my way back home, I remember that it's my nephew's 10th birthday this week and I still needed to pull out cash for his birthday card. Before I leave the parking lot, I check the ATM locator in my Members 1st app and find the nearest of 30,000 ATMs. I pull up to the drive-through ATM and request $10 for my nephew's card. The machine dispenses a $10 dollar bill and I'm done with all of my banking to-dos for the week, and I never even had to walk into a branch.