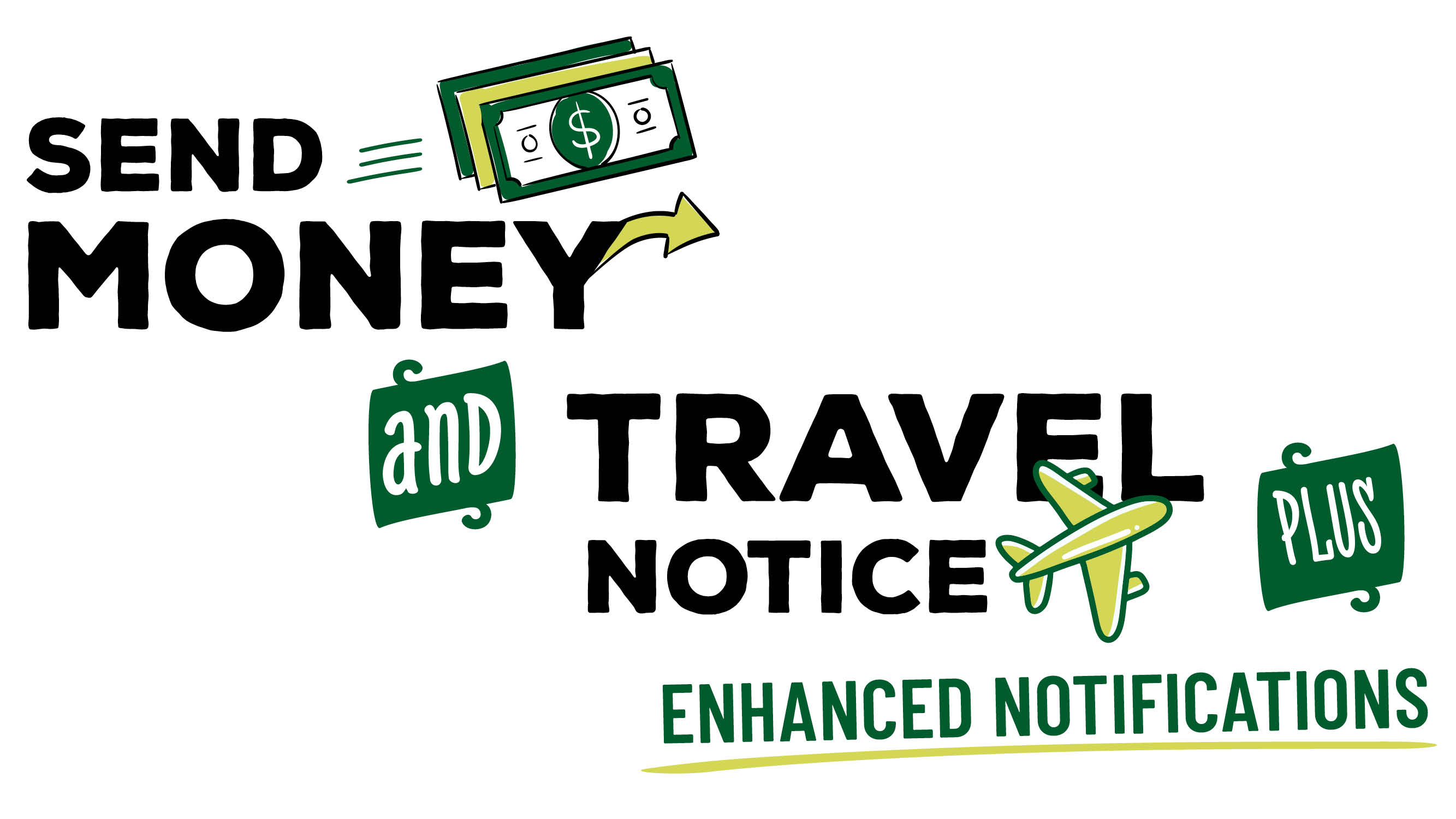 A Few New Enhancements
Members 1st Credit Union has added a few enhancements to the Members 1st Online Banking and Mobile App to help make managing your finances as convenient as possible. These new features are available now within the main menu of Online Banking and the Mobile App.
Send Money
Try the Send Money feature to send electronic payments to anyone's email address or phone. Make a payment, and the recipient receives a link to enter their banking information to redeem their payment from you electronically. It's a great way to split a meal with a friend, pay the babysitter, or any other need to pay a person without having to use cash or checks. Learn how to start using the Send Money feature today.
Notifications
Set up custom notifications within Online Banking or the Mobile App to help you stay on top of your finances. Create multiple savings goals to keep track of your progress. Receive email or push notifications for balance alerts, loan payments, card activity, direct deposits, checks, and device registrations. Learn how to enable notifications on your account today.
Travel Notice
Complete the travel notice form within Online Banking or the Mobile App to alert Members 1st of your upcoming travel plans. Your notice to Members 1st ensures zero interruptions to your card purchases while traveling. Take a minute to notify us of your upcoming travel plans today.