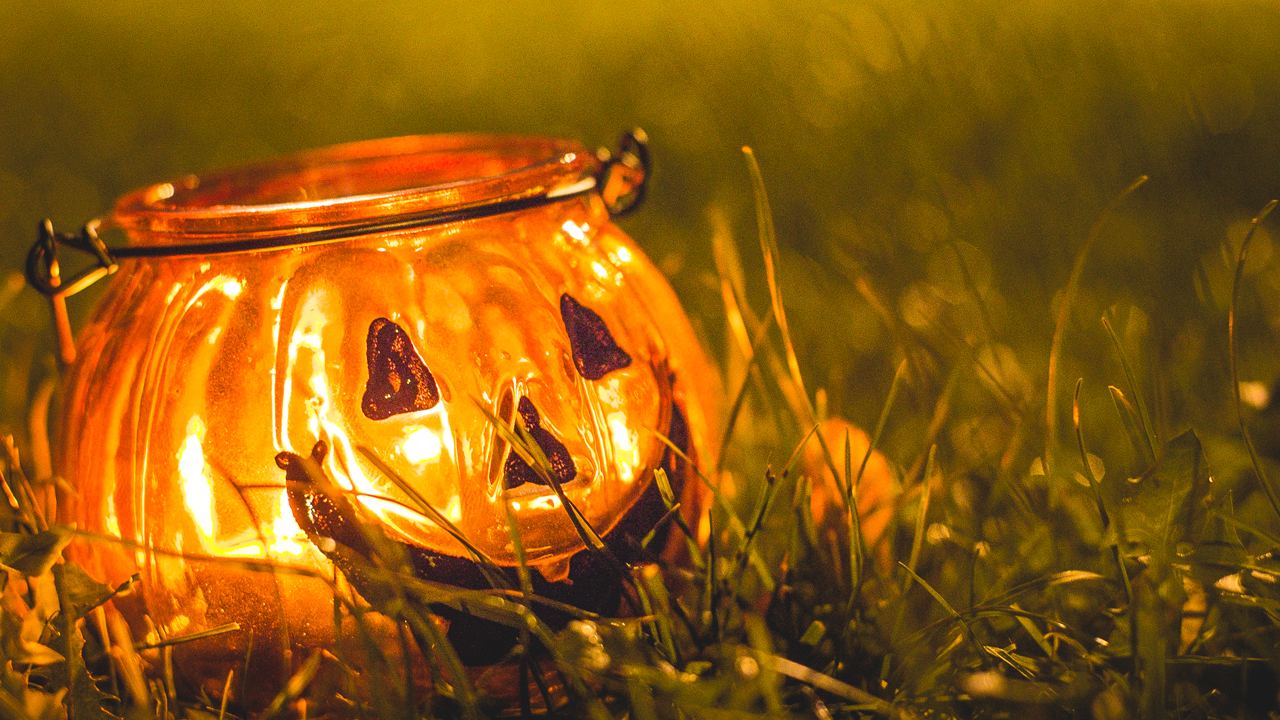 A Scary Story: Elder Financial Abuse
As we approach Halloween, some take delight in hearing and telling scary stories about imaginary witches, ghosts, and goblins.
But real life brings some of the scariest stories of all—one of them being that of an epidemic of elder financial abuse.
From the "family members, many seniors today are at risk of financial exploitation.
This week, an investigation of the frightening landscape of elder financial abuse. Are you vulnerable?
'My grandmother is the person who inspires me the most.' --Victoria Azarenka, tennis player
First, an assessment of the issue.
The National Council on Aging outlines the "Top 10 Scams Targeting Seniors." Among them are several financial fraud problems:
• Medicare/health insurance fraud. Here, scammers pose as Medicare reps to gain seniors' personal information.
• Telemarketing. "Perhaps the most common scheme," telemarketing scams are hard to trace. Such fraud includes "the pigeon drop" where the scammer tells the victim they've found money to split should they make withdrawals, and charity scams where money is collected on the pretext of charitable contributions.
Con artists also may pose as bankers or other seemingly trustworthy people. Or they may come up with stories of fake accidents, in which victims wire funds to "family members" supposedly injured or in trouble.
• Internet fraud, including phishing scams.
• Investment schemes such as pyramid ploys.
• Lottery scams.
A post at slate.com says, "According to the experts, financial abuse of the elderly… is set to become a defining fraud of the next several decades."
This is because seniors likely own their houses outright, and "the elderly are, increasingly, where the money is."
And, seniors often struggle with cognitive disorders like Alzheimer's that make them further vulnerable.
Financial abuse is embarrassing and shameful, and it leaves victims in a place of self-blame. Some may not even know something illegal has happened to them.
Also, it is an act frequently committed by trusted people like paid caretakers, family members, and trusted advisers.
These factors contribute to the fact that "Senior Financial Fraud is Underreported," according to Financial Advisor. An Allianz study shows "only 8% of adults 65 and over who thought they were victimized financially say they discuss their finances with another person."
Although most seniors do not report fraud, the survey reports, experts believe two factors lead to blame:
Caregivers are victimizers.
Seniors fear admitting to an issue will make their children believe they cannot care for themselves, which could lead to becoming placed in a nursing home.
Financial advisors can help seniors feel confident in making financial choices.
Thirty-seven percent of older people with advisors speak with them about adding co-signers to checking accounts. "However, less than half as many seniors (14%) who did not have an advisor talked to someone they trust when they allowed a co-signer access to their personal financial affairs."
And, wealthmanagement.com says there is "More Emotional Harm Than Financial in Elder Fraud."
An American Institute of CPAs survey says 37% of advisors found financial fraud "caused a significant emotional impact" and 40% say it caused "moderate impact."
Five percent of clients experienced "substantial" financial impact; 30%, moderate impact; 43%, minimal impact; 6%, no impact; 4% were unsure; and 13% of advisors did not have clients with experience of elder financial abuse.
Lower rates of financial impact in this group is credited to the fact that these consumers were already working with financial advisors.
Says Jean-Luc Bourdon, member of The American Institute of Certified Public Accountants' Personal Financial Planning executive committee, "The fact that they do have financial advisory might've played a role, having a gatekeeper to prevent the fraud."
Regarding frequency of fraud, nearly half of surveyed advisors say they noted an increase in abuse. It is anticipated the trend will continue. "We started with a scary number (68%) and we seem to be moving toward a scarier number," says Bourdon.
This may be partially due to the growing population of elderly people. Also, much of the fraud is technology-related; the most frequent types of fraud are phone and Internet scams.
Top causes of fraud include the "inability to say 'no' to relatives", identity theft, credit card theft, victimization by caregivers, and the mistaking of charitable requests as bills.
'If you're lucky enough to have grandparents, visit them, cherish them and celebrate them while you can.' --Regina Brett, author
Now that we know the problem exists, and the extent of it, how do we prevent elder abuse?
See prweb.com as "EverSafe Releases Top 10 Tips to Prevent Elder Financial Exploitation."
"Billions of dollars in life savings are lost each year due to the financial exploitation of older adults," the article notes.
To guard against financial abuse, EverSafe suggests that seniors:
Surround themselves with trusted advocates. "Transparency is critical and is a deterrent in and of itself."
Have open communication with family about plans. Talk about power of attorney and a will.
Know and understand the most prevalent elder financial scams.
Do not give money to those who confront them.
Take care in handling joint accounts so financial control is not lost.
Guard online accounts, with strong passwords.
Do not hand over account data to anyone informing you of security breaches. "Financial institutions and the IRS do not call or email to ask for personal information."
Monitor their accounts closely for unauthorized charges and changes in spending patterns.
Have helpers document all spending, whether helpers are family members or care givers.
"Rely on helpful technology to fill gaps." Once making financial decisions becomes challenging, seniors can use technology services to monitor accounts.
Further, "Having younger and older family members involved in monitoring each other's accounts makes sense and provides the most protection."
Keep your seniors safe not only at Halloween but year-round when it comes to financial protection. Seniors need to enjoy treats, not tricks, when it comes to financial management.