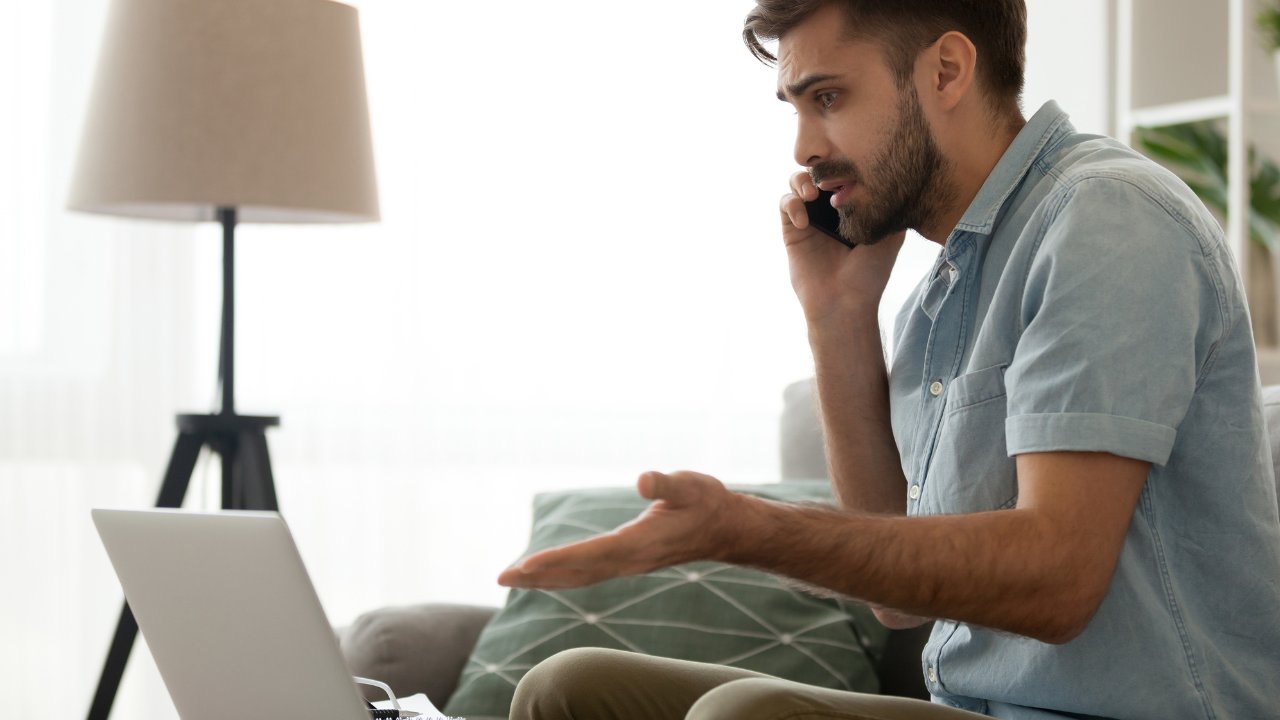 Current Fraud Schemes to Avoid and How to Report Fraud
Between suspect phone calls, dubious websites, and hacked social media accounts, fraudulent schemes appear to be on the rise. In fact, in 2021, the Federal Trade Commission estimated that over 2.8 million Americans reported cases of fraud to the agency, averaging a loss of $550 per victim. These grifters are becoming increasingly sophisticated, tailoring their approaches and preying on our vulnerabilities. Here are some of the current fraud schemes today and the best ways to report them:
Imposter Scams
Imposter scams are by far the number one scam taking place right now. They are predicated on the concept of pretending to be someone you know or trust. This can be a family member, a coworker, or a representative of a government agency like the IRS. Often they will ask you to confirm a password or sensitive information, issue a wire transfer, or purchase gift cards.
The Amazon scam alerts you to a potentially fraudulent purchase on your account and is very deceptive. Often people will think someone hacked into their Amazon account and call back. The scammer can sometimes access your login and password, load malicious software onto your computer, or act under the guise of "tech support" to gain remote access. In general, with imposter scams, it's essential to keep an eye out for sketchy visuals, grammatical mistakes, threats, tight deadlines, or language that doesn't seem to resonate with the way the person you know speaks.
Advance Fee Scams
This prevalent fraud works by offering a service or fee upfront to gain access to personal information. Examples can include services like lower interest rates, refinancing student loans, canceling debt, or even transferring inheritances. Be careful of sweepstakes or lotteries you don't remember entering. Federal law prohibits spending money to win money, so be wary of entrance fees and the like. Likewise, be suspicious of services promising enticing things like debt reduction or loan forgiveness. There's nothing wrong with researching companies to vet their authenticity. Other warning signs can include requesting to sign an NDA (non-disclosure agreement) or asking for fees upfront.
Online Romance Scams
While not new in the repertoire of online scams, romance scams are on the rise and evolving in sophistication. They will target individuals on dating apps, social media sites, and even online games. Here, it's best to stay wary of anyone who lives or works abroad or is serving in the military abroad. Be skeptical if they ask to connect privately on Google Hangouts, are quick to profess love, and ask for money for an emergency. The elderly are often particularly vulnerable to this type of scam, and many victims have lost entire life savings. Be careful accepting friend requests from people you don't know, and if their profile image looks suspicious, you can always do a reverse image search to verify authenticity.
Cryptocurrency Scams
In the new world of cryptocurrency, big risk often leads to big reward. But, just like other mainstream channels, cryptocurrency is still vulnerable to fraud. In fact, the FTC reported losses of $80 million last year for victims of crypto scams. This can take the form of fake crypto websites targeting your investments, "pump-and-dump" schemes, and phishing attacks that try to gain access to your virtual wallet and empty out your coins. In this instance, it's wise to watch out for ambiguity about how the cryptocurrency functions or the promises it makes. Also, it is a good idea to remain skeptical of forecasted significant returns. Sometimes it really is too good to be true.
Way to Report Fraud
Scammers are adept at preying on consumers' vulnerabilities, and it is often hard for people to feel comfortable reporting fraud due to embarrassment or shame. Still, many avenues for reporting fraud are worthwhile, and time is of the essence.
The first thing you should do if you've been a victim of financial fraud is call your bank or financial institution and report the breach. They will shut down your accounts and help you start up new ones. You can also place a fraud alert with a credit bureau and freeze your credit for the time being. Signing up for credit monitoring also protects your accounts and mitigates damage.
If you think you have been a victim of identity theft, you should report it to the FTC, local law enforcement, and the federal anti-fraud hotline. Updating all your device passwords and enabling multi-factor authentication are also advised. Staying diligent, informed, and aware goes far in protecting yourself from these various fraud schemes.