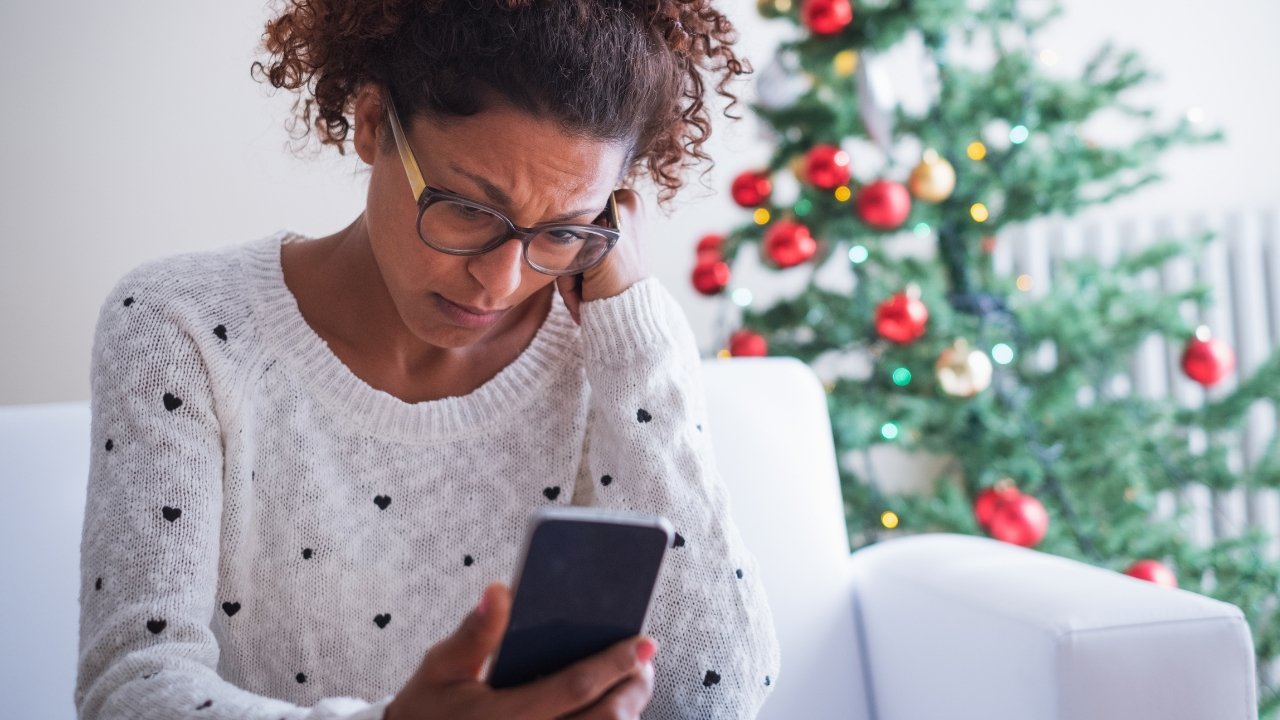 Don't Let Scammers Steal Your Joy This Holiday Season
The holiday season is a time of joy, festivities, and shopping for loved ones. However, it's also a time when fraudsters and scammers prey on unsuspecting shoppers. Their tactics are often more aggressive during the holiday season, taking advantage of the generosity and distraction of shoppers.
With so many people searching for the best deals and discounts, it's easier for cybercriminals to trick consumers into falling for holiday scams. But don't worry; there are ways to protect yourself and stay safe while shopping during the holiday season. Keep a watchful eye, pay extra attention to unsolicited messages, and always verify the credibility of any charity or gift card before making a donation or purchase. Remember, a little caution can go a long way in ensuring a happy and safe holiday season.
What holiday scams are common, and how can you avoid them?
Delivery Notification Text Scams
We all enjoy the anticipation of receiving our packages. However, there's a recent scam in which scammers send fake delivery notification text messages, hoping you'll click on the link to a fake website that aims to steal your personal information, request your credit card number, or deceive you into sending the scammer money. As always, resist the urge to click on any links!
It's crucial to be aware of scammers who may attempt to obtain your sensitive information. It's important to note that delivery companies such as FedEx, UPS, and others will never ask for your Social Security Number (SSN) or credit card details to locate your delivery.
If you encounter a link in the text, ensure that it directs you to a site within the official domains of UPS, USPS, or FedEx. Websites that use variations of these domains are typically scams. For instance, you can trust websites that use UPS.com, FedEx.com, or USPS.com, but it's wise to be cautious of other variations of these domain addresses.
Always use the delivery company's official website to track your deliveries. Make sure to visit the site directly, and never use the link provided in a text message or email.
Social Media Scams
Scammers use social media platforms such as Instagram, Facebook, and TikTok to create fraudulent ads that direct users to fake stores or listings. The Better Business Bureau (BB) warns that many of these ads advertise personalized products that may appear to be the ideal gift. However, purchasing these items could result in receiving a counterfeit or fake product at best, while at worst, you may fall victim to identity theft or lose your hard-earned money.
If the online store you are directed to displays signs of being a scam, exercise extra caution, especially if it doesn't provide contact information other than an online form.
If the account that posted the ad has a low follower count, it may need to be more trustworthy and could be a scam.
If an advertisement offers a deal that seems too good to be true for in-demand or luxury products, be wary. Retailers usually don't offer steep discounts during this time of the year.
It's important to be cautious when clicking on ads and links, as they could lead you to a scam. Just because you saw a site or store on social media doesn't mean it's legitimate. Always be on the lookout for warning signs that could indicate that the online store is fake or malicious.
Charity Scams
During the holiday season, fraudsters take advantage of people's willingness to give to those in need by setting up fraudulent charities, GoFundMe campaigns, and other fake charitable activities. Identifying these charity scams can be very difficult, and by the time you realize what has happened, you may have already lost money or given away sensitive information.
Always verify the charity's name and URL before making any donations. Unfortunately, scammers often create fake charities that use similar names to deceive people.
Be cautious when you encounter any hard-sell tactics or unclear language. Moreover, charities should never threaten you; it is your right to know how your donations will be spent.
Before donating to a charity, it's important to do some research. You can check the legitimacy of a charity by utilizing resources such as the Better Business Bureau's Wise Giving Alliance or Charity Navigator. In the case of GoFundMe or other similar fundraising campaigns, it's a good idea to investigate the organizer or group behind it before donating.
Gift Card Scams
It's important to be cautious when purchasing gift cards online. Some scammers may try to trick you by setting up fake stores or Craigslist listings offering discounted cards. Unfortunately, if you send them money, you may end up with an empty card instead of the promised value. Be sure to do your research and only purchase gift cards from trusted and reputable sources to avoid falling victim to this type of fraud.
It's important to avoid using gift cards as payment for goods, services, fees, fines, or taxes to prevent falling prey to scammers.
When purchasing gift cards in a store, inspect them for any signs of tampering, such as scratched or replaced stickers on the back.
Only buy them from reputable retailers to ensure the legitimacy of gift cards. When purchasing online, verify that the store's URL is secure and, whenever possible, buy the gift cards directly from the retailer or company.
Only use gift cards as gifts. If anyone asks you to pay fees or "protect your money" by buying gift cards, it's a scam.
Popular holiday gifts at too-good-to-be-true prices
During the holiday season, shoppers can get so excited about buying popular gifts that they may fail to notice the red flags of a scam. Scammers frequently advertise products with significant discounts on online platforms like Facebook Marketplace and then request payment through payment apps such as Zelle or Cash App, which have no option for payment reversal.
Be cautious while shopping for hot-ticket items listed at a significant discount. If the seller offers you a sob story about why they need to get rid of the item, it's best not to trust them, as this is a common scam tactic.
Watch out for payment requests through Zelle, Cash App, or similar apps. These payment methods are considered cash transactions, and once you send the money, you can't get it back.
Before making a purchase, it's important to perform your due diligence. Check for scam signs and research the store through BBB, Reddit, or Google to discover what others have experienced.
Holiday fraud can be a serious issue with long-lasting consequences, but you can enjoy a safe and happy holiday season by staying informed and protecting yourself. Remember always to be cautious when receiving unsolicited emails or text messages, research before donating to a charity, and only purchase gift cards from reputable retailers. Happy holidays!