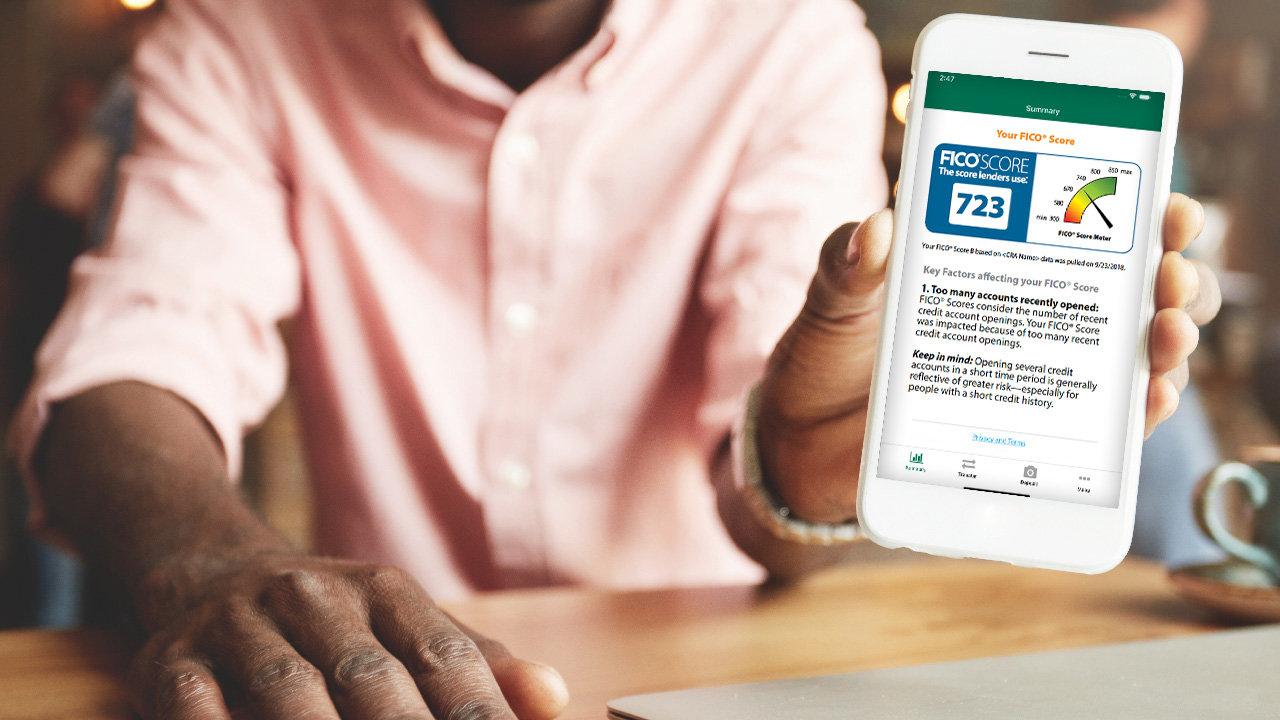 FICO® Scores Now Accessible at Members 1st
Members 1st Credit Union is providing complimentary access to FICO® Scores for all their members. The scores, updated quarterly, are available through the credit union's Online Banking and Mobile App. Member's can opt-in to access their FICO® Score on the FICO® Score page in the Online Banking or Mobile App menu. In addition to receiving the FICO® Score and top two score factors that impact their score, members also get extensive educational content. Having access to their FICO® Score can help members better understand their financial health.
"We are happy to give our members free access to their FICO® Score and empower them with the tools they need to make more informed financial decisions," says Aaron Pitroff, Vice President of Lending at Members 1st Credit Union.
FICO® Scores are based on information provided by consumer credit reporting agencies. 90% of top U.S. lenders use FICO® Scores.
The FICO® Score is the standard measure of U.S. consumer credit risk, and used in more than 90 percent of consumer lending decisions in the U.S. and in more than 25 countries on 5 continents. More than 10 billion FICO® Scores are purchased in the United States each year by lenders for their risk management decisions. Learn more about the FICO® Score Open Access program
About Members 1st Credit Union
Members 1st Credit Union provides the convenient and relevant financial services our members need to achieve their goals and dreams. Membership is available to anyone who lives, works, or worships within Butte, Glenn, Shasta, and Tehama counties. For more information, visit one of our five convenient branches, call (530) 222-6060, or visit m1cu.org.
Branch Locations
1380 Hilltop Road
Redding, CA 96003
1260 Pine Street
Redding, CA 96001
5020 Rhonda Road
Anderson, CA 96007
550 Salem Street
Chico, CA 95928
969 East Avenue
Chico, CA 95926
Contact
Josh Markle
jmarkle@m1cu.org
(530) 222-6060 x359