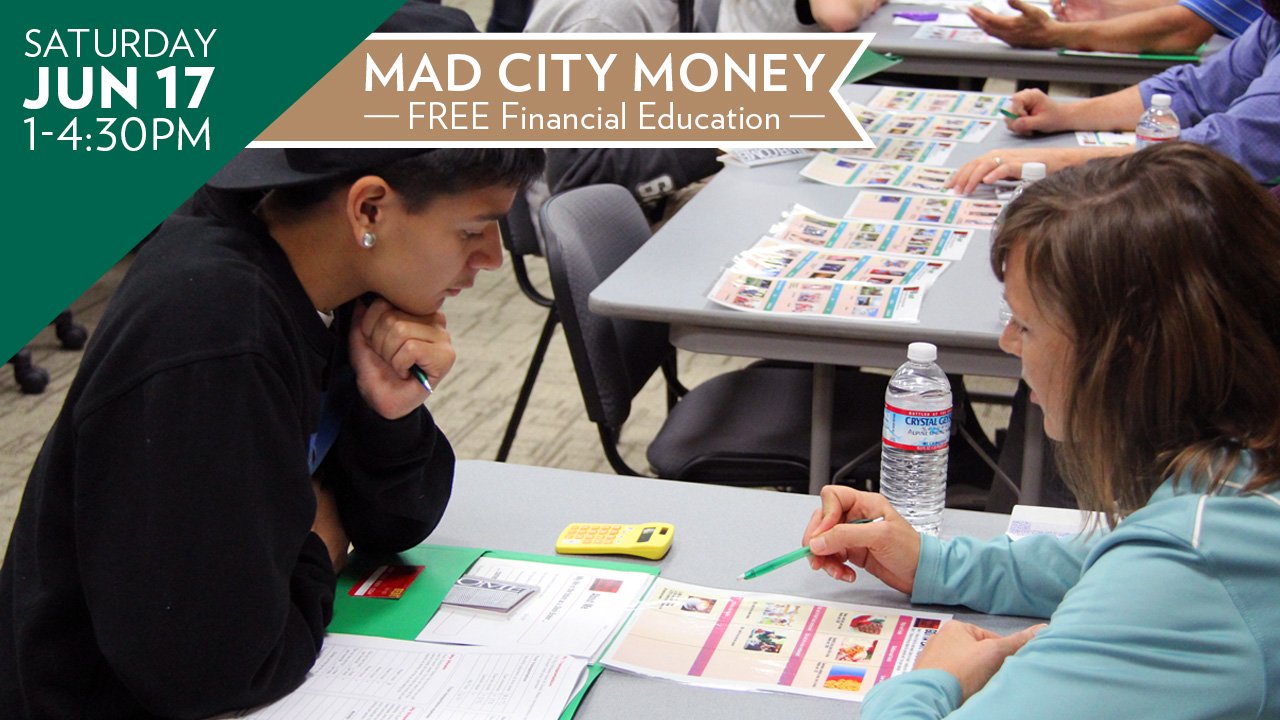 FREE Financial Training for Teens and Young Adults
Summertime is upon us, and like most parents, you've subtly or not-so-subtly been dropping hints to junior about taking on a summer job for the past month. Summer jobs are a great way to expose your teen or college student to work-life and what likely awaits them in the future if their start-up App for drone lawn-care doesn't pan out. Plus, it gives you the opportunity to dust off great phrases like, "sweat equity," "hard work," and "builds character." And while getting acclimated to working and earning money is important, equally crucial is training your son or daughter what to do with that paycheck.
Members 1st Credit Union is offering a FREE money management training called Mad City Money on Saturday, June 17 from 1-4:30pm. This training is specifically designed for students age 16-22 and will be held at our Hilltop branch at 1380 Hilltop Drive, Redding, CA 96003. Students will receive financial education including an interactive simulation game where they assume the role of an adult with a family, bills, and debt. Students must finish the game without going over budget while making purchasing decisions for food, clothing, lodging, vehicles, day care, and much more. During this time, students will receive training on:
How to create and manage a budget
How to make purchases with a debit card and check
How to plan for expenses
How money and debt can have major affects on your life
Students will receive snacks and drinks during the training. Parents are not required to be present, but encouraged to watch the last 30 minutes of the training to hear students reflect on the day's training. Space is limited; students are encouraged to register online now.
For questions, please email Marketing@MembersOnline.org.