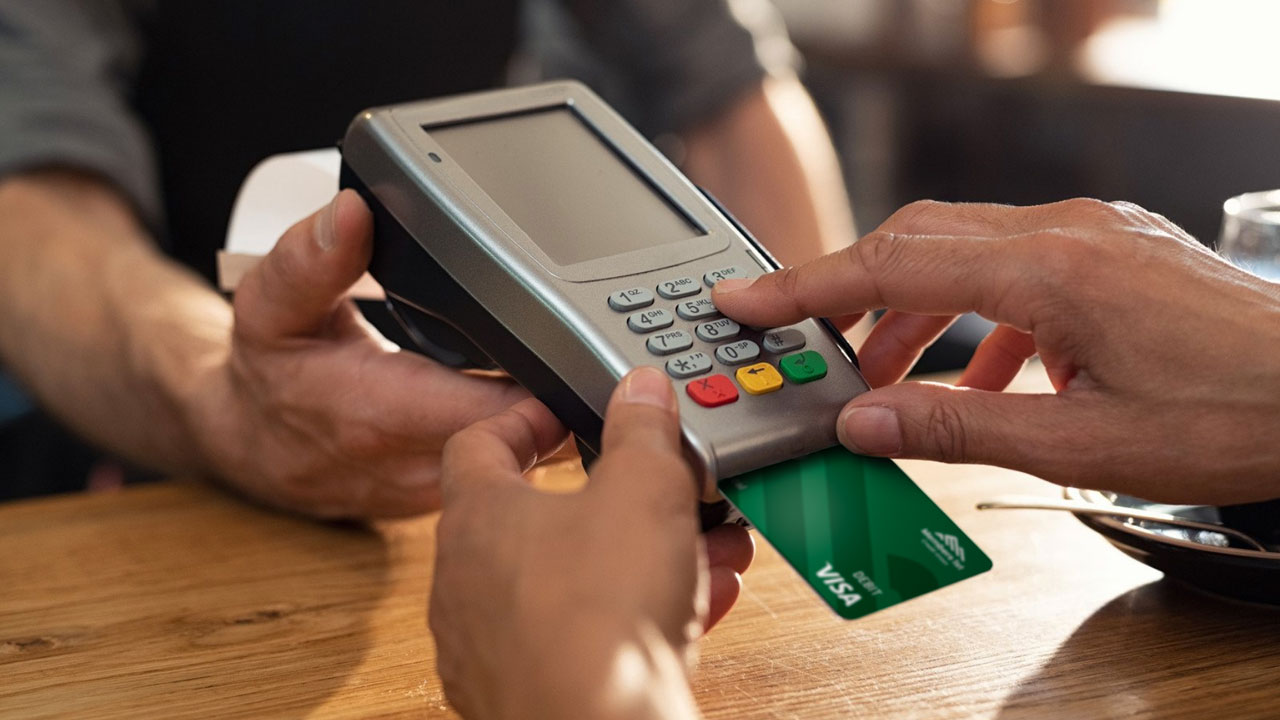 Healthy Habits for your Debit Card
Your debit card is a helpful tool for making purchases from your financial account and eliminates the inconvenience and security risk of carrying cash. As you probably know, when you make a purchase with a debit card, the money is taken instantly from your checking account. Although you are not held liable for fraudulent transactions, it can be a significant inconvenience and time-consuming hassle to get your account back in order if someone commits fraud on your account. Protect your hard-earned money by learning a few helpful tips for using your debit card safely.
Sign your debit card immediately when you receive it.
Treat your debit card as if it was cash and store it in a safe place. Do not lend it to anyone to use.
Memorize your personal identification number (PIN) and keep it safe by not writing it down, carrying it with you, or sharing it with others.
Check your account often by reviewing transaction history from your institution's app, online banking, or statements for unauthorized charges. Consider setting up email or mobile app notifications to inform you of unusual activity on your account.
Do not volunteer any personal information when you use your card other than by displaying a personal ID as requested by a merchant (i.e., driver's license).
Capturing card information or "skimming" is on the rise at ATMs, gas stations, and merchant terminals. Never use an ATM or card swipe that looks like it has been tampered with, as indicated by loose or extra parts attached to the face of the machine, adhesive tape, or glue residue. Look for anything that may have a tiny hole or slot for a camera aimed at the keypad. When possible, avoid independent ATMs not associated with a financial institution. If you identify a skimming device, notify the business owner right away. If your card information is captured from a skimming device, call your financial institution immediately to report the incident.
Avoid using public wireless access for financial transactions. Make sure you use a password-protected wireless signal to check your bank account balance, pay bills, and shop, so your account information is less susceptible to hackers.
If your card is ever lost or stolen, report it immediately. Call Members 1st Credit Union anytime at (530) 222-6060 or (800) 303-3838. You may want to save these numbers to your phone. Our Call Center and Card Services team are available to serve you any time, day or night. Members are encouraged to use the credit union's Card Control feature to turn a card off and mark it as lost or stolen within the Mobile App or Online Banking to mitigate fraudulent transactions.
While you may find constantly using a debit card a great convenience, it won't be so convenient if someone manages to drain your checking account. A little vigilance and some new habits can go a long way toward preventing a negative debit card experience.