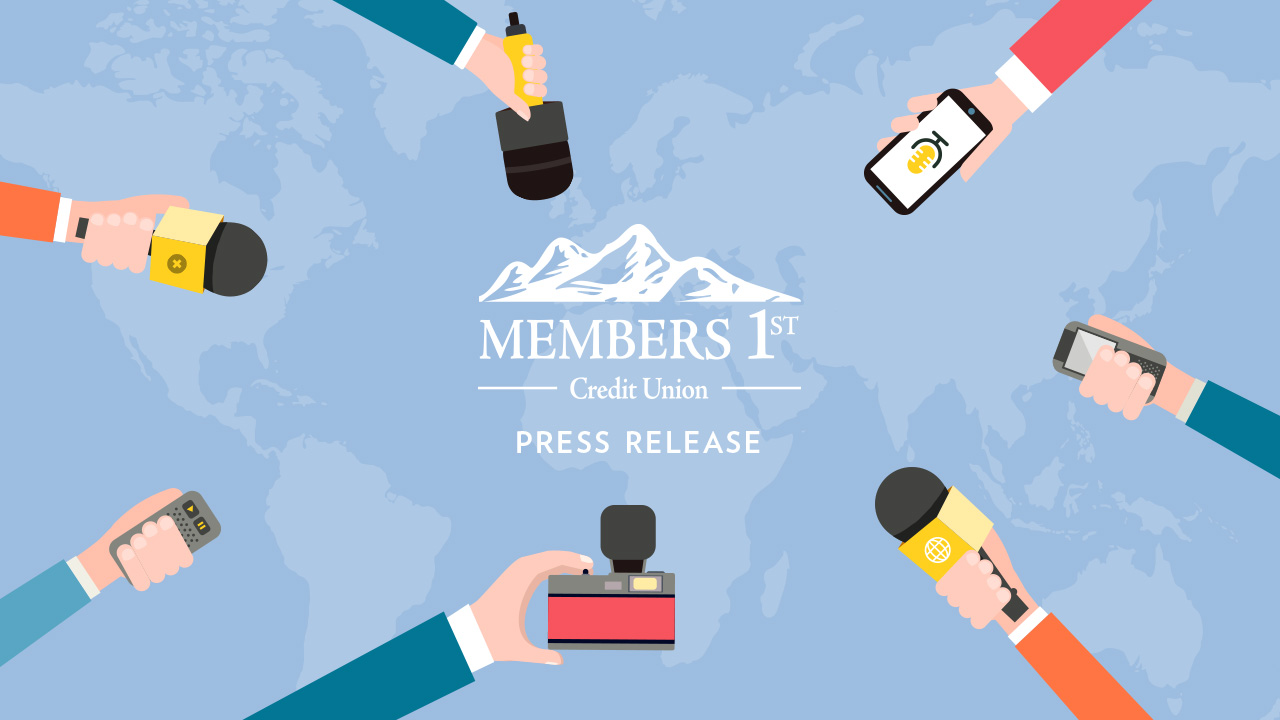 Members 1st and S.T.A.R. Community Credit Unions Merge
Members 1st Credit Union of Redding, CA and S.T.A.R. Community Credit Union of Chico, CA announced the merger between their two credit unions has been finalized this week. A vote of approval was granted during a special meeting by S.T.A.R. Community's membership on Monday, November 16. Operational integrations will be completed by January 4, 2016. The merger has been approved by the National Credit Union Administration (NCUA) and California's Department of Business Oversight (DBO).
Mark Moore, CEO of Members 1st, will continue to lead the combined organization. "I am extremely pleased to announce the merger of these two highly regarded credit unions," says Moore. "Our similar cultures and complementary geographies and service strengths make this combination a natural fit. Both of our organizations are dedicated to delivering the very best to our members."
President and CEO of S.T.A.R. Community, Joe Kelly, will be retiring in January 2016 after leading the credit union for over 17 years. "I'm very excited for the opportunities available to our members and employees as a result of this partnership," says Kelly. "The blending of our two organizations will provide a wider array of product offerings and a larger footprint of branches and ATMs to our combined membership." Kelly will be designated board Emeritus while S.T.A.R. Community board members Sharon O'Quin and Kirk Monfort will begin serving on the Members 1st board in January 2016.
Both credit unions have a long and rich tradition within each of their respective communities. S.T.A.R. Community was chartered in 1958 to support the financial needs of teachers and administrators from Chico State University. It has since grown to include students, teachers, alumni, and retirees of all Butte County schools, employees of the Chico Police Department, Enloe Medical Center employees, and doctors affiliated with Enloe Medical Center and their employees.
Members 1st was established in 1936 as California State Employees Credit Union #13 to support the state employees of California within Shasta County. Currently, Members 1st serves anyone who lives, works, or worships within Shasta and Tehama County including government employees, school employees, students, and their family members in the counties of Butte, Glenn, Lassen, Modoc, Plumas, Sierra, Siskiyou, and Trinity. As part of the merger, Members 1st can now extend membership to anyone who lives, works, or worships within Butte or Glenn County.
About Members 1st Credit Union
Members 1st Credit Union provides the convenient and relevant financial services our members need to achieve their goals and dreams. Membership is available to anyone who lives, works, or worships within Butte, Glenn, Shasta, and Tehama counties. For more information, visit one of our five convenient branches, call (530) 222-6060, or visit m1cu.org.
Branch Locations
1380 Hilltop Road
Redding, CA 96003
1260 Pine Street
Redding, CA 96001
5020 Rhonda Road
Anderson, CA 96007
550 Salem Street
Chico, CA 95928
969 East Avenue
Chico, CA 95926
Contact
Josh Markle
jmarkle@m1cu.org
(530) 222-6060 x359