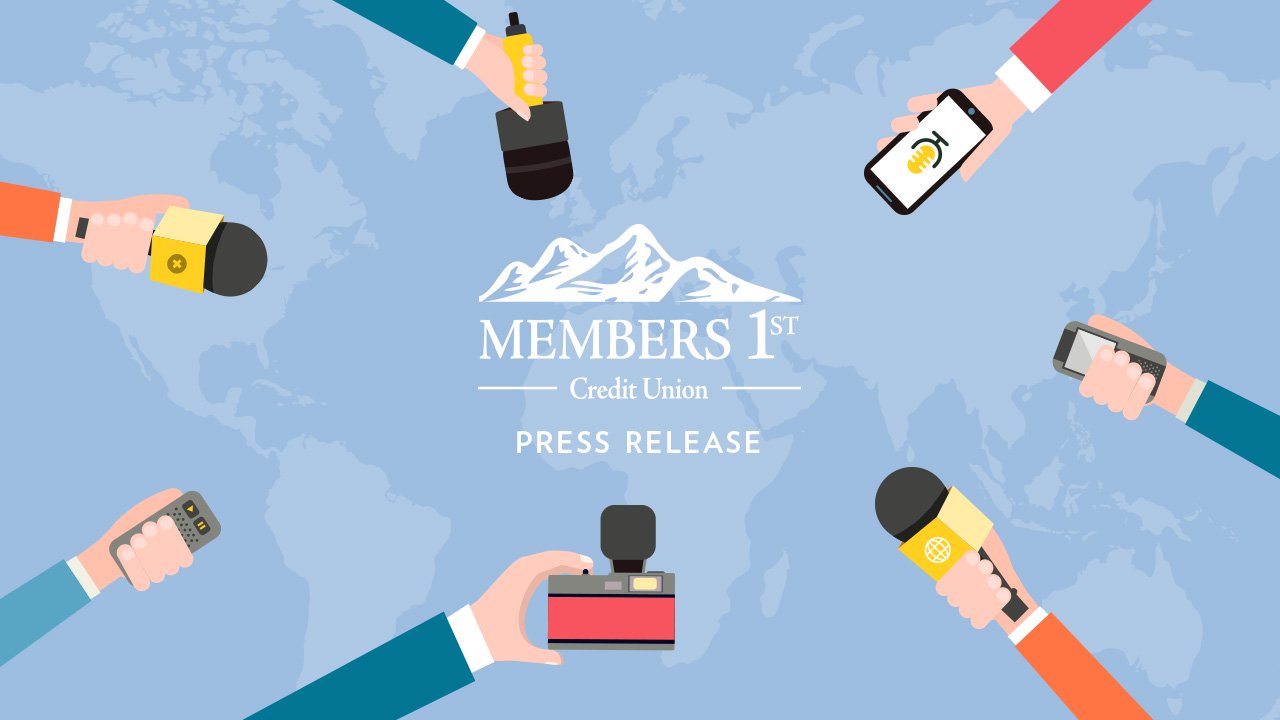 Members 1st and YVPC host financial reality fair for students
Members 1st Credit Union and the Youth Violence Prevention Council hosted their first financial reality fair titled "Mad City Money" on Wednesday evening, October 29. The partnership between the two non-profits was formed as part of an initiative to raise financial literacy among youth in Shasta County. Mad City Money teaches students financial basics such as writing checks, utilizing a check register, creating budgets, and making transactions with fictitious merchants.
Each of the 14 participating students received a custom life scenario in which they assumed an occupation, salary, family, student loan debt, credit card debt, and medical debt to create a monthly budget as they visited various merchants and made decisions based on the management of their income. Students made decisions on what goods and services to buy from merchants, such as homes, cars, day care, and wardrobes, and experience the consequences of their purchases.
YVPC recruited volunteers from local Highway Patrol, Redding Fire Department, Leadership Redding, Viva Downtown, and small business owners to act as merchants during the simulation. "What a great event!" exclaims Jennifer Richards, YVPC Program Manager. "We (YVPC) couldn't do it without the wonderful volunteers and support from our community and board. Not only did these teens learn valuable financial lessons, they also made positive connections with local leaders. And it was fun."
The three-hour simulation will be followed by many more, the next planned for a select group of foster children in December. Judi Bartholomew, VP of Operations and Mad City Money Facilitator said, "We (Members 1st) are very excited to be delivering personal finance in a hands-on learning environment, providing a realistic sense of the responsibilities and expenses that come with adulthood." Schools and youth programs interested in conducting a Mad City Money reality fair with their students should contact Josh Markle, Members 1st Credit Union Marketing Manager, at (530) 722-4359.
About Youth Violence Prevention Council
The Youth Violence Prevention Council of Shasta County (YVPC) is a 501(c) (3) non-profit corporation whose mission is to prevent youth violence and promote a safe and healthy community. YVPC involves the coordination of primary education on youth issues and youth advocacy, all aimed at keeping our county youth gang free and safe for all citizens, young and older alike. For more information visit
About Members 1st Credit Union
Members 1st Credit Union offers relevant and affordable financial services to those who live, work, or worship within Shasta and Tehama County. For more information about Members 1st Credit Union visit one of our three convenient branches or call (530) 222-6060 or visit membersonline.org.
Branch Locations:
1380 Hilltop Rd., Redding, CA
1260 Pine St., Redding, CA
5020 Rhonda Rd., Anderson, CA
Contact:
Josh Markle
jmarkle@membersonline.org
(530) 722-4359
About Members 1st Credit Union
Members 1st Credit Union is a locally owned cooperative dedicated to providing relevant financial services that our members need to achieve their goals and dreams. Members 1st has five branch locations in Redding, Anderson, and Chico. Membership is available to anyone who lives, works, worships, owns land, or owns a business within Butte, Glenn, Shasta, and Tehama counties. For more information, visit one of our convenient branches, call (530) 222-6060, or visit m1cu.org.
Branch Locations
1380 Hilltop Road
Redding, CA 96003
1260 Pine Street
Redding, CA 96001
5020 Rhonda Road
Anderson, CA 96007
550 Salem Street
Chico, CA 95928
969 East Avenue
Chico, CA 95926
Contact
Josh Markle
jmarkle@m1cu.org
(530) 222-6060 x359