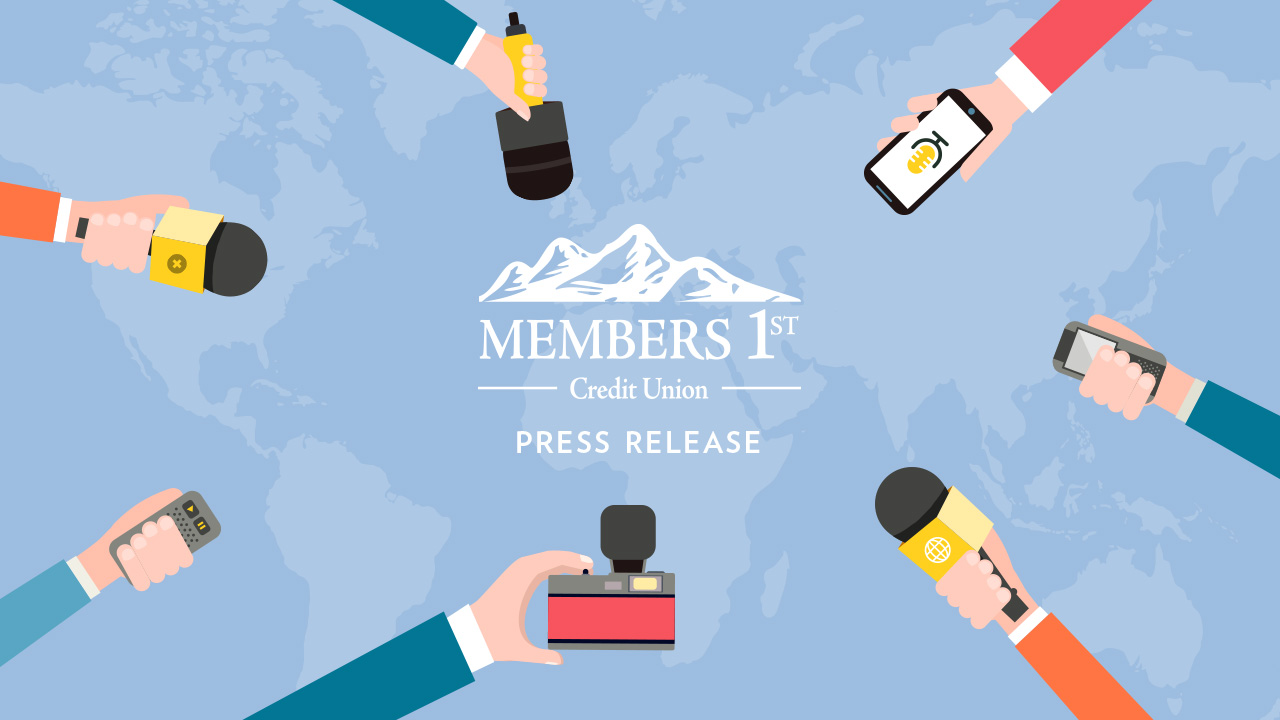 Members 1st CEO Retires; Promotes Sr. Management Team
For Immediate Release
Feb. 16, 2016
REDDING, Calif.—Members 1st Credit Union's Chief Executive Officer, Mark Moore, retired Jan. 31 after nearly 25 years leading the organization.
He is succeeded by President and Chief Financial Officer Teri Vanderpol. Vice President Operations Judi Bartholomew has been promoted to executive vice president.
Moore had served as CEO since August 1992 and been a member of the credit union since 1970. When he took over as CEO, the office was located in an Industrial Avenue warehouse off Hilltop Drive, with six employees and $12 million in assets.
Today, Members 1st serves residents of Shasta, Tehama, Butte, and Glenn counties and has four branches, in addition to a main office on Mountain Lakes Boulevard in Redding. Members 1st now has 56 employees and has topped more than $161 million in assets.
"Mark has a talent to see what is coming down the road," board chair Ricki Miller said. "He has been visionary in creating and modifying products and services to best serve our members while helping the credit union thrive."
She noted his exceptional communication skills and commended his efforts, along with Vanderpol, to guide the credit union through the Great Recession that began in late 2007.
"I am very proud of them both and what we all have accomplished at Members 1st," she said.
Moore said he considers branch expansion and the continuation of excellent member service to be his most meaningful accomplishments as CEO. He said he will miss the staff and credit union members, all of whom are like family.
In addition to leading Members 1st, Moore has also served on the board of Habitat for Humanity, as president of the Shasta chapter of the California Credit Union League, as treasurer at Redding First Church of the Nazarene for more than 20 years, and served on the board of Vigilant, a nonprofit human resources consulting firm in Portland, Ore.
Vanderpol, who has served as chief financial officer since 2001, stepped into the top leadership role Feb. 1.
"Teri has a thorough knowledge and understanding of our history and an eagerness to increase the efficiency and health of the credit union," Moore said.
Vanderpol started working with the credit union in 1993 as a bookkeeper, and has served as vice president of finance, vice president of human resources, executive vice president, and president/CFO before becoming president and chief executive officer in 2016.
"I look forward to continuing the legacy we have built over the past 23 years," Vanderpol said. "We will continue to initiate product development and leverage technology to best serve our members."
In addition to her role at Members 1st, Vanderpol serves on the Shasta College Business Advisory Board and the board and finance committee at Redding First Church of the Nazarene. She is a Leadership Redding alumnus ('92) and a graduate of Western Credit Union National Association Management School.
Judi Bartholomew began her career with Members 1st Credit Union in 2001, serving as branch manager, and was promoted to executive vice president on Feb. 1.
"Judi's influence can be easily felt, overseeing many departments at the credit union. Her organizational skills and detail-oriented nature serve her well in this regard, formulating efficiencies quickly and orderly within departments and staff," Vanderpol said.
Despite the demands of her role in-house, Bartholomew finds time to represent the credit union in the community. She has served as ambassador for the Anderson Chamber of Commerce, presented budget classes to local high schools, partnered with the Youth Violence Prevention Council to offer a financial boot-camp program to teens, worked at numerous Chamber golf tournaments, collected and distributed toys for Toys for Tots, and much more. Bartholomew earned the Grace Bell award in 2007, given to a woman in the Anderson community who excels in both business and community service.
"I'm excited for this new role and opportunity to continue developing Members 1st into the finest financial institution in Northern California," Bartholomew said.
Members 1st continues to expand its service territory and membership with its recent merger with S.T.A.R. Community Credit Union, offering services to Butte and Glenn counties with a branch in Chico.
About Members 1st Credit Union
Members 1st Credit Union is a locally owned cooperative dedicated to providing relevant financial services that our members need to achieve their goals and dreams. Members 1st has five branch locations in Redding, Anderson, and Chico. Membership is available to anyone who lives, works, worships, owns land, or owns a business within Butte, Glenn, Shasta, and Tehama counties. For more information, visit one of our convenient branches, call (530) 222-6060, or visit m1cu.org.
Branch Locations
1380 Hilltop Road
Redding, CA 96003
1260 Pine Street
Redding, CA 96001
5020 Rhonda Road, Ste. H
Anderson, CA 96007
550 Salem Street
Chico, CA 95928
969 East Avenue
Chico, CA 95926
Contact
Josh Markle
jmarkle@m1cu.org
(530) 222-6060 x359