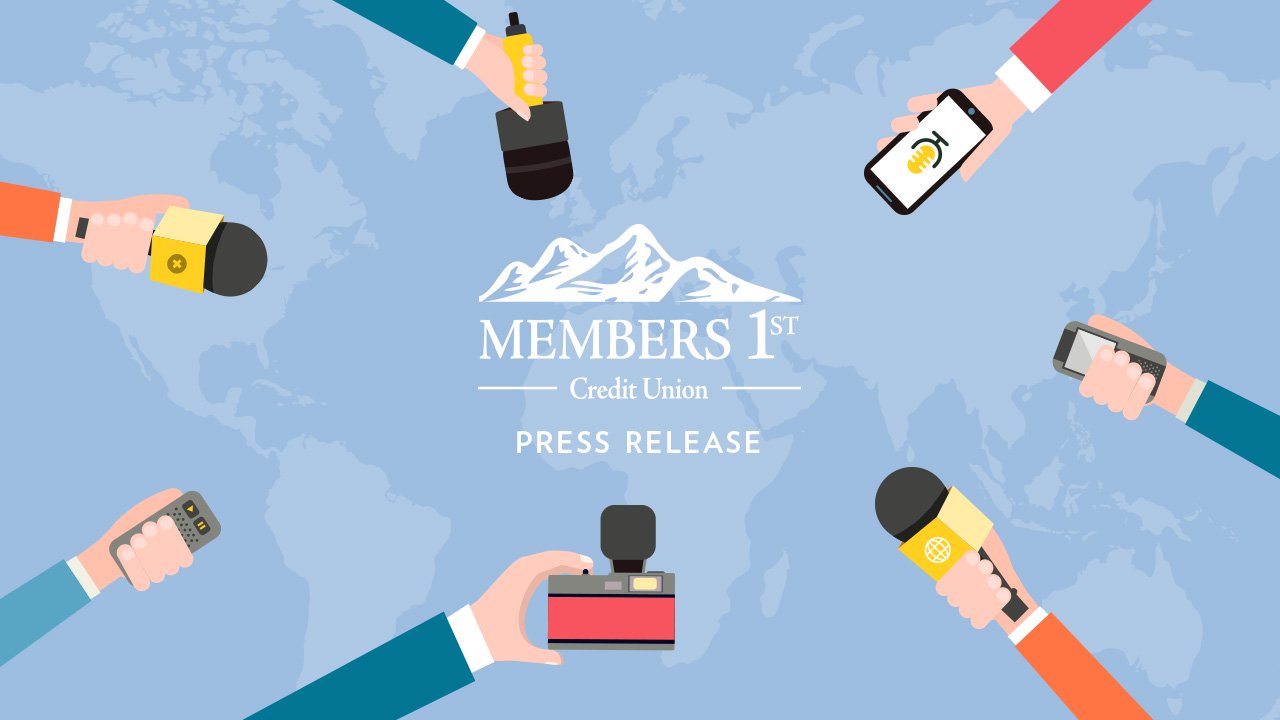 Members 1st Credit Union offers 0% interest loans to Federal employees
Members 1st Credit Union will offer Federal Government employees 0% interest furlough loans in the event the government is forced to shut down this weekend.
The furlough loan is available to all Federal Government employees who live, work, or worship within Shasta and Tehama County regardless of whether they are a Members 1st Credit Union member. Federal Government employees can apply for a furlough loan for the net amount of their last paycheck to avoid financial hardship while not receiving their normal government compensation.
The furlough loans would become available upon the official closure of the federal government slated for Saturday, April 9.
Members 1st Credit Union CEO Mark Moore said, "Members 1st originated as a Federal Government and California State employee credit union in 1936. Over the past 75 years our dedication to Federal Government employees and Northern California hasn't changed. We're here to help."
This is the third time Members 1st Credit Union has offered 0% interest loans to Northern California employees in financial distress. The prior two offerings were made to California State employees in 2009 and 2010 when the state budget cuts affected local California state employees.
Furlough loan applications will be available online and in the branches.
Members 1st Credit Union offers financial services to those who live, work, or worship within Shasta and Tehama County. For more information about Members 1st Credit Union visit one of our three convenient branches or call (530) 222-6060 or visit www.membersonline.org.
Branch Locations:
1380 Hilltop Rd., Redding, CA
1260 Pine St., Redding, CA
5020 Rhonda Rd., Anderson, CA
Contact: Josh Markle
jmarkle@membersonline.org
(530) 222-6060
About Members 1st Credit Union
Members 1st Credit Union is a locally owned cooperative dedicated to providing relevant financial services that our members need to achieve their goals and dreams. Members 1st has five branch locations in Redding, Anderson, and Chico. Membership is available to anyone who lives, works, worships, owns land, or owns a business within Butte, Glenn, Shasta, and Tehama counties. For more information, visit one of our convenient branches, call (530) 222-6060, or visit m1cu.org.
Branch Locations
1380 Hilltop Road
Redding, CA 96003
1260 Pine Street
Redding, CA 96001
5020 Rhonda Road
Anderson, CA 96007
550 Salem Street
Chico, CA 95928
969 East Avenue
Chico, CA 95926
Contact
Josh Markle
jmarkle@m1cu.org
(530) 222-6060 x359