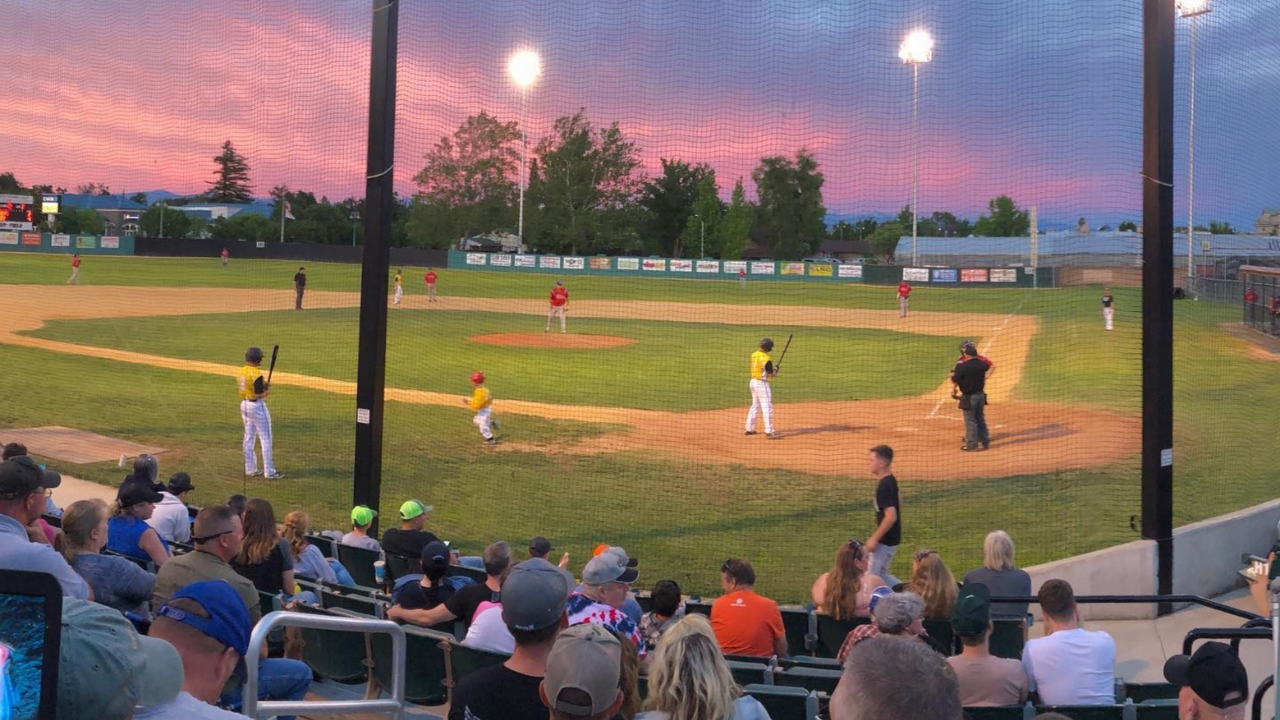 Members 1st Credit Union Partners with the Redding Colt 45s
As summer heats up, Members 1st Credit Union is excited to partner with the Redding Colt 45s baseball team for some exciting giveaways! Throughout the course of the 2023 season, if a Colt 45s player hits a home run through the hole of the Members 1st outfield sign, a random fan in attendance will win $10,000. But that's not all - every home game the Colts catch someone stealing a base, one lucky winner in attendance will win $50 from Members 1st. Winners could be announced at more than one game throughout the season. The "Homerun Shot" sign is in the left-center field just above the perimeter wall.
"We love seeing the community come out and cheer for the home team," said Josh Markle, Vice President of Marketing at Members 1st. "We're very excited about this partnership and being able to reward fans for their loyalty. There is nothing more iconic than baseball in the summer, and we are lucky to have such a dynamic team in Redding."
Established by Dennis Brugman in 2004, the Colt 45s are an independent collegiate baseball franchise playing at the historic Tiger Field at Cypress Avenue and Market Street in Redding. Players come from various parts of the country to play in the minor league-style summer series.
The Redding Colt 45s are a beloved team, and Members 1st Credit Union is proud to be a part of their season this year. Fans can look forward to exciting games and the chance to win big thanks to this partnership. So come out to Tiger Field, enjoy a baseball game, and who knows - you might be the lucky winner of $50, or $10,000, thanks to Members 1st Credit Union and the Redding Colt 45s.
About Members 1st Credit Union
Members 1st Credit Union is a locally owned cooperative dedicated to providing relevant financial services that our members need to achieve their goals and dreams. Members 1st has five branch locations in Redding, Anderson, and Chico. Membership is available to anyone who lives, works, worships, owns land, or owns a business within Butte, Glenn, Shasta, and Tehama counties. For more information, visit one of our convenient branches, call (530) 222-6060, or visit m1cu.org.
Branch Locations
1380 Hilltop Road
Redding, CA 96003
1260 Pine Street
Redding, CA 96001
5020 Rhonda Road, Ste. H
Anderson, CA 96007
550 Salem Street
Chico, CA 95928
969 East Avenue
Chico, CA 95926
Contact
Josh Markle
jmarkle@m1cu.org
(530) 222-6060 x359