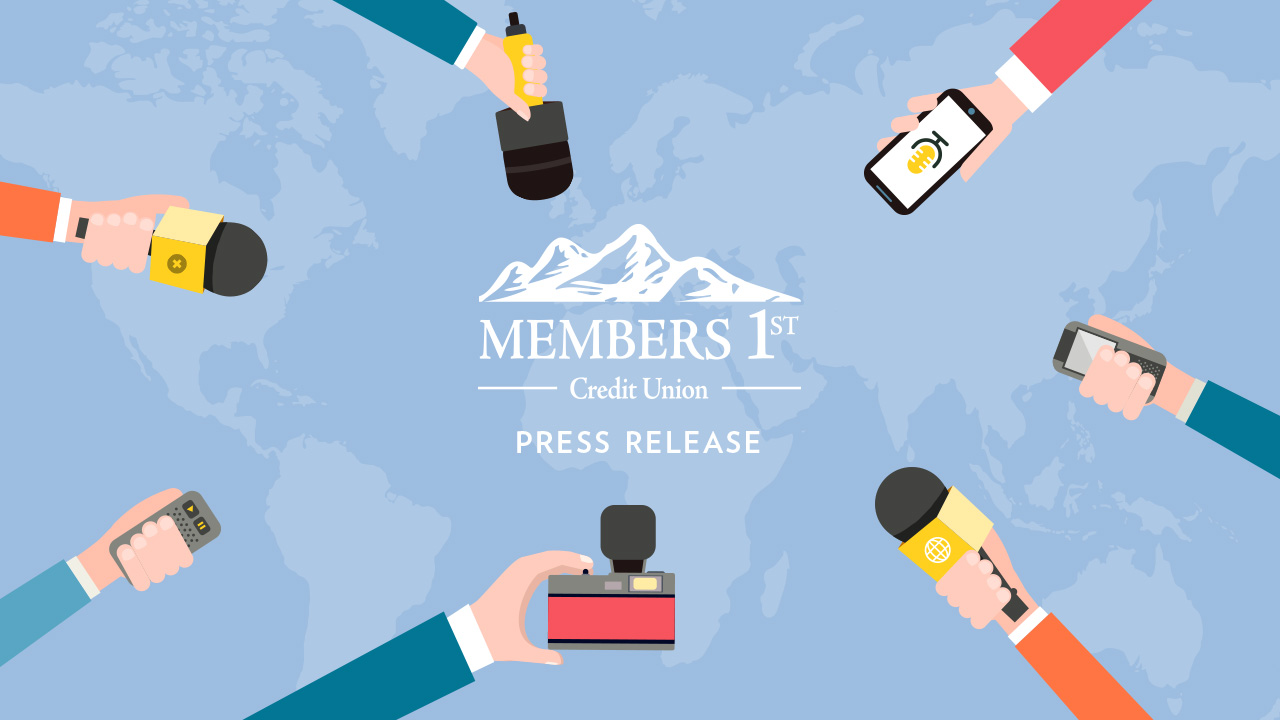 Members 1st Credit Union Promotes New CFO
Members 1st Credit Union announced this month the promotion of
Carpenter began his employment at Members 1st in March of 2011 as Senior Accounting Specialist. During his tenure with Members 1st he has grown into a leader within the credit union, maintaining a high standard of excellence in accounting while working to streamline processes and reinforce the cooperative nature of the credit union's company culture.
"Jacob has demonstrated an ability to understand the various facets of credit union finances and the external factors that influence our industry," says Teri Vanderpol, CEO. "He is adept at explaining these concepts to employees who are less familiar with them, and relating their tasks to achieving our mission statement. Jacob is an excellent accountant and is not afraid to research daunting topics such as merger accounting and issues related to preparing credit union tax returns, but more importantly, he cares about the credit union employee culture. He has an eye to the future and is an important part of our organization going forward," Vanderpol concludes.
"It is refreshing to be part of an organization whose values are aligned with my own," says Carpenter. "The focus of Members 1st Credit Union is on our purpose of empowering and enriching the lives of our members, and that focus is consistent from the our branch staff's service on the teller line all the way to the composition of our financial statements. That consistency makes my work at the credit union a true joy."
In addition to his role at Members 1st, Carpenter is an adjunct professor at Simpson University and has served as treasurer on his competitive rugby team. He is currently attending Western Credit Union National Association Management School, serving his first year as class treasurer with a projected graduation in 2018.
Carpenter and his wife, Shannon, have two children, Scott and Hayley.
About Members 1st Credit Union
Members 1st Credit Union provides the convenient and relevant financial services our members need to achieve their goals and dreams. Membership is available to anyone who lives, works, or worships within Butte, Glenn, Shasta, and Tehama counties. For more information, visit one of our five convenient branches, call (530) 222-6060, or visit m1cu.org.
Branch Locations
1380 Hilltop Road
Redding, CA 96003
1260 Pine Street
Redding, CA 96001
5020 Rhonda Road
Anderson, CA 96007
550 Salem Street
Chico, CA 95928
969 East Avenue
Chico, CA 95926
Contact
Josh Markle
jmarkle@m1cu.org
(530) 222-6060 x359