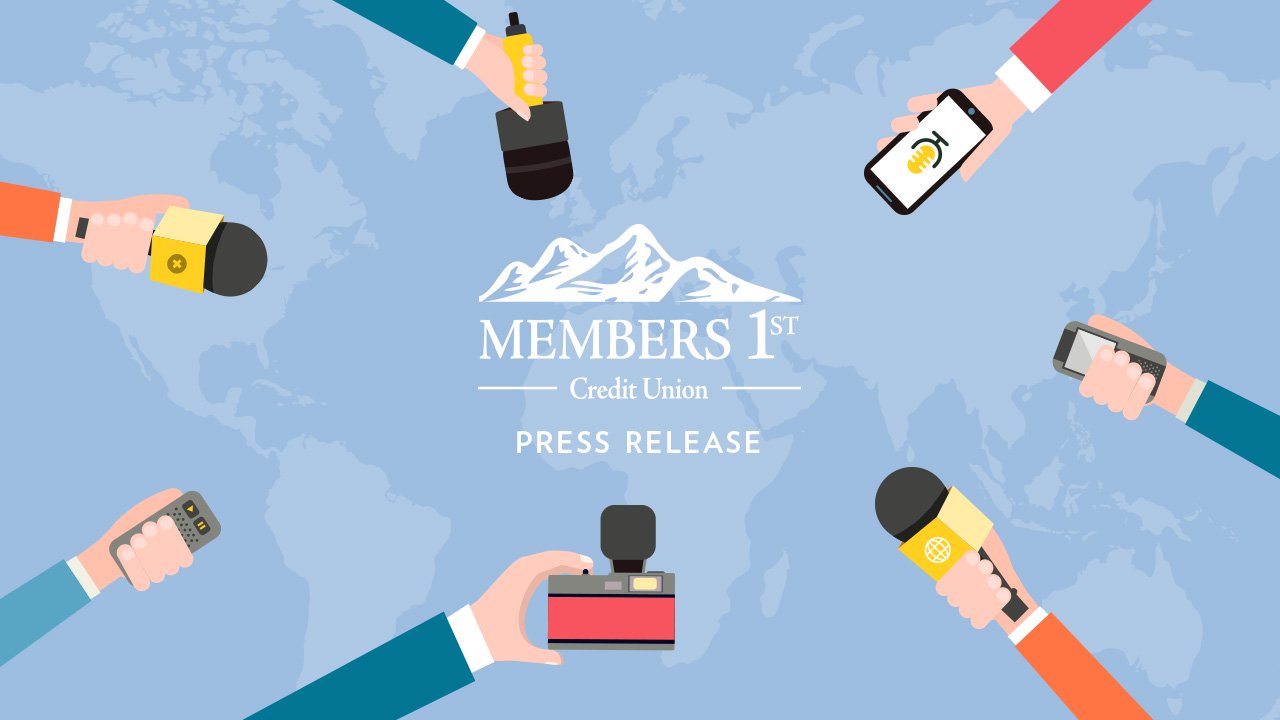 Members 1st Receives Hall of Excellence Customer Service Award
Members 1st Credit Union earns top honors at the 22nd Annual Hall of Excellence Awards. The Greater Redding Chamber of Commerce hosted the award dinner November 17th from 5-7:30 p.m. at the Win River Casino Event Center. The awards pay tribute to Shasta County businesses and individuals who exemplify exceptional customer service.
A humbled Nicki Crandall, Members 1st AVP Area Manager, accepted the Hall of Excellence Award for Business Service on behalf of the 1380 Hilltop Drive branch. "We are honored to be recognized by our peers, our credit union members, and the Chamber of Commerce for this prestigious award," said Crandall. Members 1st Hilltop Branch Manager Geoff Friden, and Senior Loan Officer Larry Nagy, joined Crandall on stage in recognition of the award as both were nominated for the Individual award category.
"Member service has always been a strong focus at Members 1st,"; said Friden. "I've been fortunate to have such a great team embrace our culture of customer service and be trained by our qualified Senior Management team who model exceptional customer service on a daily basis."
Although Members 1st has been previously nominated for the award numerous times, the top award has eluded them until now. Members 1st has been a chamber member for 25 years and has supported such causes as Toys for Tots, KIXE Secret Santa, Toys from the Heart, Veteran's Walk of Fame, Relay for Life, Redding's Walk to End Alzheimer's, and the Golden Umbrella Adopt a Senior Christmas.
Members 1st Credit Union is celebrating its 75th year offering financial services to those who live, work, or worship within Shasta and Tehama County. For more information about Members 1st Credit Union visit one of our three convenient branches or call (530) 222-6060 or visit www.membersonline.org.
Branch Locations:
1380 Hilltop Rd., Redding, CA
1260 Pine St., Redding, CA
5020 Rhonda Rd., Anderson, CA
Contact: Josh Markle
jmarkle@membersonline.org
(530) 222-6060
About Members 1st Credit Union
Members 1st Credit Union provides the convenient and relevant financial services our members need to achieve their goals and dreams. Membership is available to anyone who lives, works, or worships within Butte, Glenn, Shasta, and Tehama counties. For more information, visit one of our five convenient branches, call (530) 222-6060, or visit m1cu.org.
Branch Locations
1380 Hilltop Road
Redding, CA 96003
1260 Pine Street
Redding, CA 96001
5020 Rhonda Road
Anderson, CA 96007
550 Salem Street
Chico, CA 95928
969 East Avenue
Chico, CA 95926
Contact
Josh Markle
jmarkle@m1cu.org
(530) 222-6060 x359