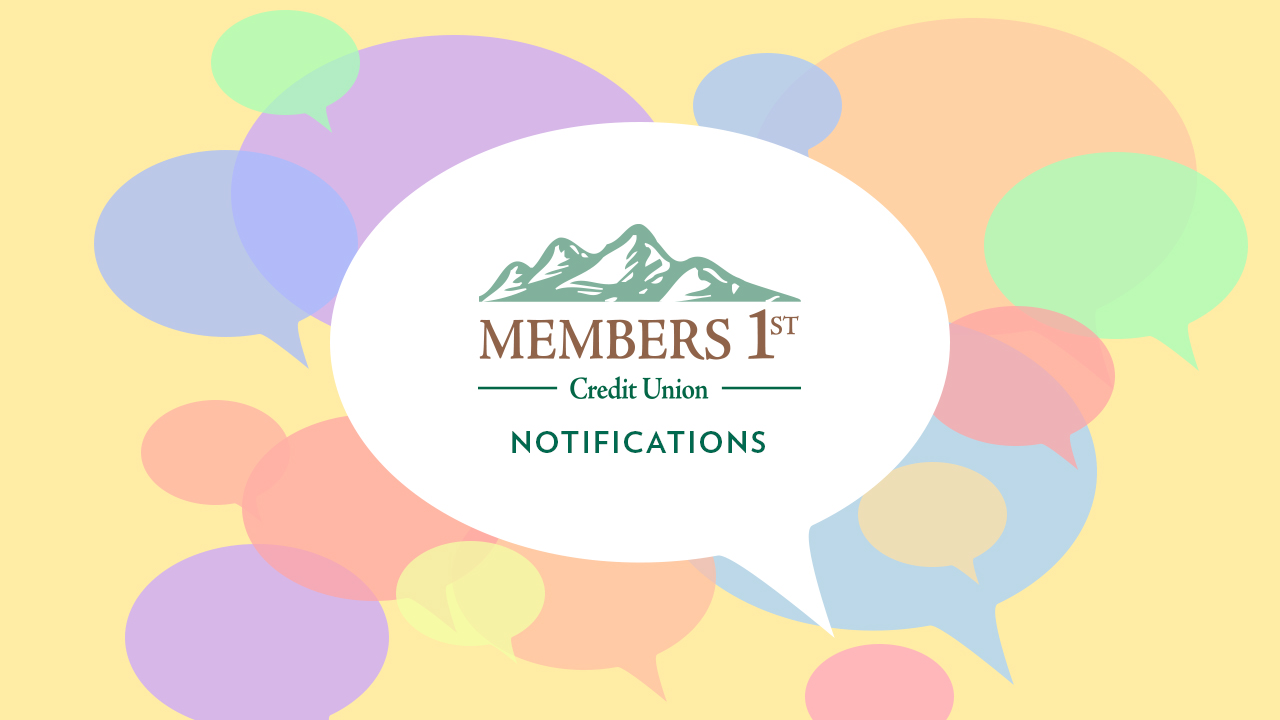 New Remote Check Deposit Endorsement Requirements
The federal government has made amendments to Regulation CC that affects the way checks are endorsed for mobile deposits such as Remote Check Deposit with the Members 1st Credit Union Mobile App.

As of July 1, 2018, all checks being remotely deposited on the Members 1st Mobile App will need to include the following on the back of the check:
The phrase "For Remote Deposit Only at Members 1st CU"
Your signature
Your account number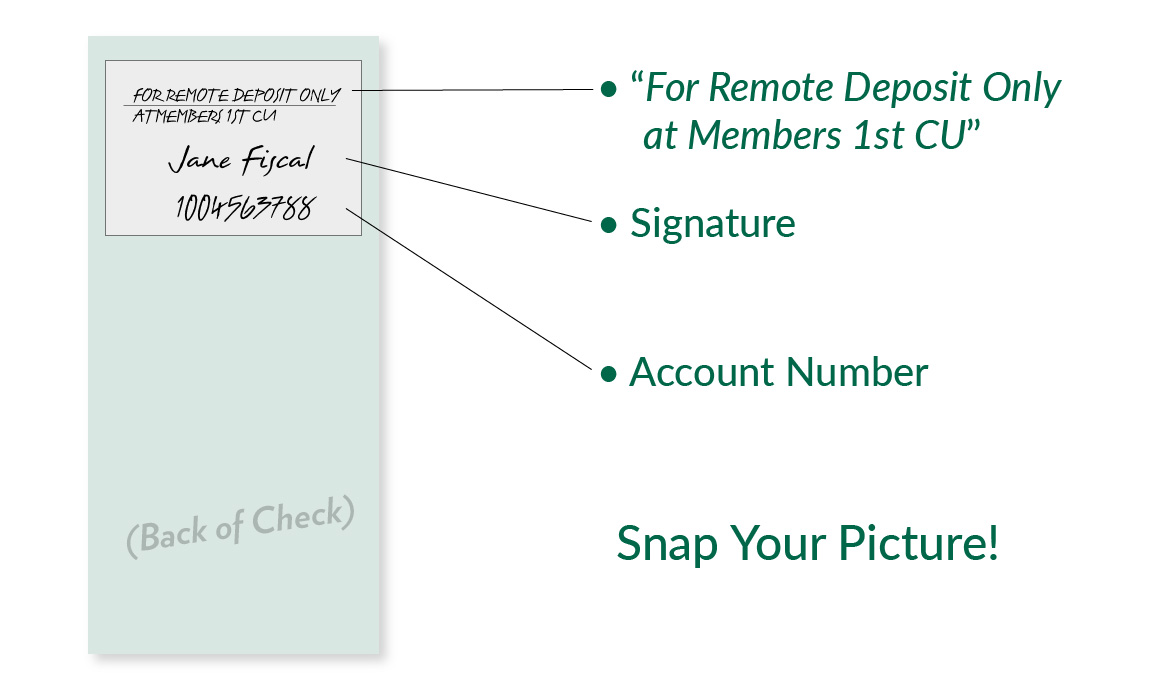 Some checks provide a check box on the back of the check with a phrase such as "For Mobile Deposit Only" which can replace the requested written phrase.

Checks submitted for remote deposit without this information will be returned requesting the required endorsement criteria on the back of the check. Should you have any questions, please contact Members 1st Credit Union at (530) 222-6060 or (800) 303-3838 or via Live Chat during regular business hours.