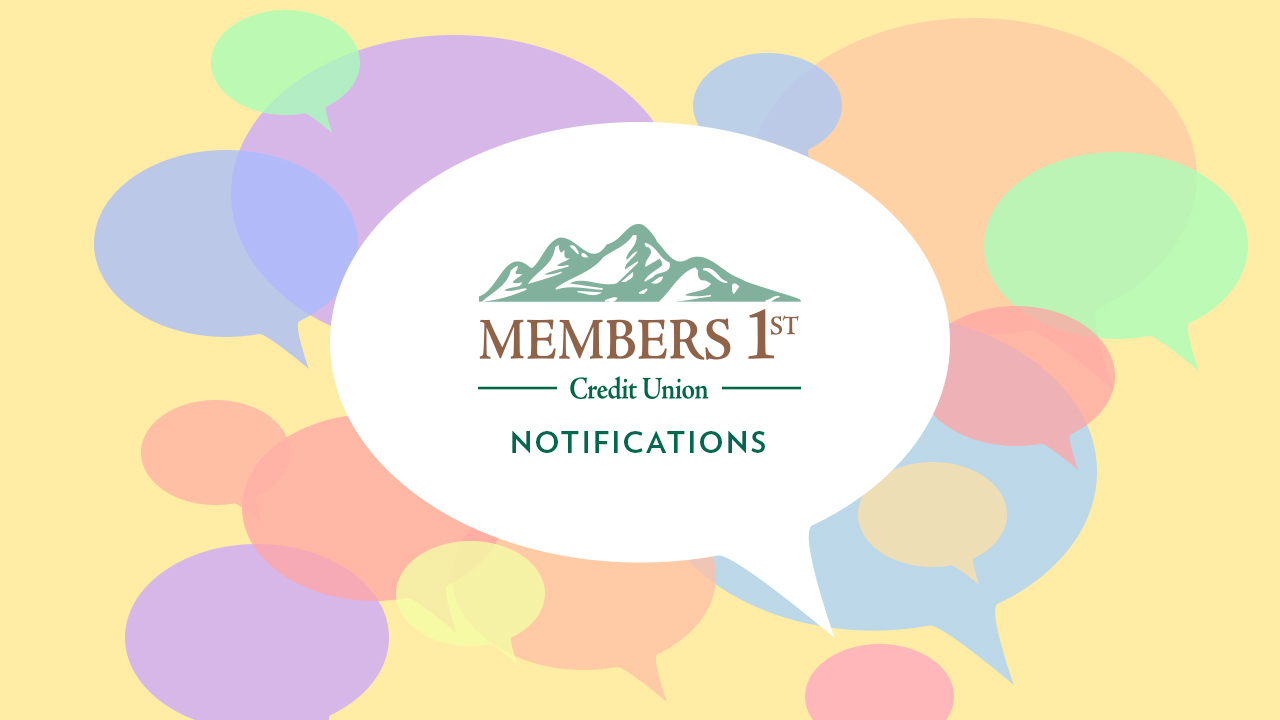 Periodic Maintenance - Saturday, January 7
Please be advised that Online Banking, Mobile Banking, Audio Response, and the Mobile App will be unavailable Saturday, January 7 at 10pm for 8-12 hours for system maintenance. Please conduct your Online Banking and Audio Response activities before or after this period. Your Members 1st Debit or Credit card(s) will remain functional during this time as will all Members 1st ATMs.
Questions? Please contact us at (530) 222-6060 or (800) 303-3838.