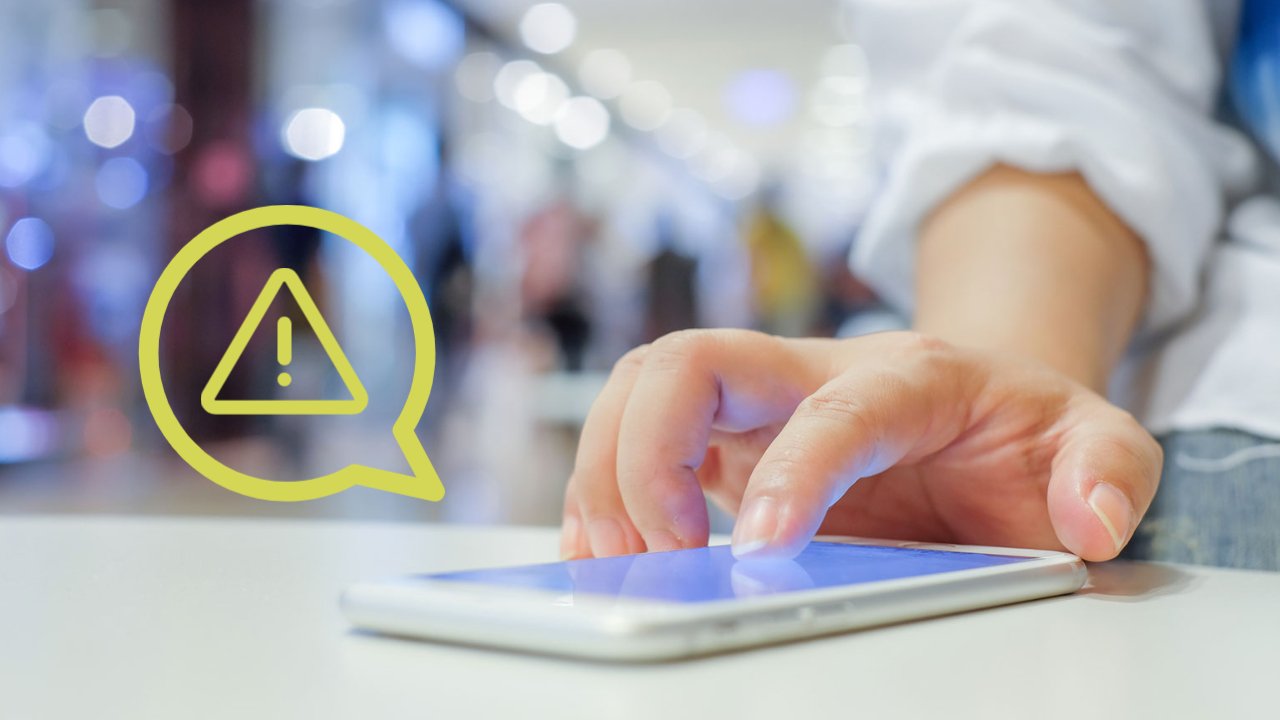 Text and Phone Phishing Scam
Members, please be aware of attempts to spoof our (800) 303-3838 number and phishing scams sent by text message to try and attain your personal information. Fraudsters will send a text stating, "Members 1st CU Alert: We noticed a payment of $3,977 is sending to Card***8545, please click here to view or cancel." The fraudulent text message is primarily sent from a few different numbers (please see below). The link displays a fake website mimicking the Members 1st login page and asks for login credentials and security images. If you receive this text message, please disregard the message, block the sender, and delete the message. Members 1st will never ask you for your credit card number, social security number, card PIN, temporary access code, or online banking password, and we will never reach out to give technical support to Online Banking. If you have mistakenly shared your information from this fraudulent text message, please contact us immediately at (530) 222-6060 or (800) 303-3838, so we can assist you with safeguarding your account. Below is a sample of what the fraudulent text message looks like.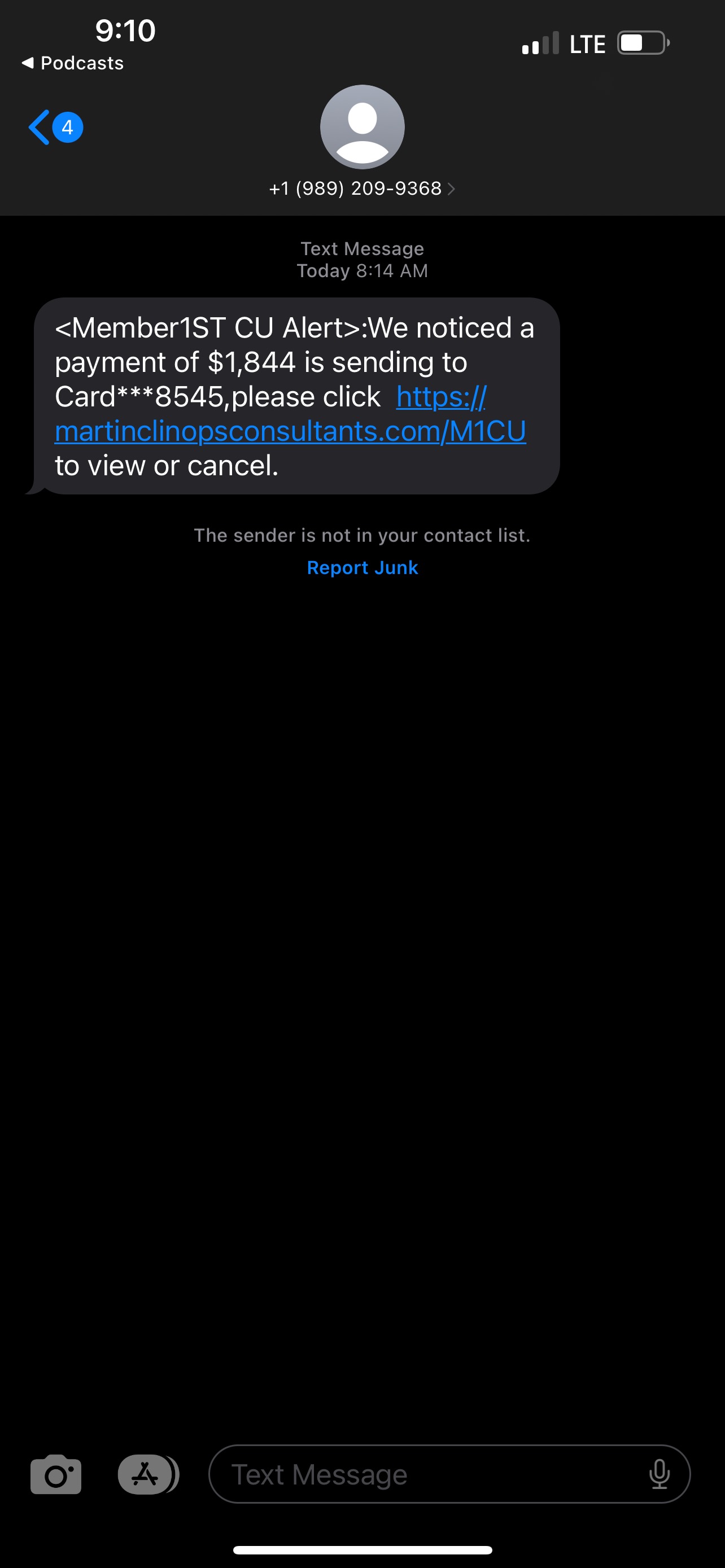 .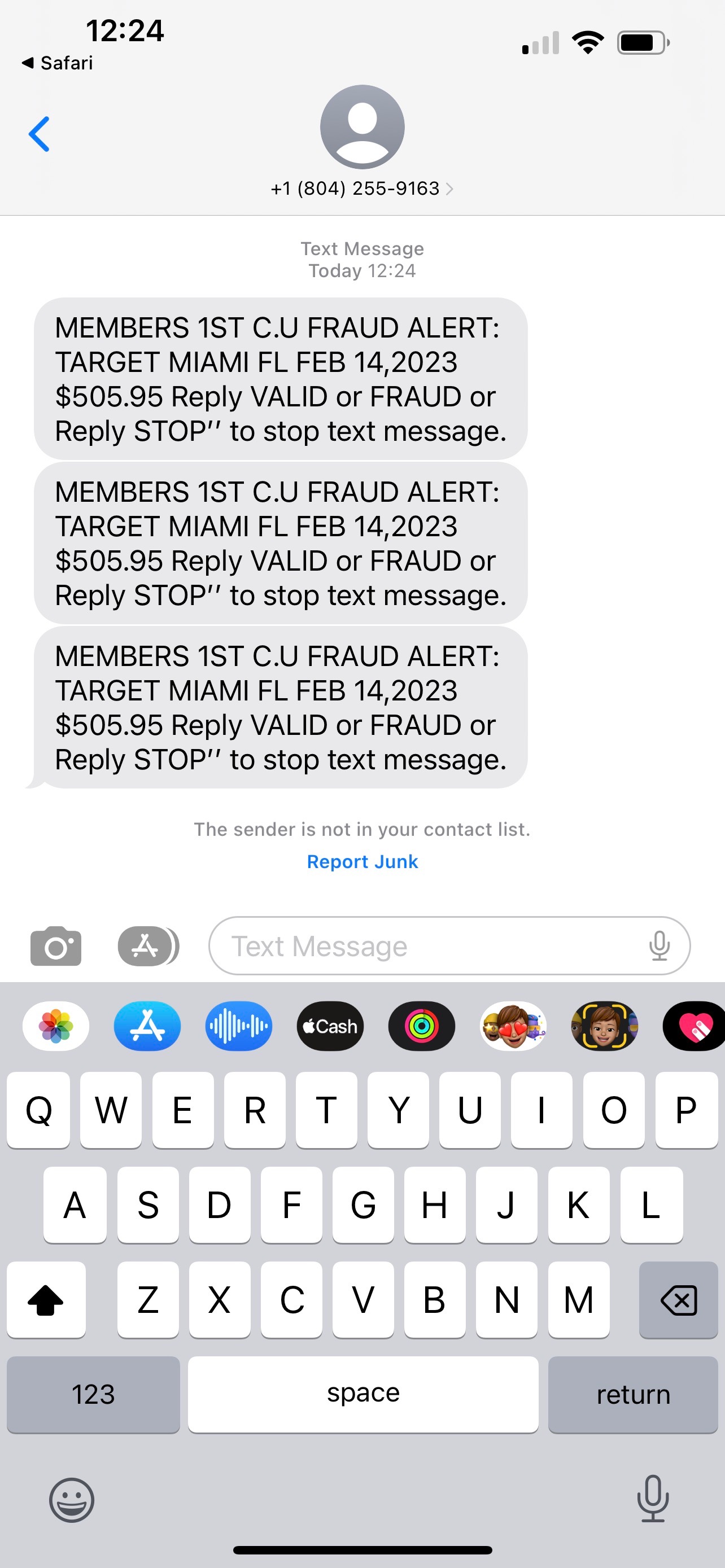 .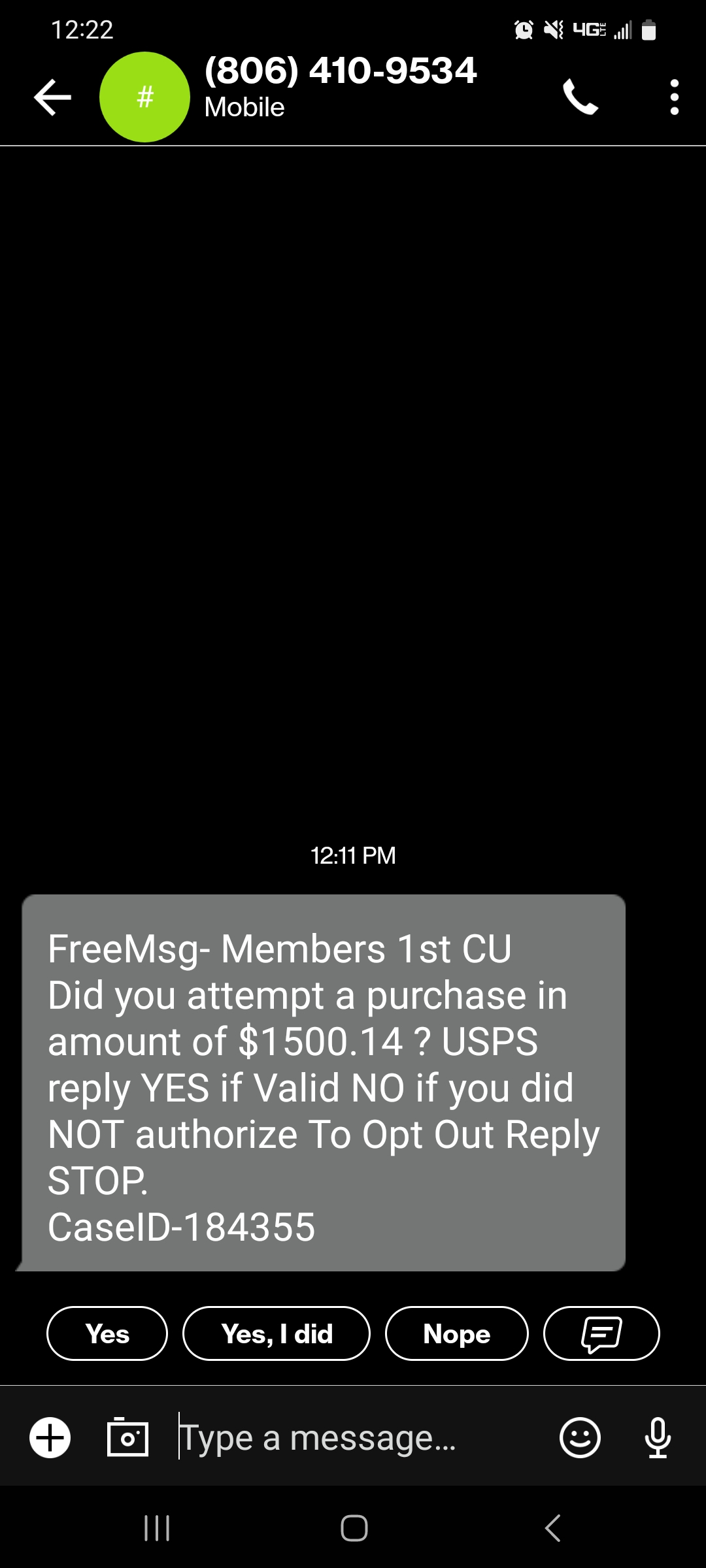 Fraudulent Phone Numbers
Do not trust text messages or phone calls from the following numbers:
(806) 410-9534
(904) 840-2131
(989) 209-9368
(804) 255-9163
(818) 877-6014
(808) 865-1241
In some instances, fraudsters are spoofing the credit union's (800) 303-3838 number to impersonate Members 1st and try to attain your personal banking information. Be mindful of texts or phone calls impersonating Members 1st Credit Union in an attempt to gain access to your online banking credentials. Members 1st Credit Union will never ask you for your login information. As a precautionary measure, Members 1st has temporarily disabled Send Money within Online Banking and the Mobile App to protect member funds. Send Money will be restored as soon as it is deemed safe to do so.
Learn how to spot and report suspicious email and text messages that appear to be from Members 1st Credit Union.
What is phishing?
Phishing is the fraudulent attempt to obtain sensitive information, such as usernames, passwords, and account details, typically through an email, text message, or even a phone call.
These messages may impersonate a company, charity, or government agency and often make up an urgent request to convince you to sign on to a fake site, open an email attachment containing malware, or respond with personal or account information. The information you provide can be used to commit identity theft or access your account to steal money.
If you receive a suspicious email or text message, don't respond, and DON'T click any links or open attachments. Don't sign on to your account from a link in a suspicious message. Close the suspicious message, sign on using the Members 1st app, or type m1cu.org into a new browser window or tab.
Common phishing warning signs
Phishing scams can be hard to spot, but here are some warning signs:
1. Suspicious sender
Do you recognize the email address, phone number, or short code? Don't respond to messages from a sender you don't know. Add trusted short codes and phone numbers to your contact list so you recognize them when you receive a text. Please contact Members 1st Credit Union for trusted short codes to add to your contact list on your mobile device.
2. Missing information
Is the alert you received missing a case number and phone number to call? True notifications from the Members 1st Fraud Center contain a case number and phone number to call regarding the transaction alert. If you receive a notification without this information, don't respond as it is likely a scam.
3. Unusual language
Are there spelling or grammar mistakes in the message? Does it contain unusual formatting, such as ID numbers, or punctuation, like exclamation points? It may be a scam, so don't respond.
4. Urgent request
If you receive an urgent request to unlock your account, verify your identity, or confirm account details, don't click any links or respond. It's likely a phishing attempt and should be deleted.
5. Unexpected phone call
Phone numbers can be spoofed to impersonate legitimate companies. If someone calls asking for your PIN, temporary access code, or online banking password, hang up. Call the number on the back of your Members 1st card or the website to verify the request.
For your security
Members 1st may call or text you if we detect unusual account activity.
Important: Members 1st will never ask you for your credit card number, social security number, card PIN, temporary access code, or online banking password.
If someone claiming to be from Members 1st asks for this information, do not respond. When in doubt, call us immediately using the number on the back of your card.