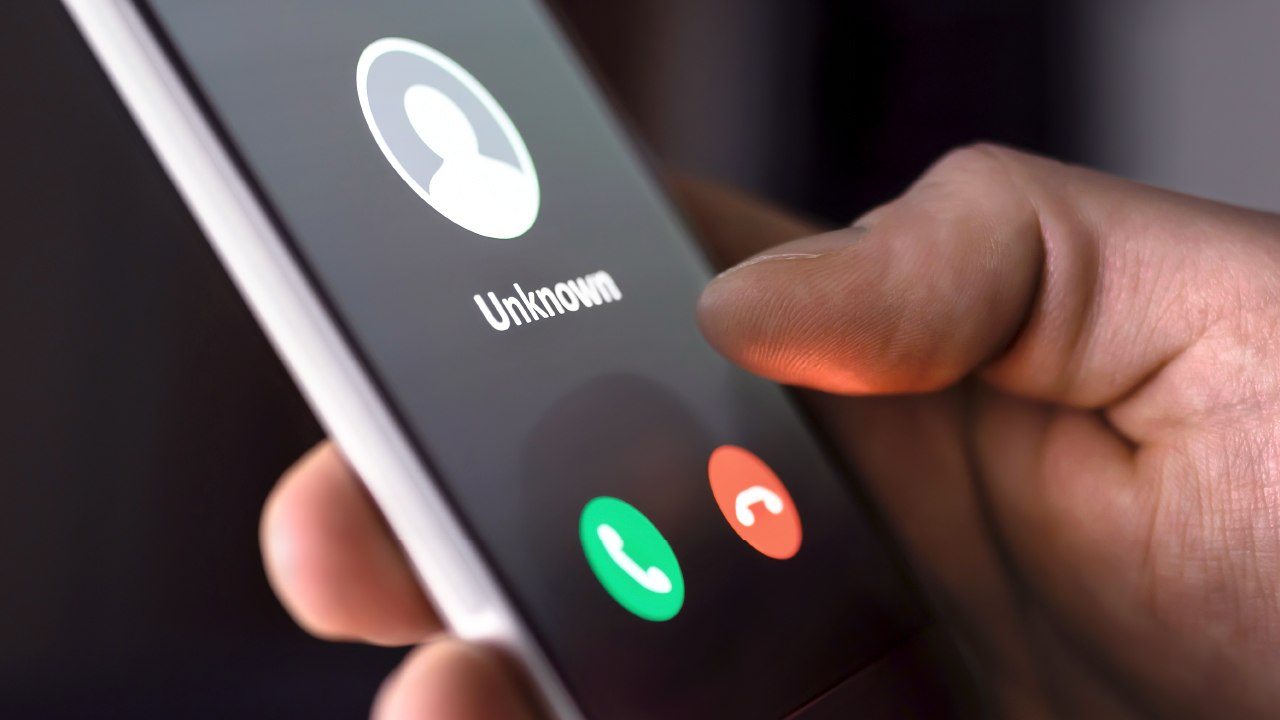 Scams, Fraud, and Wire Transfers--Oh My!
Fraud isn't always obvious, and criminals play at your emotions and worst fears to get your money. What was once a tactic usually used mostly on elderly citizens, is now rampant amongst all age groups and demographics, with fraud schemes becoming more and more complex and sometimes harder to spot. Below are some examples of different fraud scenarios that you should be aware of, allowing you to identify and avoid these popular scams.
They say it can happen to anyone, but I really didn't think it would ever happen to me.
Jonathan, 53
I was enjoying my weekend when I received an unexpected phone call from a number I didn't recognize. I hesitantly answered the call. My head was reeling by the time I hung up. The man on the other end of the line had said my nephew was being held in prison and wouldn't be released until $10,000 in bail money was wired to pay for it! I couldn't believe it! I hadn't talked to my nephew in a while and he had always been such a good kid! I didn't know what he had been arrested for, but I knew his name would be cleared in court and couldn't bear the idea of him sitting in a cell until then! The person told me to tell my bank that the funds were for something else, so as to preserve my nephew's dignity. I had a nest egg stashed away in savings, so I rushed down to my bank to immediately arrange the wire transfer and help my nephew.
Jane, 72
I was sitting at the counter eating lunch one day when my phone rang. I didn't recognize the number but answered it anyway as I had been receiving so many phone calls from estranged friends and family members after my husband's passing. A muffled voice on the other end sounded distraught, "Grandma?" the voice asked. Neither of my grandchildren called me "grandma" so I immediately knew something was wrong with this phone call. "No," I replied, "I don't think I'm your grandma." The person insisted, "Yes grandma, it's me, your grandson." I certainly knew it wasn't my grandson's voice on the phone, and again, he wouldn't have called me grandma as both of my grandkids called me "Nona" instead. "No, you're not. Please don't call back." I said firmly and hung up. Over the next week he called back several times trying to insist he was my grandson, was in trouble, and needed money to get out of trouble. Finally, I blocked the number and reported the scam to police.
Sara, 19
I was so excited to see the listing for a well-paying nanny position in the job postings on Craigslist. It was in a nice neighborhood and paid well, plus I wouldn't even have to use my own car to transport the kids. I eagerly applied and was over the moon when I got an email response back the very next day saying they were thrilled with my qualifications and wanted to hire me. They explained that they were currently out of the country on a research trip but would be coming back home with the kids soon. Because of this, they asked if I would be willing to buy a few things like house supplies and toys for the kids to be ready for their return. They would send me a check, of course, to cover the expenses. The check would be coming from someone who had contracted them for work and was going to be paying him, so he would just have them send me the check instead. My new "boss" was eager to know when I would be depositing the check, and since I had no reason to question it, I let him know I would be depositing it later that day. He explained that he needed most of it sent back to him so he could pay for some housework that was being done and asked if I would wire $1,000 of it back to him ASAP. It was his money anyway, so I figured why not? I deposited the check later that day. It was my first bank account and I had kept perfect order on it, no overdrafts or anything, so when I deposited the check for $1,200, they fronted me most of it before it cleared and let me withdraw $1,000 in cash. I then took it and wired it "back" to him. The next day I awoke to an email saying the check had been returned as fraudulent and the $1,200 had been taken back out of my account. I couldn't get ahold of my new "boss" anymore and the $1,000 in cash was deducted from my account, leaving me at -$900. I reported the scam to the local police and they were able to track the email address back to the Philippines, but due to it being out of the country and the funds already wired, there was nothing that could be done.
Adam, 36
I received a text message from a local number but one I didn't recognize. The text message claimed to be from the "Federal Reserve System" and that they had found "suspicious activity on my banking accounts." The message went on to say that there was a warrant out for my arrest due to a court case involving said activity. It ended with a link to listen to the full message. Luckily, when I clicked the link, my phone quickly alerted me to it being an unsecured page and I exited it before I could click any more spam links. I then immediately blocked the number.
From complex scams to easy baits, scams and fraud are occurring at an increasing rate as scammers look to take advantage of people in desperate situations and during scary times. The elderly are especially vulnerable, but scammers prey on people of every age as we can see from these examples. Remain vigilant and aware of these scenarios so you can identify and avoid these popular scams. If something doesn't seem right to you, follow your gut and give us a call at (530) 222-6060 or (800) 303-3838.