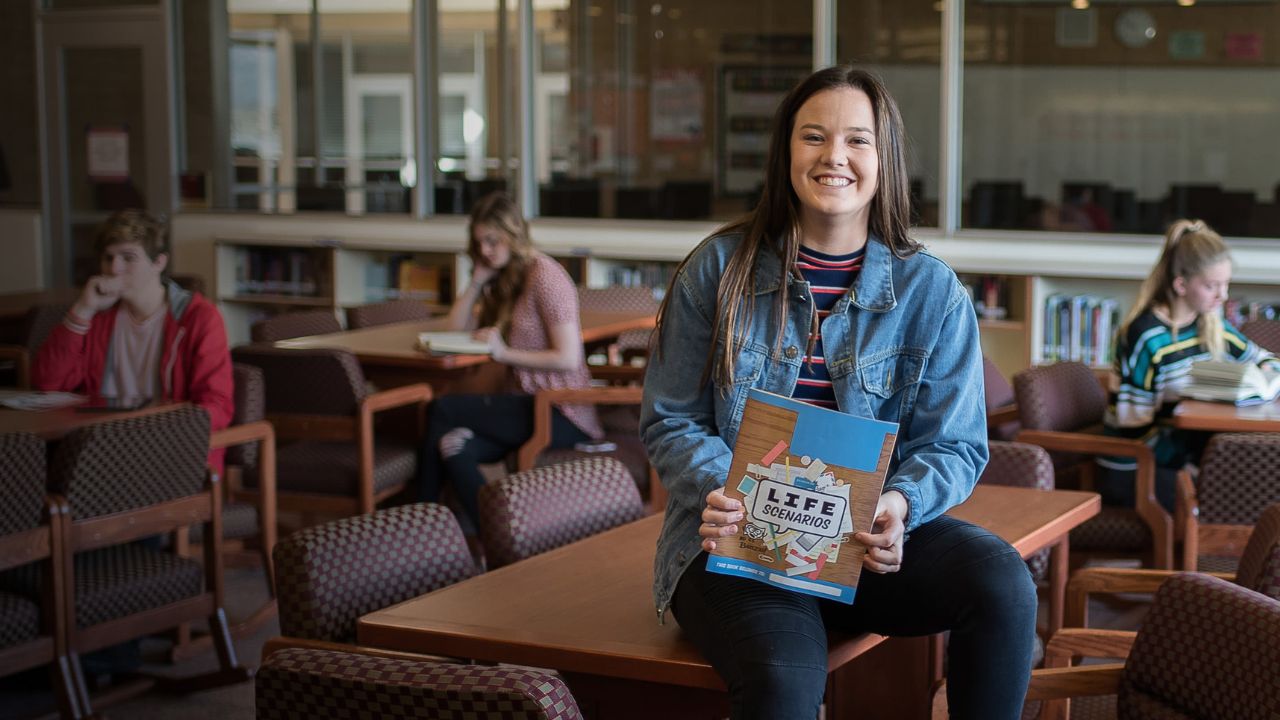 Students Get Financial Literacy Upgrade
Credit union sponsors Banzai program in local schools
CHICO — Kristina Hahn has taught economics for 27 years. This semester, she's introducing her students at Chico High School to a different way to develop financial literacy: a tech-aided curriculum designed with young people in mind.
The program is called Banzai, and it's come to 12 north state schools — including Chico High and Pleasant Valley High School — under sponsorship from Members 1st Credit Union. The financial institution has conducted in-person workshops since 2011; the platform of Banzai (online at Banzai.org) broadened its outreach. Members 1st rolled out Banzai in 2017.
Hahn found the program while searching the internet for financial literacy curriculum. For her students shifting from a semester of government to a semester of econ, Hahn is set to sprinkle Banzai into her lesson plans.
"It looked like it had some realistic scenarios," Hahn said of the curriculum's interactive elements. "There's a workbook, so there are activities that students can work their way through. It has some things that I had always been interested in teaching students, like savings and budgeting."
That's the motivation for Members 1st, too. Josh Markle, vice president of marketing, said the credit union launched Banzai locally to promote a better understanding of money matters among youth heading into adulthood. Since 2014, Members 1st has conducted a financial literacy program called Bite of Reality, the evolution of an educational effort that started three years earlier.
"It's something that's certainly near and dear to our heart as a credit union and an overall scope of financial wellness that we're not just trying to provide to our members but to the communities that we serve as well," Markle said. "The (Bite of Reality) program was fantastic, but there came to a spot where the scalability was holding us back a bit. As dedicated as the group of volunteers that we had for that in-person program were, there's only so much time in the day where we can pull together that group and administer the program."
Members 1st found other credit unions using Banzai, he continued, "and it seemed like a great way for us to expand our program and get it into some of the schools, which at the time had been one of the focuses for us, too."
This article was written by Chico: Enterprise-Record.
Evan Tuchinsky is a writer at Enterprise-Record. Email: etuchinsky@chicoer.com.
The article "Credit union sponsors Banzai program in local schools" originally appeared in Chico: Enterprise-Record.