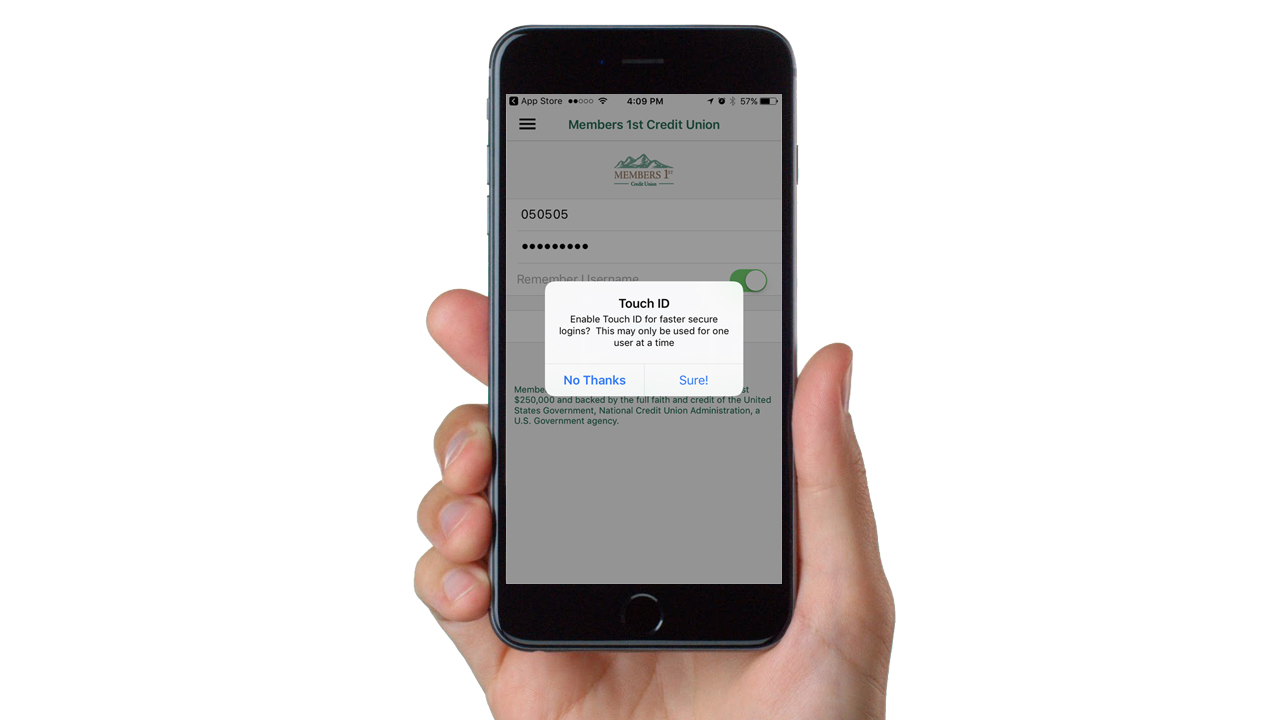 Touch ID Available in Members 1st Mobile App
The latest upgrade of the Members 1st Credit Union mobile app has two new exciting upgrades. The first you'll notice the next time you login to the mobile app. You will be prompted with a request to enable Touch ID.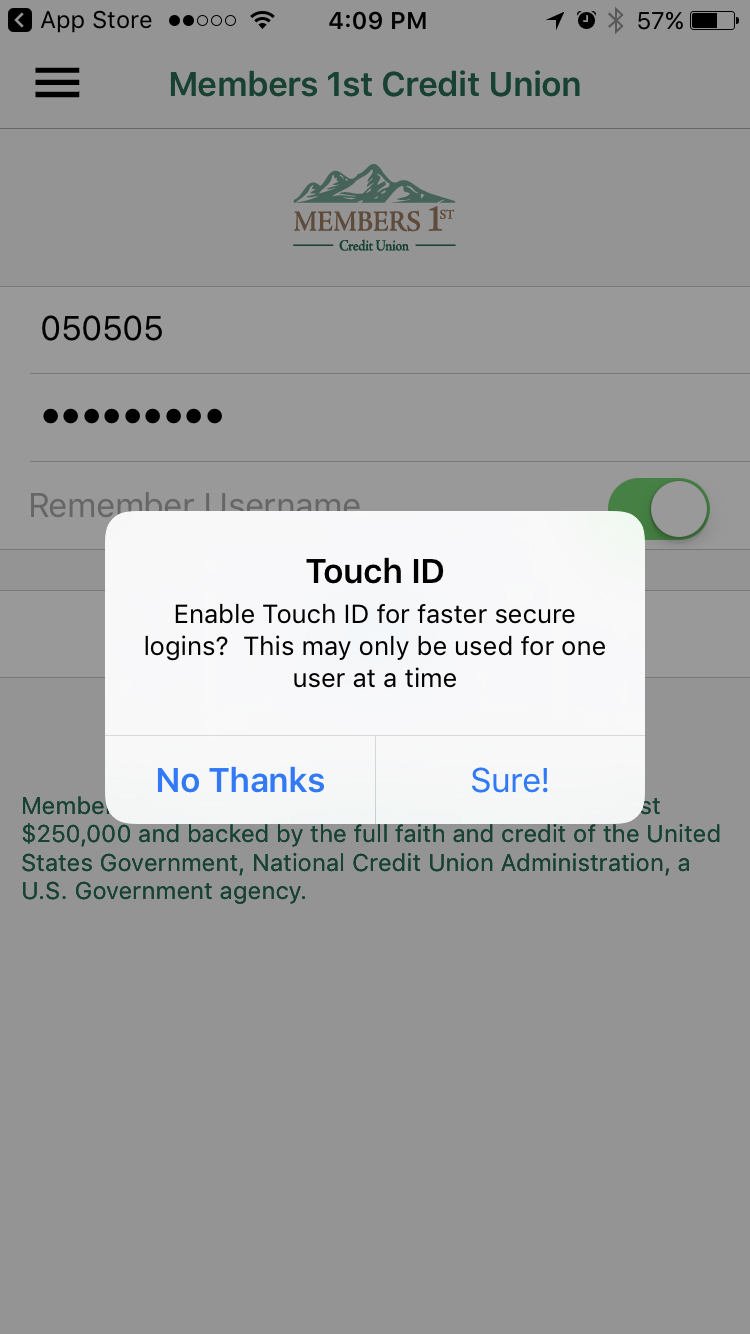 This new feature will utilize your Touch ID settings from your mobile smartphone and allow you to login to the Members 1st mobile app with your fingerprint without having to type your username and password (although, that option will still be available if you choose).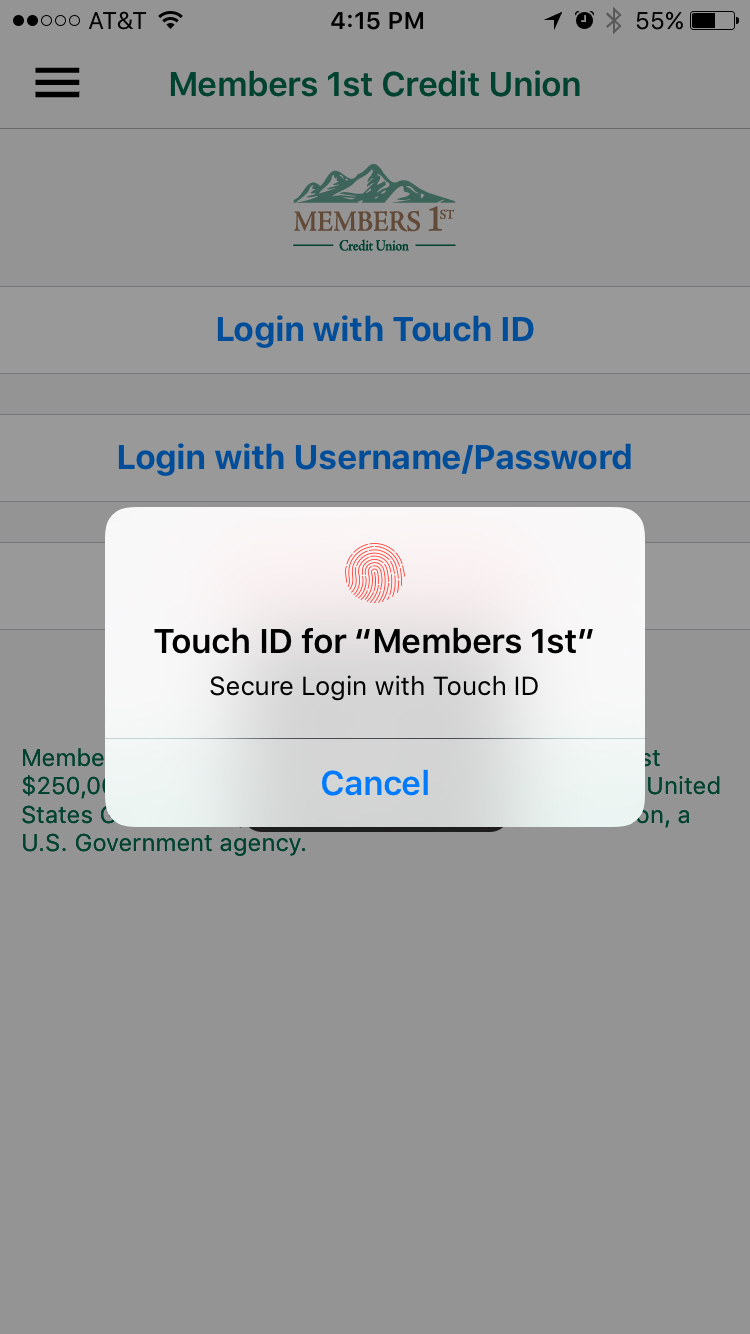 You may disable the Touch ID login anytime by clicking the Clear Touch ID Data button on the login menu.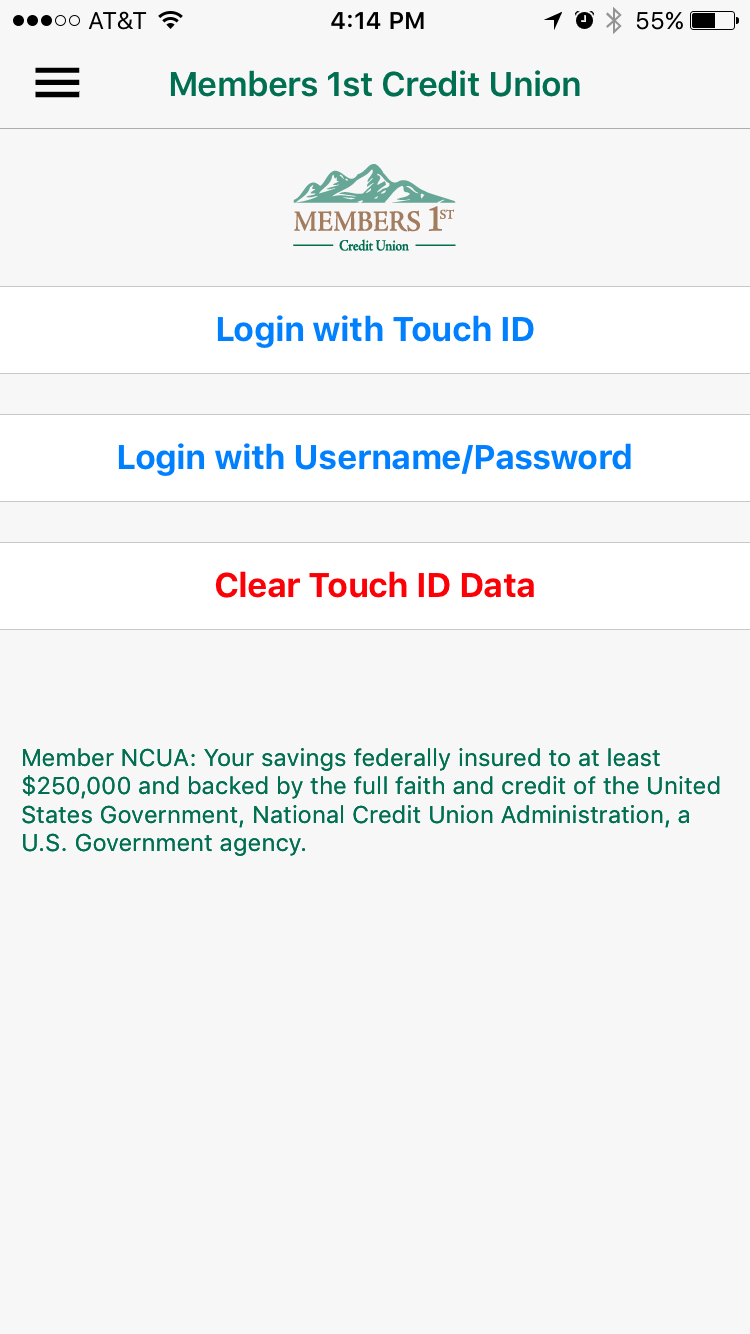 In addition, we've enhanced the summary page with a new tile design providing the current and available balance for each share within an easy to view tile format. Tiles are separated by Share and Loan category. The side navigation menu has been redesigned for a more simple ease of use.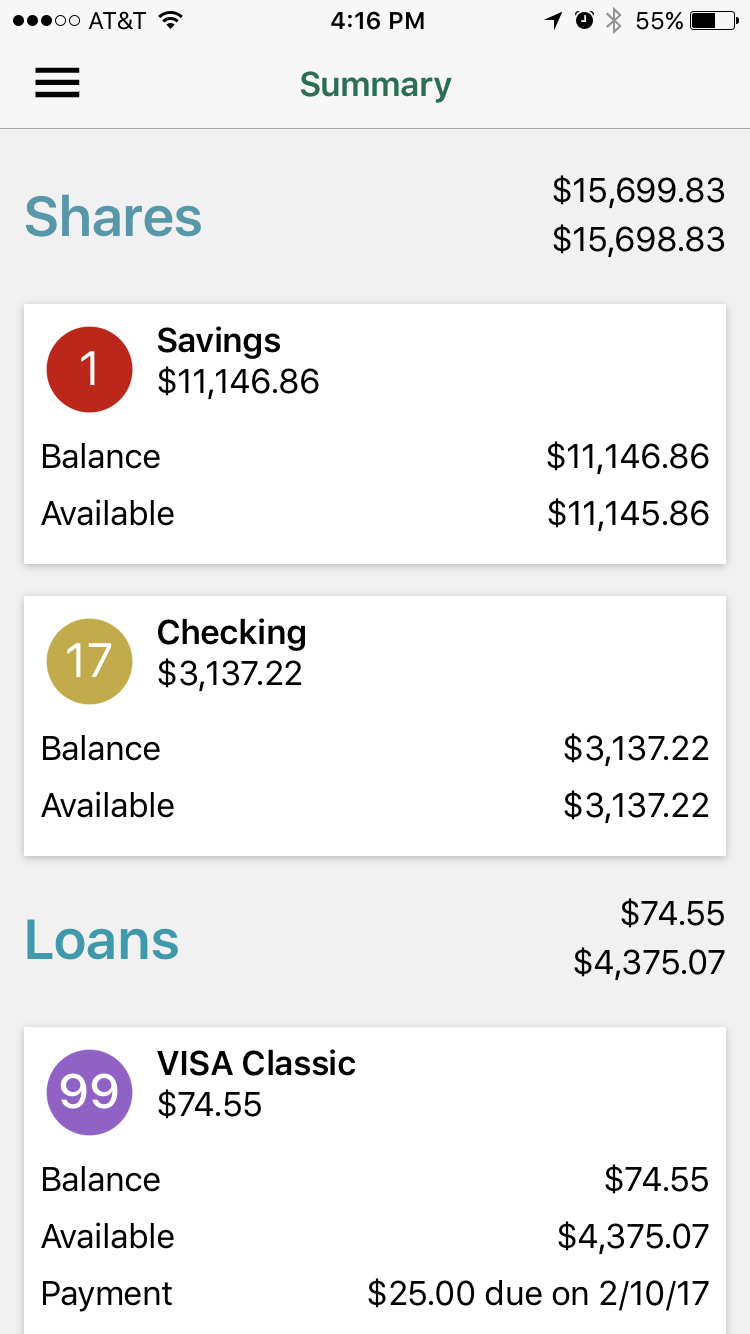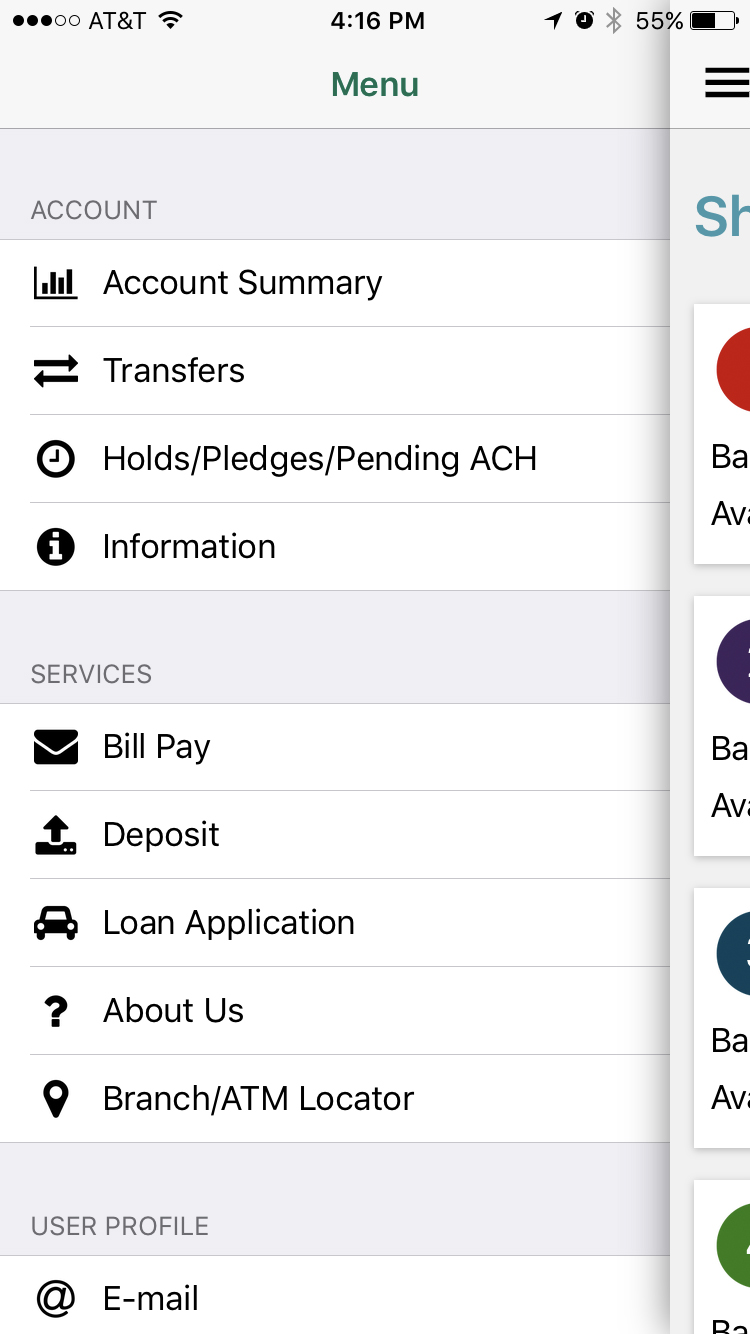 This new summary page and side menu design mimics the new Online Banking design, supplying a more consistent look and feel between your desktop and mobile experience. To acquire Touch ID and the new redesigned Summary page and menu, visit the Apple App Store or Google Play Store to download the latest version of the Members 1st Credit Union mobile app.