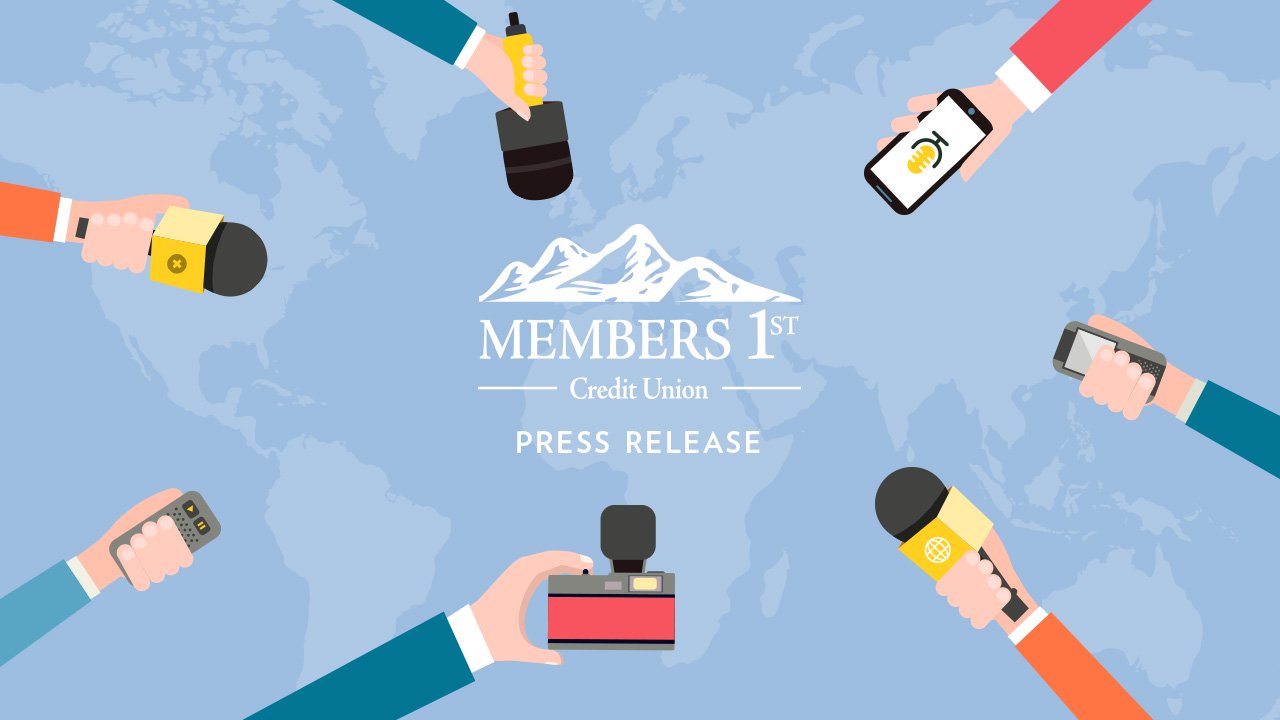 Members 1st Credit Union Celebrates 75 Years of Local Lending
Redding-based Members 1st Credit Union is celebrating its 75th anniversary with special giveaways and a goal to lend an additional $7.5 million locally in 2011.

The credit union, which has two branches in Redding, and one in Anderson began in 1936 as the California State Employees Credit Union No. 13, operated out of a desk drawer in Redding's Department of Transportation office.

In 2000, the state employees credit union merged with FENC Federal Credit Union, which started in 1941 to provide services for federal workers hired during the construction of Shasta Dam.

The result was Members 1st Credit Union, which expanded its charter to offer services to people who live, work or worship within Shasta and Tehama counties, as well as all level of government employees, schools, approved employer groups and family members of all groups.

To celebrate three-quarters of a century, Members 1st is offering the following:
A New Debt Consolidation Loan designed to help lower credit-card payments

Free $75 gas card with a new or refinanced auto loan

Free $75 home improvement gift card with a new home equity line of credit

Weekly $75 gift card drawings for credit union members who process online transactions
The Debt Consolidation Loan offers up to $20,000 for those paying high-interest credit-card rates. The loan has a fixed low-interest rate and no early payoff, application or processing fees. To figure out savings, visit the credit union's online Debt Consolidation Loan calculator (punch in current credit card info to see how much could be saved from a switch) at www.m1cu.org/.

The new consolidation loan is part of Member 1st's goal to lend an additional $7.5 million locally during its 75th year. Last year the credit union lent more than $28 million to Northern California residents.

Members 1st offers auto loan rates as low as 3.99 percent and home equity lines with annual percentage rates (APR) as low as 4.25. For the gift card giveaways, one online transaction will be selected randomly each week for the remainder of 2011.


"We remain dedicated to providing Northern California with the best financial products and services while we invest back into the community that invests in us," said Members 1st CEO Mark Moore.

Apply for loans online at www.m1cu.org, or call (530) 222-6060 to speak to a loan specialist. Members 1st has branches at 1380 Hilltop Drive and 1260 Pine St. in Redding; and 5020 Rhonda Road in Anderson. Its corporate office is on Mountain Lakes Boulevard in Redding.

Members 1st Credit Union offers financial services to those who live, work, or worship within Shasta and Tehama County. For more information about Members 1st Credit Union visit one of our three convenient branches or call (530) 222-6060 or visit www.membersonline.org.
Branch Locations:
1380 Hilltop Rd., Redding, CA
1260 Pine St., Redding, CA
5020 Rhonda Rd., Anderson, CA

Contact: Josh Markle
jmarkle@membersonline.org
(530) 222-6060 x359
About Members 1st Credit Union
Members 1st Credit Union provides the convenient and relevant financial services our members need to achieve their goals and dreams. Membership is available to anyone who lives, works, or worships within Butte, Glenn, Shasta, and Tehama counties. For more information, visit one of our five convenient branches, call (530) 222-6060, or visit m1cu.org.
Branch Locations
1380 Hilltop Road
Redding, CA 96003
1260 Pine Street
Redding, CA 96001
5020 Rhonda Road
Anderson, CA 96007
550 Salem Street
Chico, CA 95928
969 East Avenue
Chico, CA 95926
Contact
Josh Markle
jmarkle@m1cu.org
(530) 222-6060 x359